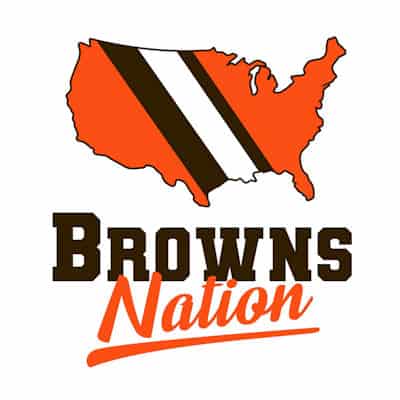 Host Mark Bergin is joined by fellow BrownsNation.com writer Pat Opperman.
— Browns lose 23-16 to the Jets. Had the Browns won, they would have made the playoffs for the first time since the 2002 season since the Steelers came back to beat the Colts.
— Explaining the Browns' playoff scenarios: Beat the Steelers or a Colts' loss to the Jaguars in Week 17. The Browns could also get in should the Titans lose their final two games.
— Baker Mayfield's fumble on fourth and 1 cost the Browns the game. Should Kevin Stefanski have called a running play to Nick Chubb or Kareem Hunt instead?
— Why did the Browns pass it 53 times and run it only 18 times when they were down their top four receivers (five if you count Odell Beckham Jr.)?
— If the Browns miss the playoffs this year, is the 2020 season a failure?
— Now that the Steelers have won the AFC North, will they rest their starters against the Browns in Week 17?
— What happens if a playoff team is without several key players because of COVID-19 like the Browns were in Week 16 or like the Broncos in Week 12?
— Cody Parkey's kicking woes continue.
— Mayfield gave the Browns a chance at the end of the game. While the Browns will probably pick up his fifth-year option on his rookie deal for the 2022 season, he needs a larger sample size to determine if he's worth a long-term contract extension. The Browns won't have as much cap room to improve the offense if they decide Mayfield is worth a contract extension, which will likely be worth more than $100 million.
— The Jacksonville Jaguars have won the Trevor Lawrence sweepstakes, securing the No. 1 overall pick of the 2021 NFL Draft.
Be on the lookout for the next episode after the Browns and Steelers game to get all the instant reactions, insights, and analysis.
Also, be sure to like and subscribe to never miss any future episodes!
Thanks for listening and Go Browns!