About Browns Nation
Welcome to Browns Nation, your one-stop resource for Cleveland Browns news, rumors, and highlights.
Browns Nation is dedicated to providing you with top-notch Browns news around the clock.
We also serve as a community for our like-minded fans to discuss their passion for the Cleveland Browns and all related topics.
Meet The Team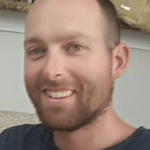 Jimmy Swartz – Owner/Editor-In-Chief
Owner and Founder of BrownsNation.com. As a freelance sports journalist being born and raised in Ohio, I understand the Cleveland Browns fan base. Whether it was Red Right 88, The Drive, The Fumble, The Move, and whatever we're calling the post-1999 quarterback dilemma, Browns fans just want a winner. When I'm not plugging away in front of the computer, I'm probably watching sports or thinking about sports.

Pat Opperman writes about his passions and pastimes, especially #NFL football and NFL #FantasyFootball. Check out @OppsPat and feel free to strike up a conversation about the #Browns or anything else on your mind!

I have been in broadcast media for the last 6 years and have a passion for creating quality, attention-grabbing content. I have worked as a sports talk show host as well as a producer at 1590 WAKR AM in Akron, OH, for the past 2 years. Prior to that, I was Sports Director of WZIP at The University of Akron and was responsible for all content from the sports department, including both video for the website as well as on-air audio. I am also a part of the video and gameday production team for the Akron Rubberducks Baseball Club
Over 20 years of experience in sports including coach, athletic director, game day operations, media relations, football operations, and scout.

Steven Kubitza has covered the Browns since 2015 and grew up in the post-99 era. He is somehow able to keep optimism high and can be found in the Dawg Pound when he has the funds for a ticket and some Muni Lot fun.

Wendi Oliveros, a Pennsylvania native, is a freelance writer and avid sports fan. She realized at a young age that she was a much better spectator than participant, As a result, she has spent her entire life watching sports. In addition to football, Wendi's favorite sports are professional tennis and baseball.

Freelance sports writer who covers a number of different sports and topics. Hopefully, you don't hate my opinions. Love to talk sports, so hit me up on Twitter at any time.

Adam Lowenstein is a freelance sports journalist. He is also a dental student at Tufts University. While completing his degrees, Adam wrote for numerous websites, covering various professional sports. Adam is a native of Massachusetts, and he attended Washington University in St. Louis when the St. Louis Rams were actually a thing. Adam recently completed his master's degree. In sports, Adam has spent the last couple of years covering the NBA, specifically the Boston Celtics.
Contact Us
Let's stay in touch. If have feedback, please fill out the contact form.
Write us: 405 Madison Avenue Suite 1000-138 Toledo, OH 43604
Disclaimer
This site is strictly for informational and entertainment purposes, and is in no way affiliated with any product, brand, or topic covered on the site. It also claims no rights to the trademarks featured or mentioned on the website. BrownsNation.com is not affiliated with the Cleveland Browns or the National Football League.