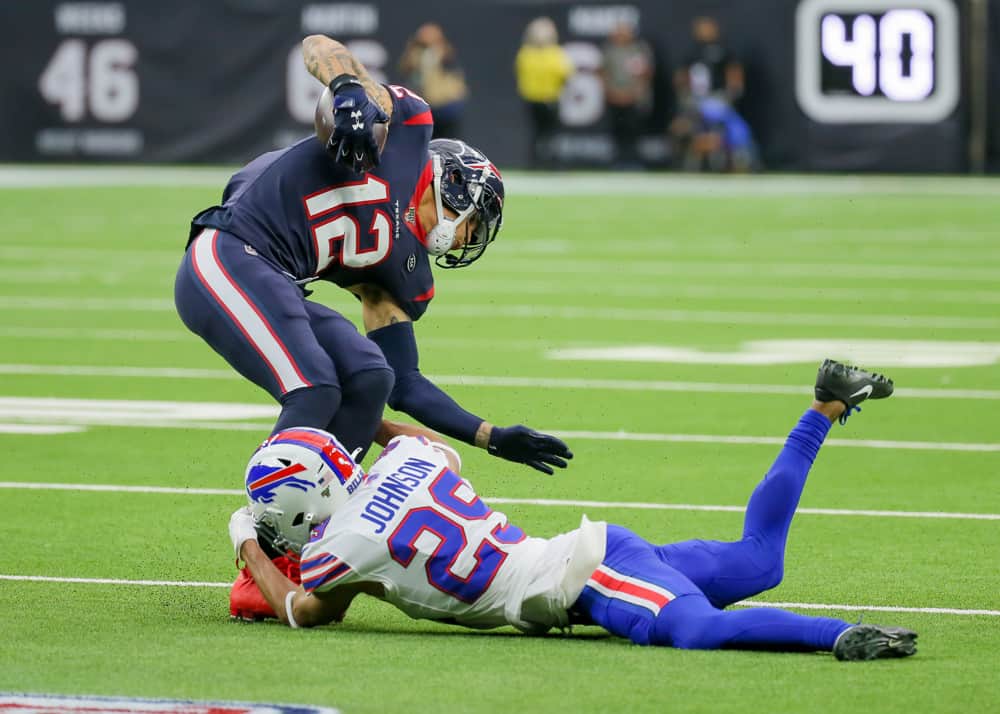 Earlier, it was reported that the Cleveland Browns were still looking to sign more defense in free agency.
According to ESPN's Adam Schefter, the Browns are signing former Bills' and Texan's CB Kevin Johnson.
Former Bills' and Texans' CB Kevin Johnson is signing a one-year, $3.5 million deal that could go up to $6 million on incentives with the Cleveland Browns, per league source.

— Adam Schefter (@AdamSchefter) March 19, 2020
According to Schefter, Johnson agreed to a one-year, $3.5 million dollar deal.
The incentives could spike the contract to $6 million, Schefter adds.
The Texans declined Johnson's fifth-year option in 2019, and he wound up with the Bills.
A first-round pick in 2015, Johnson played in all 16 games as a role player in the Bills secondary.
He had 36 tackles and 5 passes defended.
Johnson was healthy for the first-time for a full season in 2019 after missing 10 games in 2016 and 15 games in 2018.