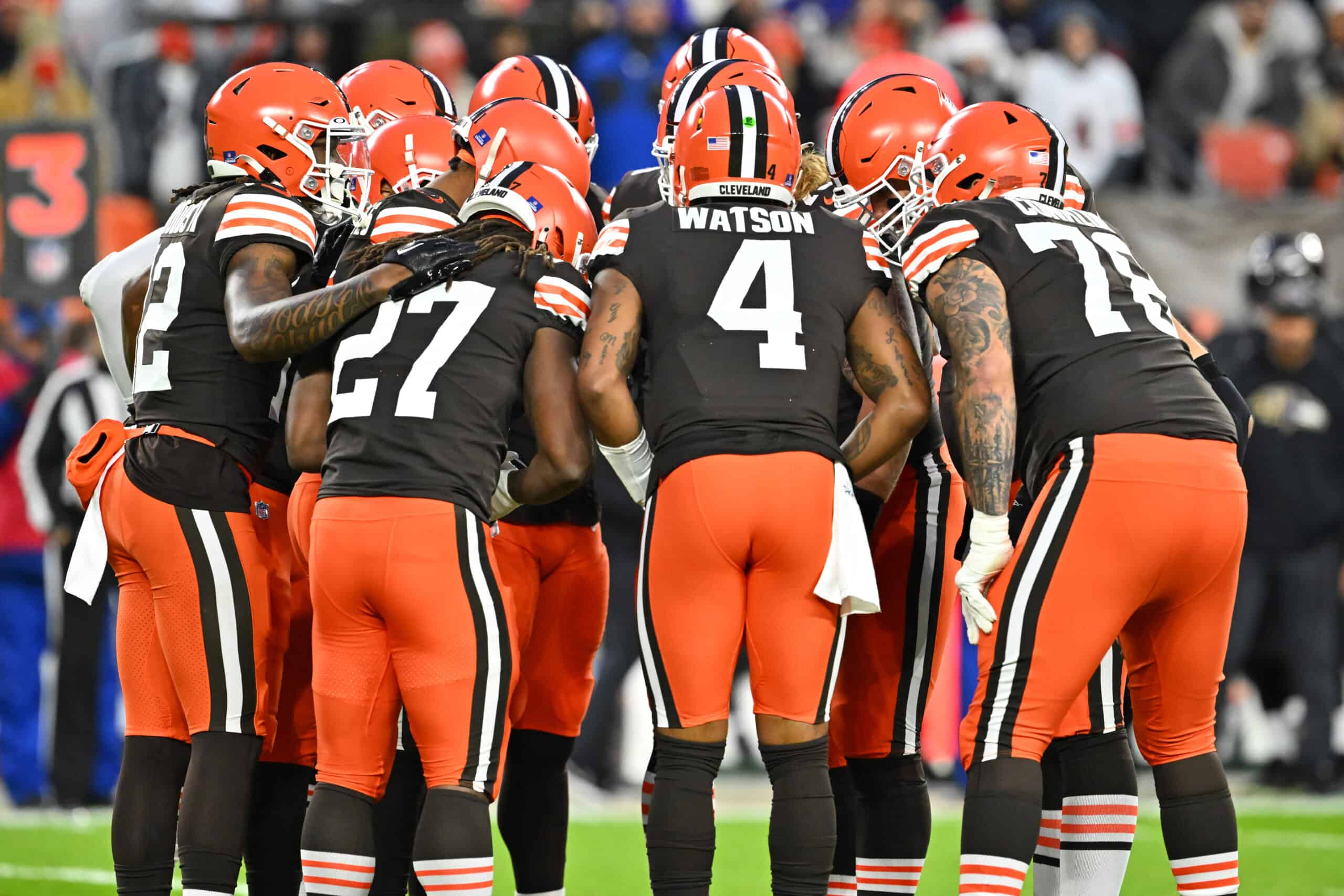 Stop me if you've heard this before, but the Cleveland Browns are winning the offseason.
Players are genuinely excited to get the 2023 season started, once again expecting big things.
But which players will really step up to enjoy a career season?
Myles Garrett finally has a coach who believes in rushing the passer.
Myles Garrett and Za'Darius Smith is a terrifying thing to gameplan for. #DawgPound

— MoreForYouCleveland (@MoreForYou_CLE) May 12, 2023
Does a new sack record appear inevitable, or will Garrett share the load with his fellow rushers?
Elijah Moore and Amari Cooper are excited to catch passes from Deshaun Watson all year.
And a pass-first offense with those receivers bodes well for big numbers from the quarterback.
But here are the 2 Browns players we think will have career years in 2023.
Denzel Ward  
It is no secret that the Cleveland Browns cornerbacks excel in man coverage.
But that didn't stop former defensive coordinator Joe Woods from running a zone package all year.
There could be a clue there to help Jim Schwartz avoid earning the "former" title for a while.
Not that Cleveland's new defensive guru needs to adjust his standard defensive theme.
DENZEL WARD TO THE HOUSE
pic.twitter.com/GHoeJgozKZ

— PFF (@PFF) November 7, 2021
Schwartz found much success in Philly and Buffalo letting his corners man up outside.
And his pass-rushing emphasis helped even some mediocre defenders look good.
Ward will be further helped by the strong play of his fellow corners, Greg Newsome and Martin Emerson.
Under the gun of a strong pass rush, quarterbacks can only throw away from Ward for so long.
Nick Chubb  
Deshaun Watson is going to throw the ball a lot, or at least it will seem that way to Browns fans.
In reality, the Browns will run about as much as the average team in this pass-first NFL.
And most of Watson's handoffs will end up in Nick Chubb's hands.
Chubb will likely see about 13-17 rushes in a typical game, with only a few going to his backup.
Let's start today off with some good Nick Chubb vibes pic.twitter.com/2O4ZPoAnAs

— ESPN Cleveland (@ESPNCleveland) April 23, 2023
Some might expect a lot of shotgun handoffs and think that hurts the Browns' running back.
But Nick Chubb averages 5.7 yards per carry from the shotgun- 0.6 yards more than his under-center average.
And it is unlikely Chubb will find the defense stacked against him, something he saw at a league-leading rate in 2022.
Throw in a relatively healthy offensive line, and Nick Chubb has a great chance for a career year.