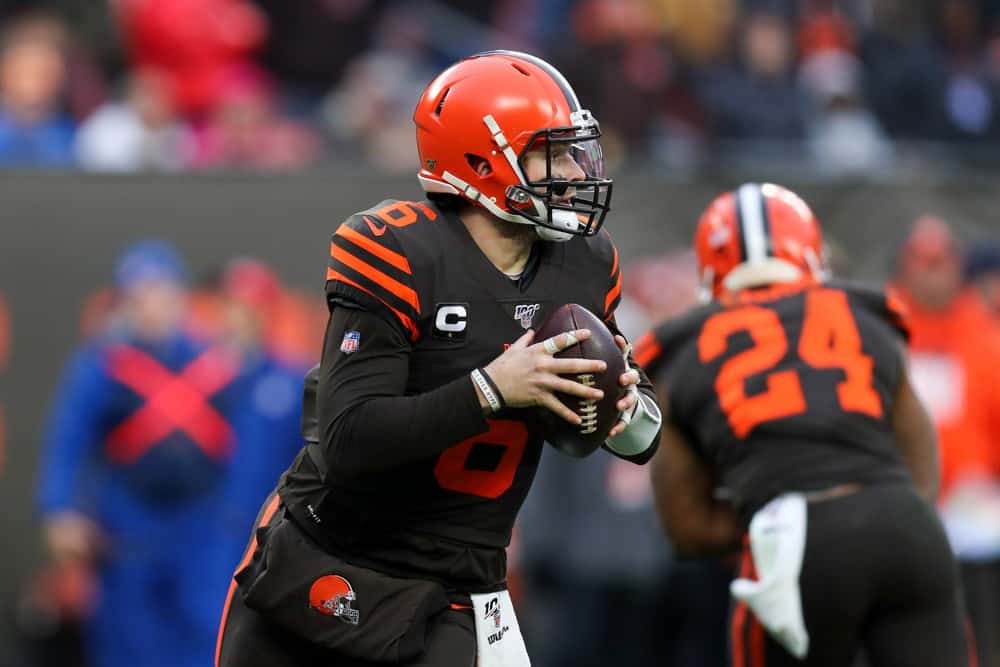 The Cleveland Browns 2021 schedule dropped last week.
Since then, it has been analyzed and discussed incessantly.
🚨🚨 IT'S HERE! ⏲️ NO MORE WAITING! The 2021 Schedule is HERE! https://t.co/GVBJTjk9q4 >> View Now and and tune in to "Schedule Release '21" on NFL Network at 8 p.m. for a full breakdown. pic.twitter.com/4hLjlsEpuA

— Cleveland Browns (@Browns) May 12, 2021
Wins and losses have been predicted, of course, but it is now time to list the three games the Browns cannot afford to lose.
To say they are must win games would be an understatement.
If the Browns want to contend, W's are paramount.
1. Week 2 vs. Houston Texans
Here's the thing, everyone is talking about the challenging Week 1 game at Kansas City.
The Browns definitely have a shot to win that game; however, a loss would not be shocking either.
Let's say the Browns win that big game in Kansas City.
When they come home in Week 2, they must beat Houston.
There can be no hangover or emotional letdown; Houston does not appear to be a playoff contender this year so it is a must win.
If the Browns lose in Kansas City, winning this game seems extremely likely.
This is about managing the emotions early in the season.
As a point of reference, last year's Browns vs. Texans game was a little too close for comfort until Nick Chubb iced the win.
#Browns Top 10 Plays of 2020‼️#4️⃣: In a true pro move, Nick Chubb sacrifices a TD to ice the game with a 59 Yard run in a Week 10 win vs the #Texans. ❄️🧊#NFL @NickChubb21 pic.twitter.com/1qAMWTFiWl

— The Hottest Take Sports Podcast (@Hottest_TakePod) March 2, 2021
2. Week 3 vs. Chicago Bears
A short walk-through Sunday allowed Matt Nagy his first on-field time with Justin Fields and the other Bears rookies.

Now comes the juggling act as coaches try to get Andy Dalton ready for the season while also developing Fields.@ChiTribKane's report.https://t.co/WnDummyAoD

— Chicago Tribune Sports (@ChicagoSports) May 16, 2021
Here is another must-win game.
It seems unlikely that the Bears will have rookie quarterback Justin Fields in the lineup in Week 3; my prediction is Andy Dalton will be the starter until at least Week 4.
That means the Browns need to win this game; it is a home game.
The Bears rescued their dire quarterback situation at the draft, but the pieces are not likely to be together for that offense under Andy Dalton in the early weeks of the season.
It is not out of the realm of possibilities that the Browns could be 3-0 after this game.
With the first ever 17 game regular season, that would be a huge lift and momentum builder for this young team.
3. Week 15 vs. Las Vegas Raiders
I still cannot believe the Browns lost to the Raiders in 2020 at home; I was not alone in thinking that game would end with a Browns victory.
Who do you think is going to win on Sunday? Cleveland #Browns vs the Las Vegas #Raiders ??

— Paul Brown 🇬🇧 Browns fan🏈 London News 🎥Vlogger (@PaulBrown_UK) October 29, 2020
The weather was an issue with crazy winds and rain/snow.
Bad weather should favor the Browns.
This game is in December.
It falls precariously after the two consecutive games against the Ravens (Week 12 and 14, Week 13 is a bye).
This game is concerning because of the Ravens roller coaster that will encompass the Browns' attention in the weeks prior.
Despite a lot of steps forward last year, the Browns did not figure out a way to beat the Ravens.
Assuming they beat the Ravens one of these two games which is highly likely, here is where the emotional letdown for a young team can come in.
The other thing about playing the Raiders late in the season is that they tend to lack depth at key positions so the wear and tear of the season tends to affect them in December.
But the Raiders can get up for a good team, play over their heads, and have the satisfaction of pulling off an upset.
While the Browns have a roster full of skilled players, it will be a test to their mental, physical, and emotional grit on how they handle the pressures of the season.
Winning these three games is necessary to building momentum as the season wears on.