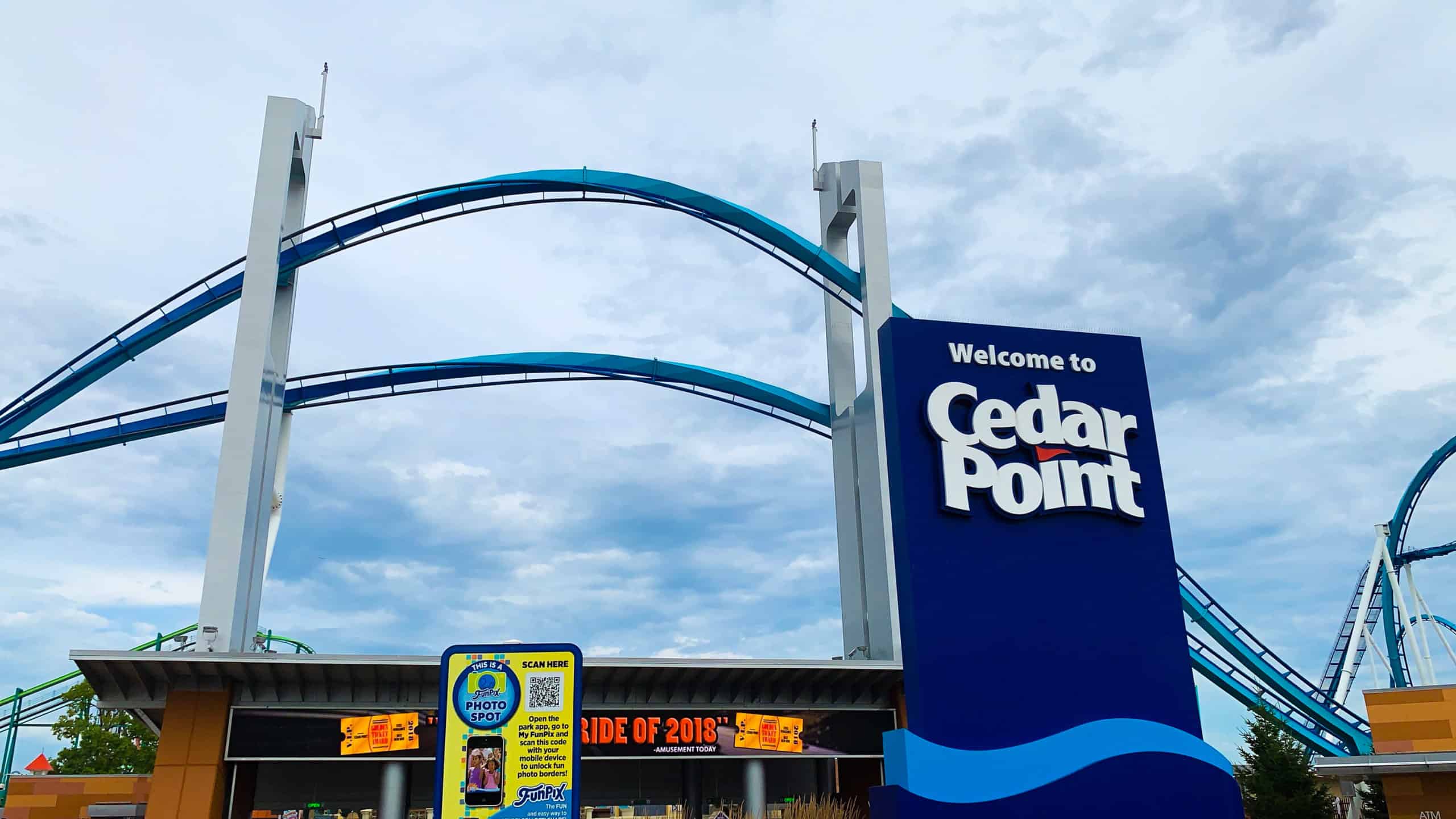 It didn't take long for Cleveland Browns rookie Anthony Schwartz to stir up some drama in northeast Ohio.
It's nothing serious, unless you're a "ride warrior".
For those unfamiliar with the term, it refers to fans of the famed amusement park Cedar Point, located in Sandusky, Ohio.
People travel from all over the world to come see it's attractions, including the Top Thrill Dragster.
Schwartz recently visited the park and ranked his top five favorite roller coasters on Twitter.
Top 5:
1. Steel Vengeance
2. Maverick
3. Millennium Force
4. Dragster
5. Valraven/Raptor

— Anthony Schwartz (@TheRealF1ash) May 22, 2021
Any time things are placed on a top five list, those who disagree with the said list come flocking in to disagree.
Was Anthony justified in his rankings?

Americas' Rockin' Roller Coaster
There are several thrill-seeking rides at Cedar Point that each strike something unique within the heart of the rider.
Hence why if you ask ten different people what their favorite ride from the park is, it's possible you'll get ten different answers.
Not to make this a promotion for the park, but it really does have something for just about everyone.

Steel Vengeance X2
The ride Steel Vengeance isn't only the favorite coaster of Schwartz.
It also tops the list of his new teammate Greg Newsome II.
Steel Vengeance Greatest Ride Ever😳🔥

— Greg Newsome II (@gnewsii) May 22, 2021
Steel Vengeance is undoubtedly the best ride I've ever ridden

— Anthony Schwartz (@TheRealF1ash) May 22, 2021
It's a favorite coaster of many, as it's unique combination of steel and wood sets it apart from other rides.
It fits perfectly within the western-themed portion of Cedar Point.
Steel Vengeance, the world's tallest, fastest, steepest and longest steel-wood hybrid roller coaster, is coming to Cedar Point this season. Are you game? pic.twitter.com/NQ90Dk4f9q

— clevelanddotcom (@clevelanddotcom) April 25, 2018
If you come across this ride at the park and aren't starting at a multi-hour wait, it'd be a good idea to hop in line.
Maybe you'll run into Schwartz or Newsome II!

Wild Wild West
As mentioned, there's a section of Cedar Point that makes you feel like you're in a Clint Eastwood western.
Steel Vengeance resides here, as does The Maverick, ranking second on Schwartz's list.
The world's first "Twisted Horseshoe Roll" is at Maverick in Cedar Point, Sandusky, Ohio.

(What a great day for testing!) pic.twitter.com/1IQigTuwsj

— Tony Clark (@TonyClarkCP) April 6, 2021
This is another high-ranking attraction for many park-goers.
This one is definitely prone to some longer wait times, and that, unfortunately, comes from personal experience.
It's always worth it though once the air starts whipping into your face.

Top Thrill
The Top Thrill Dragster and Millenium Force will top the majority of lists, and for good reason.
They define the word "thrill" and scare some of the more timid folk in the park.
Again, from personal experience, the Dragster had me shook in line.
Both, however, fail to disappoint.
comin at you live from the front row of the top thrill dragster pic.twitter.com/zGiQQ6CS4N

— mags (@Maggie_Colligan) July 22, 2015
Random Coaster Fact of the day: the first giga coaster (rollercoaster between 300ft & 399ft), Millenium Force, opened to the public at Cedar Point on May 13, 2000, which also happens to be the day i was born! pic.twitter.com/NurQx9blXt

— sav (they/he or d*e) (@pearlywhiteteef) March 10, 2021
While the drop and speed of the Millenium Force doesn't quite meet that of the Dragster, the longer ride time is why many people prefer it.
The Dragster runs for only 17 seconds, but it'll be the most entertaining 17 seconds of your life.

Not Done Yet
Whether Schwartz loved roller coasters before or after his trip to Sandusky, he doesn't plan on ceasing his amusement park trips anytime soon.
Loved my time @cedarpoint ranks number one on my theme park rankings… @KingsIslandPR you're next😉

— Anthony Schwartz (@TheRealF1ash) May 23, 2021
King's Island, another popular park in Ohio, can make for an extremely fun afternoon.

Struggling
It hasn't been the peachiest of summers for Cedar Point, as some unrest regarding employee pay has led to long wait times and unrest among customers.
Opening weekend seemed to be an issue, but others have said lines have not been nearly as bad since.
Cedar Point parkgoers experiencing long lines, closed rides and understaffed areas during opening weekend https://t.co/sSjzAXJoSu #10TV pic.twitter.com/XWa6K3tt39

— 10TV (@10TV) May 16, 2021
Favorite Ride?
If you've ever been to Cedar Point, let us know what your favorite rides are down in the comments below!