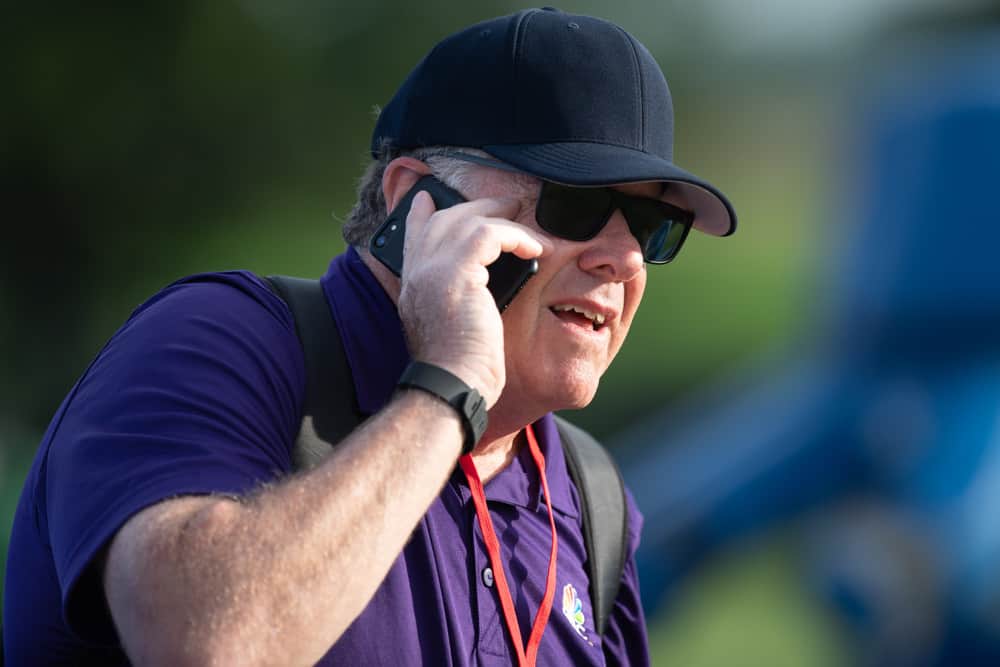 On Sunday, Peter King of NBC Sports revealed his updated NFL power rankings, and the Browns rose to No. 4:
Kansas City Chiefs
Tampa Bay Buccaneers
Buffalo Bills
Cleveland Browns
San Francisco 49ers
Football Morning In America is up! In my column:

💥 POWER RANKINGS! 1 to 32 + blurbs for each team
💥 A 6-10 team from 2020 is in the Top 5
💥 Bucs are not No. 1
💥 Steelers made Top 20! Barely!
💥 Uh, Cowboys… 😬
💥 Plus 10 Things, Travel Notes, More https://t.co/8pU4L0CiLn pic.twitter.com/Y3EQp1jv1a

— Peter King (@peter_king) May 24, 2021
Heading into the 2021 season, the Browns are rated very highly, and King is now one of the team's biggest backers.
CBS Sports and NFL.com have the Browns with the seventh-best offense in the league.
Both Odell Beckham Jr. and Jarvis Landry return for another year together.
The team's electrifying offense should be looking strong, as Cleveland has those high-rated receivers, according to Pro Football Focus.
On the other side of the football, Jared Dubin of CBS Sports had the Browns with the third-best defense in the NFL.
King describes his optimism about the defense:
"The front seven, particularly, could be Steeler-like if rookie linebacker Jeremiah Owusu-Koramoah hits the ground running as a sideline-to-sideline playmaker, which he was at Notre Dame."
In terms of the draft, here is King's analysis of how the Browns found their needs and are ready for the season:
"First time in forever I look at the Browns and say, "Where are the holes?" Corner depth, maybe; first-round pick Greg Newsome was dogged by injuries at Northwestern, and he's needed to play a lot."
King is mentioning the minor weaknesses heading into 2021, but there appears to be a lot of positives.
What Does Peter King Think About Cleveland's Receivers and Kicking Game?
Last year, the Browns limited turnovers and were a top-three red zone offense.
Cleveland also had a strong rushing game with the two-headed monster of Nick Chubb and Kareem Hunt.
Where there can be an improvement is in the passing game.
King thinks one of the holes is with the receivers:
"Receiver depth, maybe, particularly with Odell Beckham coming off a torn ACL. Cody Parkey's a meh kicker. But this is a team of strengths now."
Meanwhile, the Browns claimed kicker Chase McLaughlin and waived Matthew McCranein in early May.
We will have to see how the kicker battle plays out, but Parkey did have a 19-for-22 field goal performance last season.
What Does Peter King Think About Baker Mayfield?
Regarding Baker Mayfield, King is excited about how he performed near the end of 2020:
"Baker Mayfield was significantly more efficient down the stretch (last eight games including playoffs: 15 TDs, two interceptions), which is encouraging."
Everyone in Cleveland is enthused by Mayfield's improvement, and he has a lot going for him.
King is worried about Mayfield's accuracy though:
"Now he's got to ratchet up his 62.8-percent accuracy from last year."
In his career, Mayfield has not topped a 63.8 percent completion rate.
He will have to improve in this area in order to achieve his first 4,000-yard season.
On the bright side, Mayfield's interception rate was tremendous in 2020.
He will look to continue that success this season, along with the 11-5 record from last year.
There is a lot of optimism, as Mayfield's QBR has increased through the years:
2018: 51.2
2019: 54.4
2020: 72.2
In 2020, his QBR was the 10th best in the NFL and the 50th-best since the statistic began being tracked.
Overall, King thinks that the Browns are looking strong for the upcoming season:
"The arrow's legitimately up in Cleveland for the first time in a very long time—but the division's tough as always and the AFC is loaded."
The Browns do have a lot to be optimistic about moving forward, and Peter King is one of the people that is highest on Cleveland heading into this season.