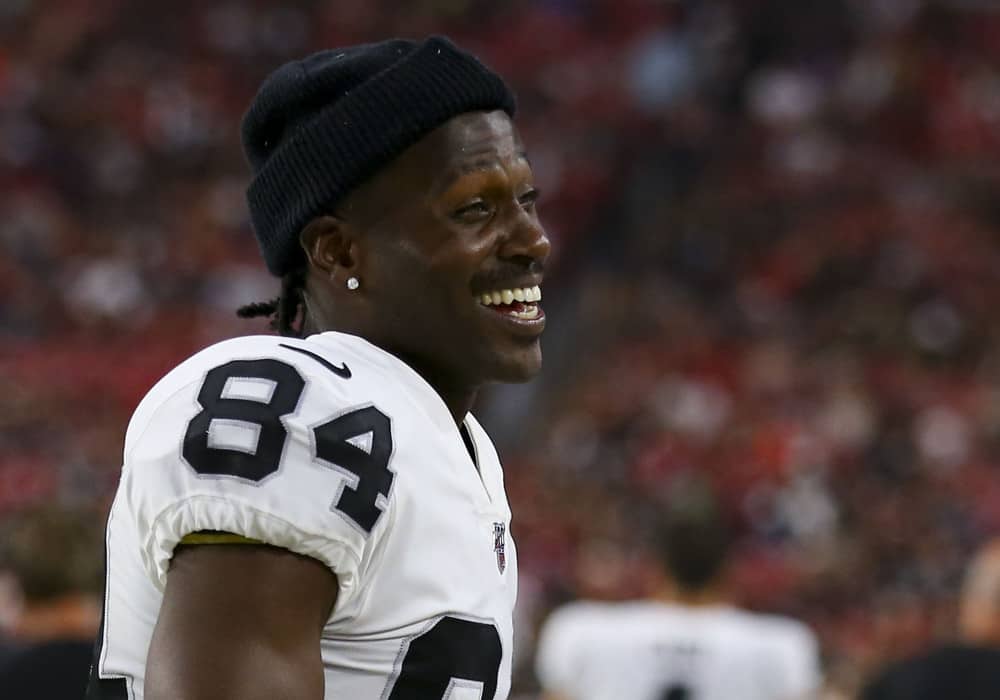 Cleveland Browns quarterback Baker Mayfield and unemployed wide receiver Antonio Brown exchanged words on Twitter recently.
The whole exchange started when Mayfield responded to a follower who expressed that Mayfield often posts just like Brown.
Mayfield responded to the comment that he is not like Brown at all.
Mayfield commented on Brown's short stay with the Oakland Raiders in an Instagram post on Friday.
Brown took notice of the comments and was not happy about it.
Sorry ass Chico keep rolling right you ain't done nothing in this league the internet only place u would ever talk too or about me; you know u get beat quick slice u up some humble pie https://t.co/l9uar0lwiq

— AB (@AB84) September 28, 2019
Brown wasn't done taking shots at Mayfield.
Should of never been drafted before Lamar Jackson what a big scam https://t.co/4Egf0Z05G2

— AB (@AB84) September 28, 2019
The Browns took Mayfield with the first pick in the 2018 NFL Draft.
Lamar Jackson was taken by the Baltimore Ravens with the last pick in the first round of the 2018 draft.
We will have to wait and see if Mayfield has a reply for him.