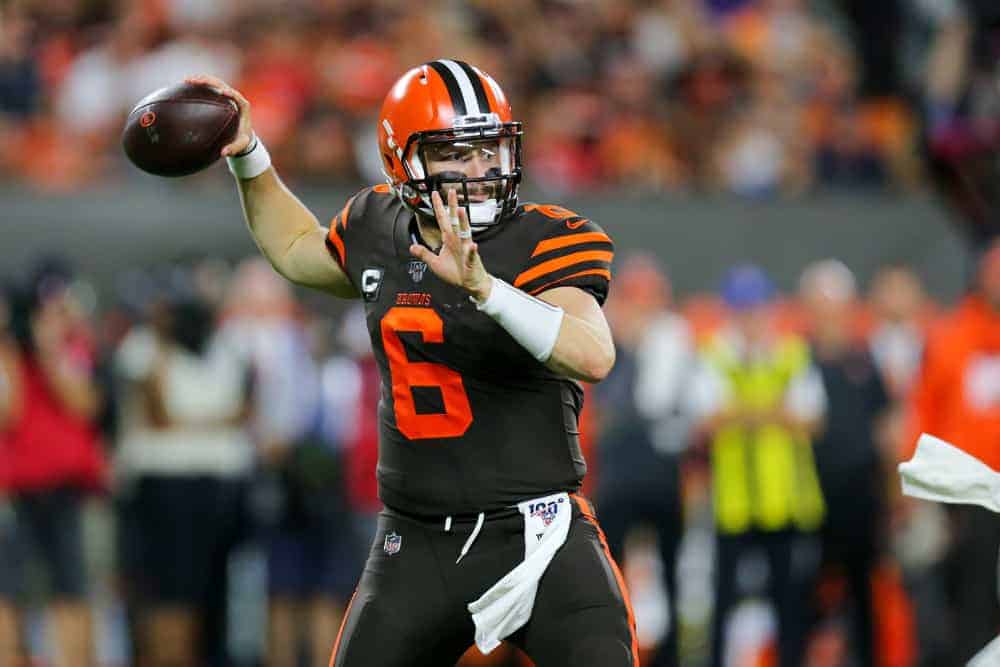 For all the attention the Cleveland Browns got coming into the season, many expected them to end their long playoff drought.
But after their recent offensive struggles, and a tough upcoming stretch of the schedule, the Brown's face the possibility of their playoff dreams being in jeopardy.
Quarterback Baker Mayfield was asked about this perspective with the Brown's facing the upcoming daunting schedule.
"Don't hit the panic button," answered quarterback Baker Mayfield, when asked how Cleveland can weather this ongoing storm. "I think we improved in a lot of areas, but when you play a team like (the Rams), the little mistakes will get you. We have to eliminate that, and next week we have another good opponent that's playing well right now."
The Browns face the division-leading Baltimore Ravens this Sunday.
After that, Cleveland goes to undefeated San Francisco for Monday Night Football.
After the Browns have a home game against the Seattle Seahawks, who made playoffs last year, they have a bye week before facing the super bowl champion New England Patriots.
"Nobody is panicking," said besieged first-year head coach Freddie Kitchens on Monday after a night of contemplation. "We're not panicking. But we also understand the shortcomings we've had. I understand the shortcomings I've had. I'm going to get better. Our team is going to get better."
The reality is, the Browns are certainly talented enough not to be written off yet, contrary to popular media belief.
The offense has shown flashes of what it can be, but it hasn't been consistent enough.
"I don't want to give an excuse that we're a young team and we're fresh and new together, but we're still trying to find ourselves and find our identity," said wide receiver Odell Beckham Jr. "We're going to put it all together. We're just finding the pieces right now, and I feel like once we discover exactly who we are and this team and everyone knows exactly who we are, we'll be able to close games."
The real concern is will the Browns be able to figure it out before it's too late?
With the offense continuing to struggle, Kitchens on Monday said he will not hand over play-calling duties to offensive coordinator Todd Monken.
Kitchens was also asked about Mayfield who ranks 32nd in the NFL in passing efficiency.
"I like Baker because he takes ownership in things," Kitchens said. "But I need to put Baker in a better situation."
Rediscovering the chemistry they had in back half of the season last year will be what ultimately determines the Browns fate.