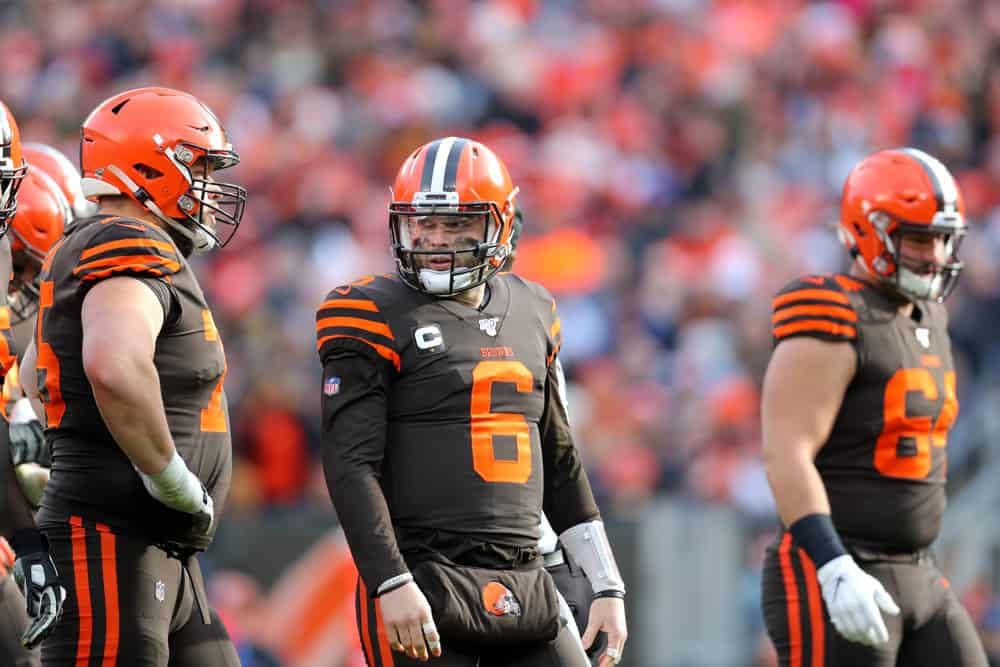 The NFL recently released the 2020 schedule, and the Browns learned that they will be in Baltimore for Week 1.
Cleveland Browns quarterback Baker Mayfield joined Nathan Zegura and Beau Bishop on clevelandbrowns.com to talk about the offseason and the team's schedule in 2020.
Mayfield on the 2020 Browns Schedule
According to the strength of schedule from 2019 team records, Cleveland will have the second-easiest schedule in the upcoming season.
Mayfield discussed how important it will be for the Browns to start the season on a strong note:
"Extremely important first two games. Playing that first game against Baltimore, it's going to be a matchup that we're looking forward to. Then, it's a quick Thursday night game. We know that's going to be a different team in Cincinnati than it was last year, that's for sure. Very important for us to start fast, that's why we're hitting it hard right now."
Then, later in the season, Mayfield is excited to face the Giants and Jets in Weeks 15 and 16 along with having a reunion with Oklahoma fans in October:
"The back-to-back games in MetLife and then I think the Dallas game for me is going to be a good homecoming back to the great state of Texas, but it's interesting … That would be [the same weekend as] the OU-Texas game, so there would be a lot of Oklahoma fans and Cleveland Browns fans in that stadium."
Mayfield had a sophomore slump in the NFL, but he is already ready to turn the page to 2020.
Mayfield, who was ranked No. 50 in the NFL Top 100 in 2019, has the skills to bring the Browns to their first postseason since 2002.
He will hope to have a 2020 season more like his rookie one.
In his rookie season, Mayfield amassed 27 touchdowns in just 14 games, which set a new rookie record.
Part of the reason that Mayfield was performing that well in 2018 was his lower number of sacks taken.
Browns fans hope that the improved offensive line can give the quarterback the time he needs in the pocket.
On the upcoming 2020 season, Baker concluded the interview by saying:
"I'm really excited."
Mayfield on Stefanski and the New Browns Uniforms
Mayfield discussed how well Browns first-year head coach Kevin Stefanski has handled the offseason:
"Every interaction I've had with Kevin has been great. He is who he is, and he's climbed the ladder very quickly because he's very well respected and he's an extremely sharp guy. He knows what's he doing … it's been great so far."
Mayfield was also asked about his favorite new Browns uniform:
"I like the white ones, I really do. I think it makes the stripes pop."