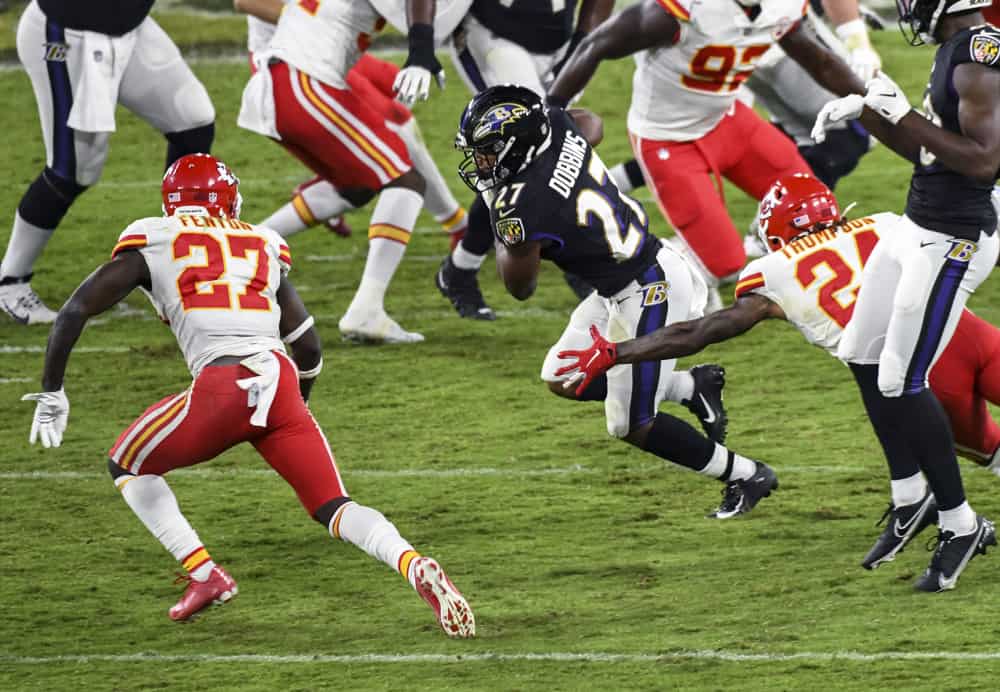 It's no secret that the Cleveland Browns have been limping through the past few games dangerously short on defensive players.
Though they defeated the Jaguars on Sunday, they lost another defensive player in the process.
Safety Ronnie Harrison who looked forward to playing against his former team was injured on his first snap of the game.
It appeared to be a shoulder injury but no further information has been provided.
Sheldon Richardson talked about Harrison's injury after the game.
"It was tough. Honestly, it was just real tough just watching him do it. I knew what it meant to him. You can tell he hit him kind of hard on that first play, and it was just a little too hard for his own shoulders. It happens, and I'm sorry that it happened to him. I wish him a speedy recovery, but we had the next man up. We did our job to get a W."
Next Man Up Is Tedric Thompson.
I'm fearing that Ronnie Harrison may have broken his collarbone yesterday. That would knock him out for pretty much the rest of the year depending on playoffs. I'm just speculating, however. It would unfortunately make sense with the signing of Tedric Thompson. #Browns

— clebrownsnetwork (@clebrownsig) November 30, 2020
The Browns wasted no time claiming former Kansas City Chiefs safety Tedric Thompson off of waivers today.
Thompson was waived by the Chiefs on Saturday.
The #Chiefs are cutting safety Tedric Thompson, source said. A surprise, but they needed a roster spot. The onetime #Seahawks starter goes to waivers.

— Tom Pelissero (@TomPelissero) November 28, 2020
He appeared in 8 games for the Chiefs in 2020.
Thompson recorded 11 solo tackles.
He spent the 2017-2019 seasons with the Seattle Seahawks where he played in 29 games and notched 52 solo tackles, 3 interceptions, and 1 forced fumble.
His 2019 season was ended early, in the 6th game of the season, with a shoulder injury.
Getting the Defense Healthy
The signing of Thompson is part of the Browns' goal to assemble a healthy defense against a tough Tennessee Titans team next Sunday.
To that end, there was good and bad news announced Monday.
#Browns Denzel Ward (calf) is unlikely to face the #Titans; Myles Garrett is on track to be cleared from COVID-19 on Wednesday, no update on Ronnie Harrison's shoulder

— Mary Kay Cabot (@MaryKayCabot) November 30, 2020
Denzel Ward suffered a strained calf in the Week 11 game against the Eagles.
Coach Stefanski put it in these terms.
"Denzel is unlikely this week. He truly is week-to-week."
Myles Garrett has missed two games after testing positive for COVID-19.
Stefanski spoke of Garrett's impact:
"The guys get a big boost when they see No. 95 out there…"Myles is a very good player for us and we're excited to get him back."
Browns Remaining Schedule
Following Tennessee, the Browns face Baltimore, the New York Giants, the New York Jets, and the Pittsburgh Steelers.
The Browns are currently 8-3 and tentatively sitting in the 5th seed.
It goes without saying that they need to get Tedric Thompson acclimated and the depleted defense to get well as quickly as possible.
All of these games are must win for the Browns to stay in contention.
They likely will not catch the 10-0 Steelers to win the AFC North so their only avenue into the playoffs is via a wildcard spot.