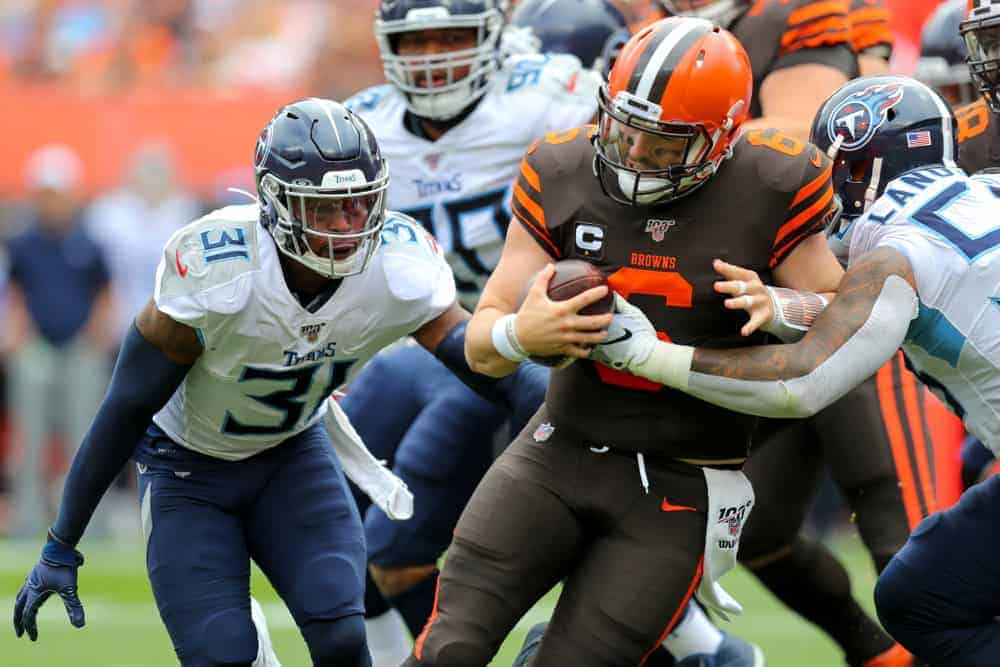 With a star-studded team that includes Baker Mayfield and Odell Beckham Jr, it was clear that the Browns would face adversity at some point.
They were going to be doubted and even "thrown in the trash" as Mayfield would put it.
However, it's hard to think that anyone would have thought it would come after the first game season-opening loss to the Titans.
It what was supposed to be one of the most explosive offenses in the NFL, the Browns only had 2 productive offensive drives on the day.
Penalties were the biggest story on the day for the Browns as they racked up 18 penalties for 182 yards.
During the course of the game, the Browns offense faced 3rd and 13+ six times
It's clear that the lack of discipline was a major factor in the Browns season-opening loss to the Titans 43-13.
"We lost our discipline and we lost our composure, but it's one game and we're going to be tested," Cleveland coach Freddie Kitchens said. "You either take adversity and run together and run toward each other or you run away."
"I think everybody knows what the problem is," Mayfield said. "Dumb penalties hurting ourselves. Then obviously turnovers on my part. Just dumb stuff."
While it can be noted that cleaning up the penalties can be fixed, there has been one major concern since the start of training camp.
The offensive line struggled heavily to keep the Titans out of the backfield.
The Titans had Baker Mayfield under pressure for most of the day, sacking him 5 times and 7 QB hits.
After the game, Mayfield got an X-ray on his throwing hand.
The X-ray revealed a bruise on his hand and not a break according to a source.
#Browns QB Baker Mayfield, who left the stadium with his right wrist wrapped, suffered just a bruise, source said. Not considered serious.

— Ian Rapoport (@RapSheet) September 8, 2019
Freddie Kitchens said, "We have to get the ball out of [Mayfield's] hand quicker. We held onto the ball for too long. Sometimes [the Titans] were back there pretty quickly, but whatever it is, we have to protect better. I have to do a better job of calling plays where we can protect better and help us protect better."
Even before the ejection of Greg Robinson, the injuries were compiling as well.
With these issues on the offensive line, Kitchens may have to look into a quick-pass style of offense to get the ball out of Mayfield's hand quicker.
Unless the offensive line play improves in the near future, the Brown's may have to adjust their offense to compensate for their problems upfront.
While the Browns certainly will be able to improve their lack of discipline in the upcoming weeks, not addressing the offensive line in the offseason appears to be a mistake.