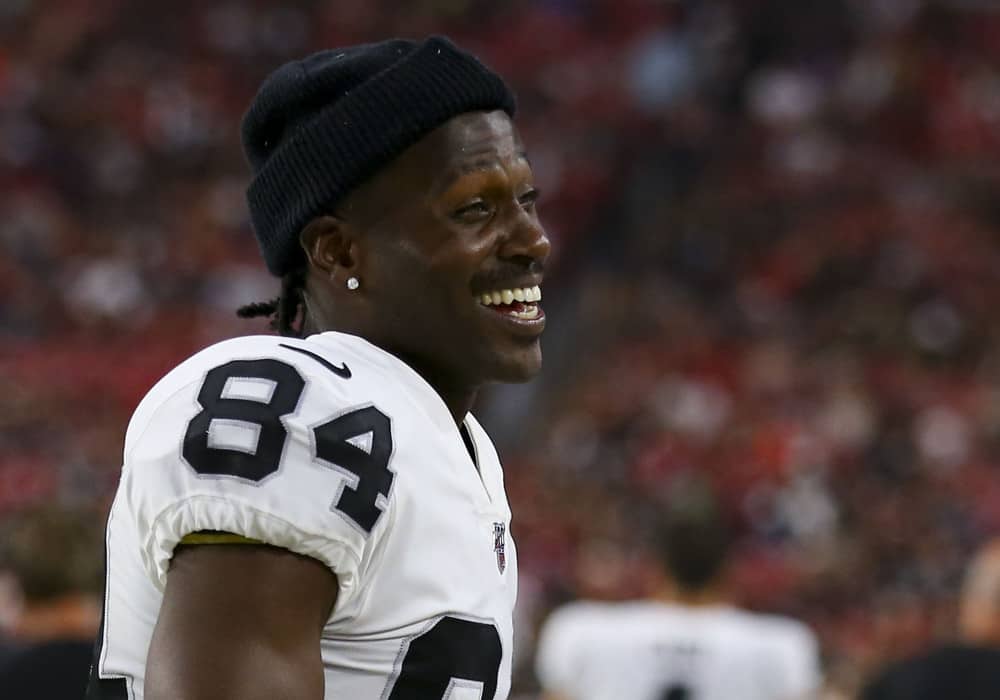 The saga of Antonio Brown was one that certainly had many twists and turns this offseason.
After he was released by the Raiders, there was much speculation about which teams would be interested in his services.
According to Brown's agent, Drew Rosenhaus, there was a "robust" market for his client after his release.
"Antonio had a robust free-agent market and certainly had a lot of options," Rosenhaus said during an interview on SportsCenter that aired Saturday night. "But it was hard to compete with New England and that amazing opportunity, that great franchise, and play with one of the all-time greats, Tom Brady, and Bill Belichick."
After Brown's release, CBS Sports NFL Insider Jason La Canfora reported that Seattle and New England would be his most likely destinations
According to Chris Mortensen of ESPN, the Browns were a team with "confirmed interest."
While Brown signed with the Patriots just hours after his Raiders release, the Browns were known to be small players in the saga.
Mortensen notes, Brown's vengeful desire to stick it to his old team, the Pittsburgh Steelers, helped to put the Browns into his discussion.
According to Mortensen, the Seahawks were another team that had interest.
Among those teams were the Browns and Seahawks, whose QB @DangeRussWilson enjoyed working with @AB84 when they were with respective teams. Common theme: Steelers. The Seahawks at Pittsburgh next week. Browns in same AFC North division

— Chris Mortensen (@mortreport) September 8, 2019
However, in the end, these teams dropped out because they basically thought the Patriots were a "done deal"
Agent Drew Rosenhaus says there was a "robust" market for Antonio Brown once Raiders released. A few teams confirmed "interest" or "consideration" only to get a sense Saturday morning the Brown and Patriots were a "fait accompli"

— Chris Mortensen (@mortreport) September 8, 2019
It's certainly interesting to think about what a combination of Brown and Beckham would have been.
The Browns would have potentially had the most explosive wide receiving duo in league history.
However, the combo would have also left the chance of the team's season imploding at any given moment.