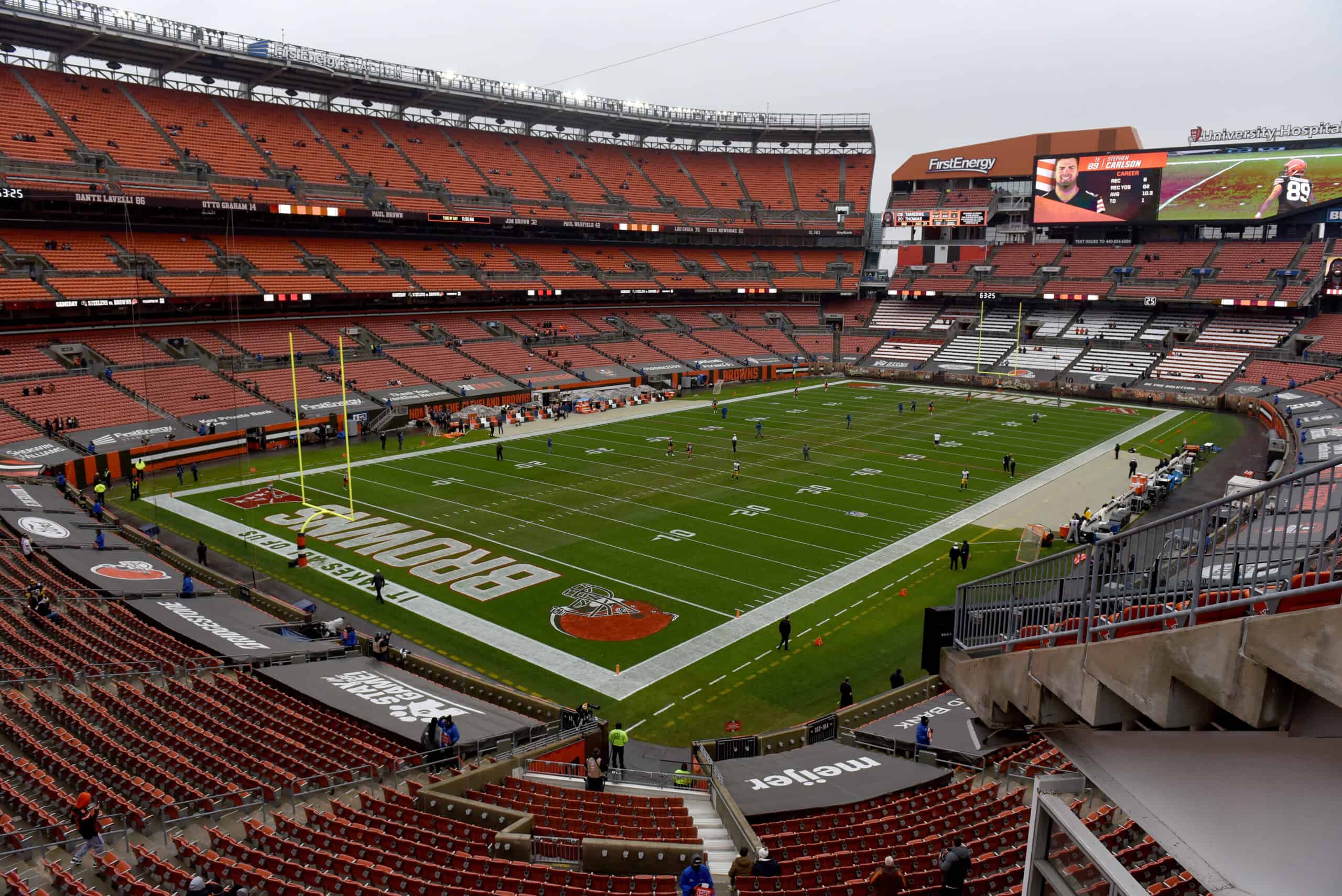 The Cleveland Browns already have tucked away the satisfaction of a Week 14 victory over the Baltimore Ravens to begin preparations for Week 15.
This is a Saturday afternoon game against the Las Vegas Raiders at FirstEnergy Stadium.
Here are the Browns Nation news and notes for Tuesday, December 14, 2021.
1. COVID-19 Positives Are Being Reported
I'm told #Browns personnel were informed this morning they'll have virtual meetings today due to CoVID-19 "positives." The team is still expected to practice later, at this time. This after the NFL had its highest number of player positives yesterday, since the pandemic started.

— IG: JosinaAnderson (@JosinaAnderson) December 14, 2021
Nothing yet from #Browns regarding any new COVID cases. We're scheduled to speak with coach Stefanski at noon.

— Tom Withers (@twithersAP) December 14, 2021
Josina Anderson is reporting on Tuesday morning that Browns personnel are having virtual meetings as a result of COVID-19 positive test results.
Practice is still expected to occur later in the day.
No word yet on who or how many positive tests there are.
Once again, we are reminded that COVID-19 is as much of an opponent as injuries and other teams are in 2021.
Hopefully, there is not a widespread or significant issue leading into the Raiders game.
2. Highest Graded Browns Per Pro Football Focus
The list (updated through 13 games) should not surprise anyone.
Highest-graded #Browns through 13 games (min. 325 snaps):

1️⃣ Joel Bitonio, OG- 92.7
2️⃣ Myles Garrett, EDGE- 92.1
3️⃣ Wyatt Teller, OG- 85.2
4️⃣ Jeremiah Owusu-Koramoah, LB- 79.7
5️⃣ Denzel Ward, CB- 79.5 pic.twitter.com/6SjNC8c4ma

— PFF CLE Browns (@PFF_Browns) December 14, 2021
Joel Bitonio and Wyatt Teller continue to grind away and perform at a high level week after week.
What more can be said about Myles Garrett?
He is arguably the best in the business at his position.
Jeremiah Owusu-Koramoah should definitely be in the Defensive Rookie of the Year discussions, but it could be a close race with Dallas Cowboys linebacker Micah Parsons.
And Denzel Ward, when he stays healthy, is a force to reckon with.
3. Looking Ahead To Week 15
#Browns vs #RaiderNation pic.twitter.com/7hsNaI6GBz

— Vintage Browns (@VintageBrowns) December 14, 2021
The Browns and the Raiders always have tough hard fought games.
In 2020, the Raiders beat the Browns in a very windy FirstEnergy Stadium by the score of 16-6.
Somehow the team from the desert was able to manage the windy conditions better than the Browns.
Hopefully, history does not repeat itself in 2021, and the Browns emerge victorious.
#Browns being 6 point favorites this week makes me nervous

— Throck (@JThrock45_) December 14, 2021
The Browns are listed as a six-point favorite which makes some fans nervous.
4. Looking Further Ahead To Week 18
The Browns take on the Cincinnati Bengals in Week 18.
This game could be flexed by the NFL if it has playoff implications.
It could be come part of an ESPN Saturday doubleheader on January 8.
ESPN confirmed that they will have a Saturday doubleheader in Week 18. NFL will flex two games with playoff implications.

ESPN will have their regular broadcast team for one game. Chris Fowler, Kirk Herbstreit & Laura Rutledge get the other.

Game 1 at 4:30 ET, Game 2 at 8:15 ET

— Ari Meirov (@MySportsUpdate) December 14, 2021
Stay tuned.