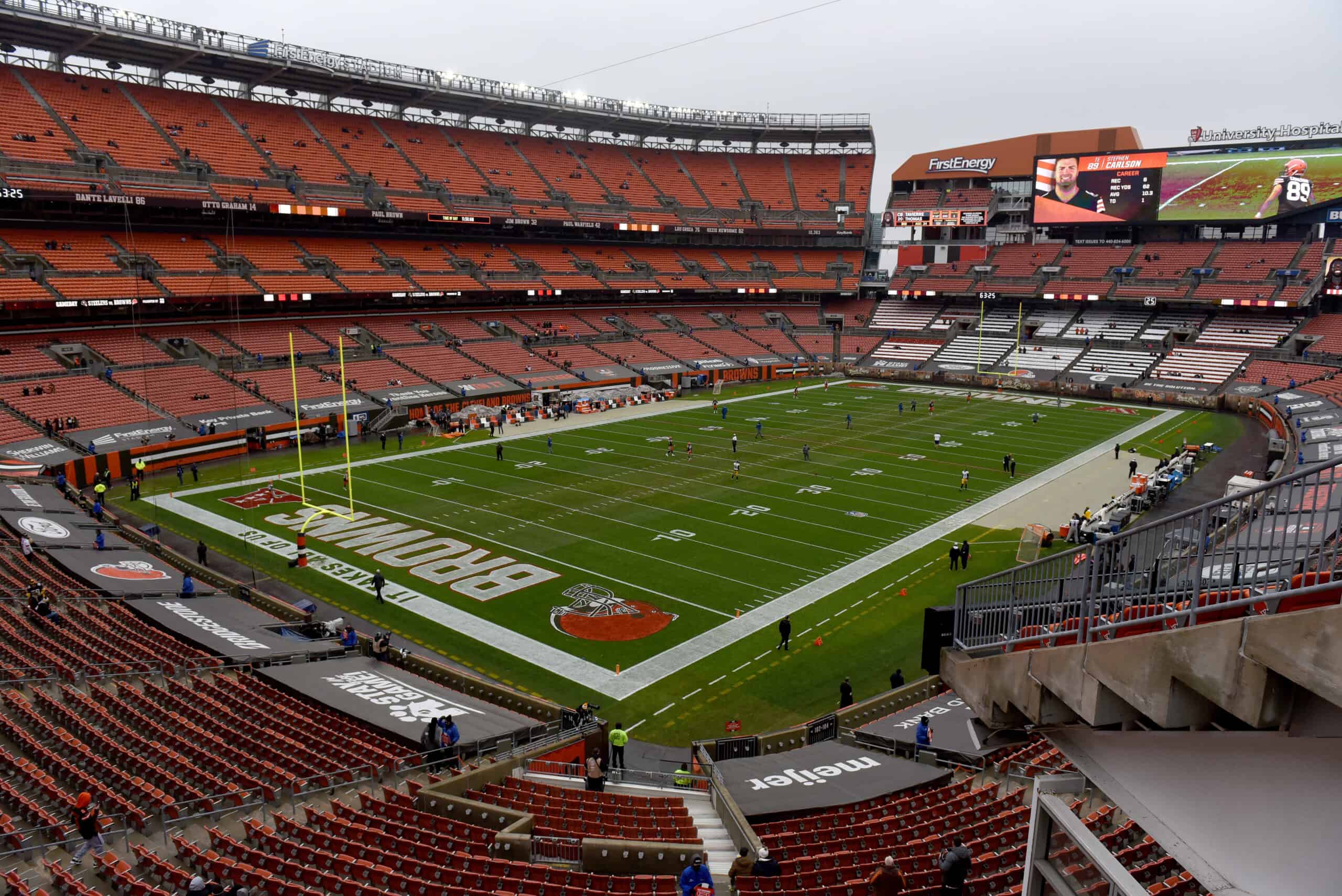 It is Wednesday, February 16, 2022, and Cleveland Browns fans are in the throes of a long offseason with no events on tap for a couple of weeks until the 2022 NFL Combine.
Here are Wednesday's Browns Nation news and notes offseason style.
1. Nick Chubb Joins Effort To Change NFL Fields To Real Grass
Nick Chubb has embraced the cause of reinstituting real grass in NFL stadiums.
Right now 16 of the 32 stadiums do not have grass.
90% of NFL players believe artificial turf will shorten their careers because of how the surface contributes to lower body and knee injuries.
Chubb takes this issue personally after he suffered the sprained MCL during the 2020 season.
Nearly 10,000 people have signed the Change.org petition.
90% of NFL Players prefer real grass, including me! In 2020 I sprained my MCL on artificial turf. #FlipTheTurf to real grass with @PenningtonLawn and sign the petition: https://t.co/Rj6Z8gzOFu #PenningtonPartner pic.twitter.com/2bV3GVSzQo

— Nick Chubb (@NickChubb21) February 14, 2022
Odell Beckham Jr.'s knee injury during the Super Bowl intensified the outcry among the players including San Francisco 49ers receiver Deebo Samuel who said
"Turf should be banned."
"Turf should be banned." — Deebo Samuel

After Odell Beckham Jr.'s injury in Super Bowl, Nick Bosa, and others speak out against turf fields. https://t.co/9PNWjEyUZ5

— The Athletic (@TheAthletic) February 14, 2022
2. Wyatt Teller Cuts The Rug
What can't Wyatt Teller do?
He has a reputation for pancaking people on the field, but he can also cut the rug with his epic dance moves.
Carly Teller picked one fine dance partner to share life with.
Check out his moves in the video below.
Wyatt Teller can pancake people and dance? Is there anything this man can't do?? #Browns  (carlywhitingteller/IG) pic.twitter.com/9AqSZN4QMc

— Noah Weiskopf (@BrownsWithNoah) February 15, 2022
3. Nelly Sports Jim Brown Jersey At Super Bowl
Rapper Nelly was spotted at the Super Bowl sporting the jersey of Cleveland Browns legend Jim Brown.
The 47-year-old is not a Cleveland native, but he definitely knows his football legends and picked the jersey of one of the best ever.
Nelly out here repping the #Browns and the 🐐 at the SB pic.twitter.com/9GxgSAh0X1

— MoreForYouCleveland (@MoreForYou_CLE) February 14, 2022
4. The 2021 Season Summarized In Video
This sums up the Browns 2021 season.
Full of promise, there was a mad dash out of the gate only to be derailed in grand fashion, and recovery never happened.
Sum up the #Browns 2021 season in one video pic.twitter.com/FjypPlGsdv

— Dave @ BIGPLAY (@BIGPLAY_dave) February 16, 2022
Now 2022 must be the bounce-back year.
We are filled with offseason optimism and know better days are ahead.
Happy Wednesday Browns Fans!