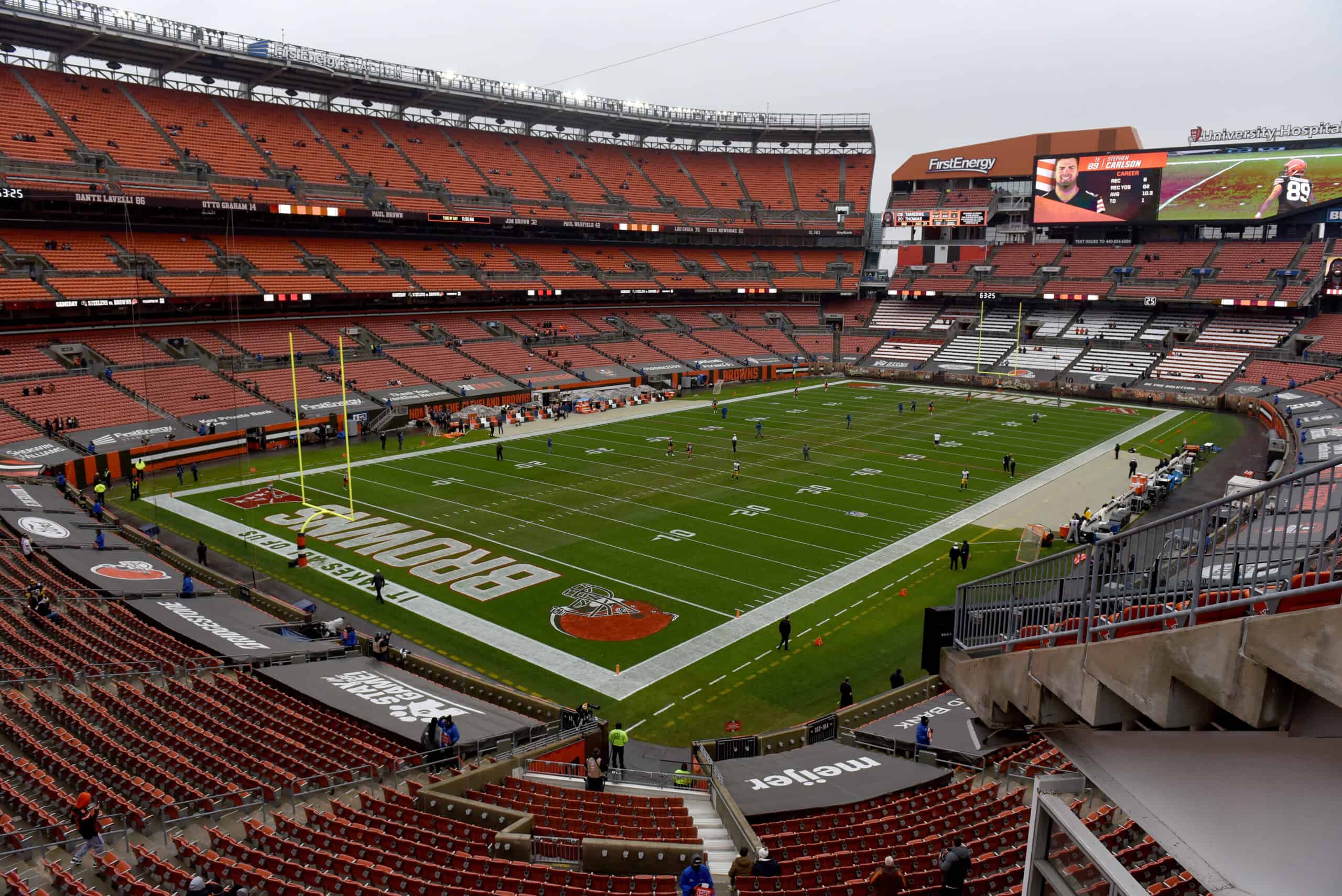 Happy Friday Cleveland Browns fans!
It is time to turn the page from the NFL season to the NBA season with the city of Cleveland front and center this weekend hosting the NBA All-Star Game.
The Browns' involvement in the NBA All-Star weekend events headlines the Browns Nation news and notes for Friday, February 18, 2022.
1. Myles Garrett Leads Cavs Fans In Browns Cheer
What better way to start Friday than with a clip of Myles Garrett leading NBA fans in the "Here We Go Brownies" cheer!
"When you said 'here we go Brownies' Chuck started going, 'where the brownies at?'" 🤣@Flash_Garrett had to lead a Browns chant for the fans in Cleveland pic.twitter.com/bO90ymTKVx

— NBA on TNT (@NBAonTNT) February 18, 2022
Garrett joined the NBA on TNT crew to talk about the All-Star Weekend festivities including his appearance in the Celebrity All-Star Game.
He has even more incentive to play well as Charles Barkley and Kenny Smith are pledging money to his Waterboys charity for points scored and rebounds.
Charles Barkley said he'll give Myles Garrett $1,000 toward the Waterboys charity for every point he scores in the Celebrity Game. Kenny Smith said he'll give him $1,000 for every rebound.

— Ben Axelrod (@BenAxelrod) February 18, 2022
2. Greg Newsome Is Excited for NBA All-Star Weekend
Cornerback Greg Newsome II is a lifelong Cleveland Cavaliers fan.
Though he grew up in Chicago, Newsome began following the Cavs during LeBron James' first stint in Cleveland.
Newsome has been at many Cavs games in the past year and was spotted wearing a Jim Brown jersey at one last spring after he was drafted by the Browns.
#Browns CB Greg Newsome at the #Cavs game wearing a Jim Brown jersey.

— Brad Stainbrook (@BrownsByBrad) May 1, 2021
He is very excited about the NBA All-Star Weekend festivities in Cleveland.
And he is taking mental notes on how much excitement is surrounding the city and the Cavaliers this weekend.
"It's kind of like foreshadowing a little bit of how we can get the city when we start doing what we need to do on the field."
#Browns CB Greg Newsome grew up a #Cavs fan in Chicago.

I spoke with him about what he likes about this year's team, and his hopes that NBA All-Star Weekend will foreshadow the excitement the Browns could bring to Cleveland with a playoff run.https://t.co/KtO2bQWnRD

— Ashley Bastock (@AshleyBastock42) February 17, 2022
3. Belated Happy Birthday Greetings
Jim Brown's 86th birthday stole the thunder yesterday; however, he does share a birthday with a current Cleveland Brown.
Help us wish @casekeenum a Happy Birthday! 🥳 pic.twitter.com/boAYfeWnia

— Cleveland Browns (@Browns) February 17, 2022
He is no other than Case Keenum who turned 34 yesterday.
Happy Belated Birthday!
Enjoy the weekend and the NBA All-Star festivities Browns Fans!