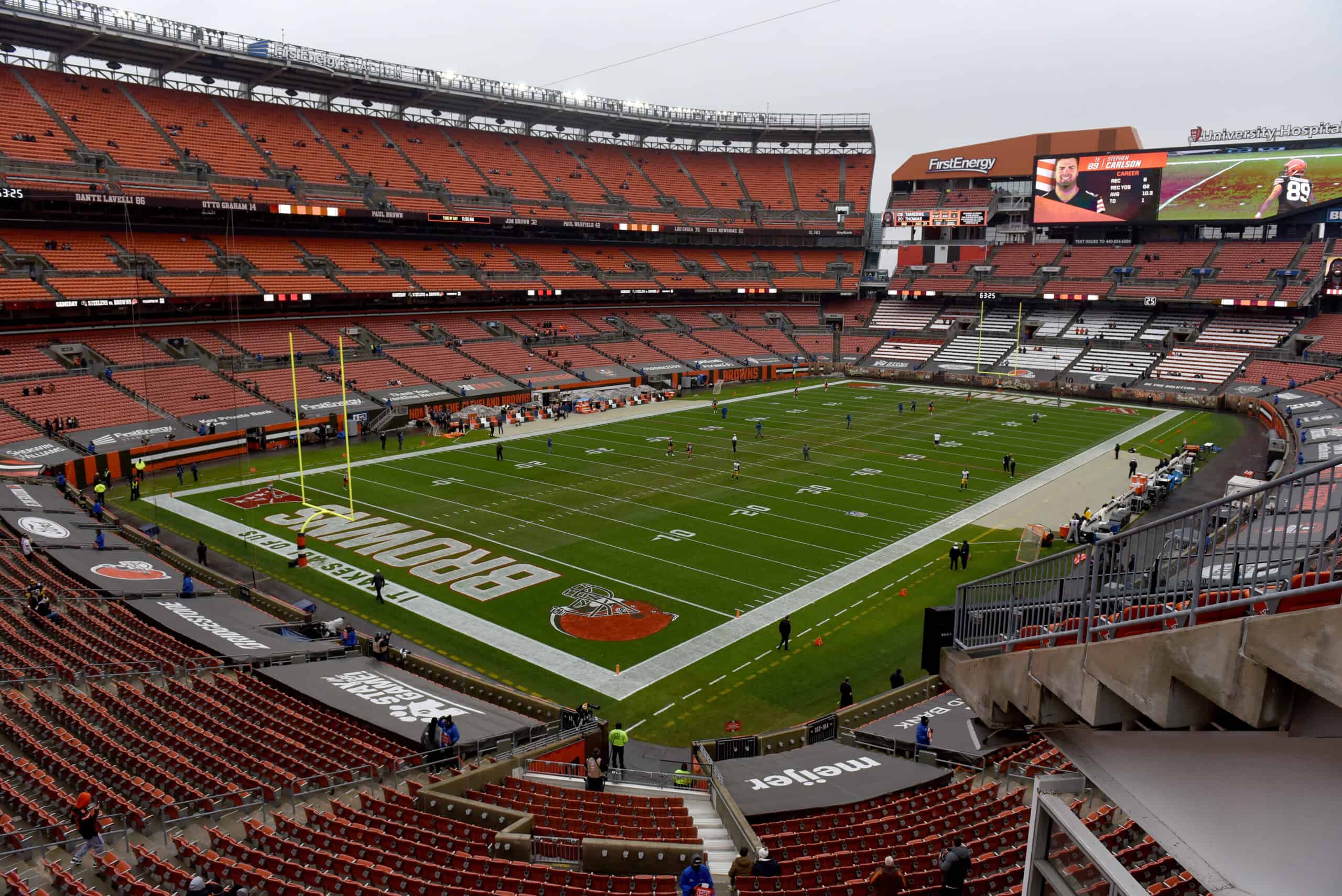 Cleveland Browns fans and football fans around the globe found out that it is official.
On Tuesday, quarterback Tom Brady announced his retirement after 22 seasons.
This is our top story on Browns Nation news and notes for Wednesday, February 2, 2022.
1. Tom Brady Officially Retires
As Brady walks away from the game, only Aaron Rodgers remains of the generational band of quarterback brothers who made the game even more exciting with their athleticism, football intelligence, and consistent play at a very high level.
Took the game to new heights 🙌 @brgridiron pic.twitter.com/5wMYuvIydp

— Bleacher Report (@BleacherReport) February 1, 2022
So much will be said and written about Brady now that he will no longer be on the field each fall Sunday.
Former opponent Ryan Clark talked candidly about how his Pittsburgh Steelers were so successful against many but not often against Brady's Patriots.
Calling him the "game's greatest learner" and the "game's greatest achiever," Clark talked about how Brady reinvented himself through the various stages of his career.
This tribute to Tom Brady ❤️ @Realrclark25

"Tom Brady, to me, is not only the greatest player to ever play this football game, but he's the game's greatest competitor. He's the game's greatest learner. He's the game's greatest achiever." pic.twitter.com/jYRFnl8Fvz

— Get Up (@GetUpESPN) February 1, 2022
2. Senior Bowl Sightings
The Senior Bowl is on Saturday, February 5 at the University of South Alabama in Mobile, Alabama.
As practices get underway, Browns VP of Player Personnel Glenn Cook is already on site.
GM Andrew Berry is expected to travel to Alabama sometime this week also.
#Browns Vice President of Player Personnel Glenn Cook is here at the Senior Bowl. GM Andrew Berry expected to be here as well.

— Brad Stainbrook (@BrownsByBrad) February 1, 2022
Speaking of GMs, former Browns GM (and current senior personnel executive for the Detroit Lions) John Dorsey has touched down in Alabama and was spotted on the field.
Former #Browns GM John Dorsey is here in his signature look pic.twitter.com/o1DZLH5KzB

— Brad Stainbrook (@BrownsByBrad) February 1, 2022
3. Browns In Pro Bowl Skills Showdown
The Pro Bowl Skills Showdown is back for 2022 with new events including Fastest Man and Best Catch.
Nick Chubb and Denzel Ward are slated to compete in the Pro Bowl Skills Showdown which will air on ESPN on Thursday at 7:00 PM EST.
#Browns Nick Chubb and Denzel Ward will both compete in the Pro Bowl Skills Showdown on Thursday.

— Camryn Justice (@camijustice) February 1, 2022
4. Super Bowl Trivia Question
What is the highest point differential between two Super Bowl teams?
a. 22 points
b. 31 points
c. 45 points
While you are thinking and before I tell you the answer, I am sending out a special thanks to my mother Kay Smith who shared a quiz containing 10 Super Bowl trivia questions from her local newspaper, The Gettysburg Times.
This means there will be more questions like this in the coming days.
Back to the question, if you answered C – 45 points, you are correct.
In 1990, San Francisco 49ers quarterback Joe Montana threw 5 touchdown passes, and became the first to accomplish that feat in a Super Bowl, to lead his team to victory over the Denver Broncos by the score of 55-10.
Montana was named the Super Bowl MVP.
On this day in 1990, Joe Montana becomes the first player to throw 5 touchdown passes in a #SuperBowl.

The 55-10 win is the biggest blowout in Super Bowl history.@JoeMontana is named game MVP for the third time in his career. #Random49ers #FTTB pic.twitter.com/AiTa92weEo

— #Random49ers (@Random49ers) January 28, 2022
Happy Wednesday Browns Fans!