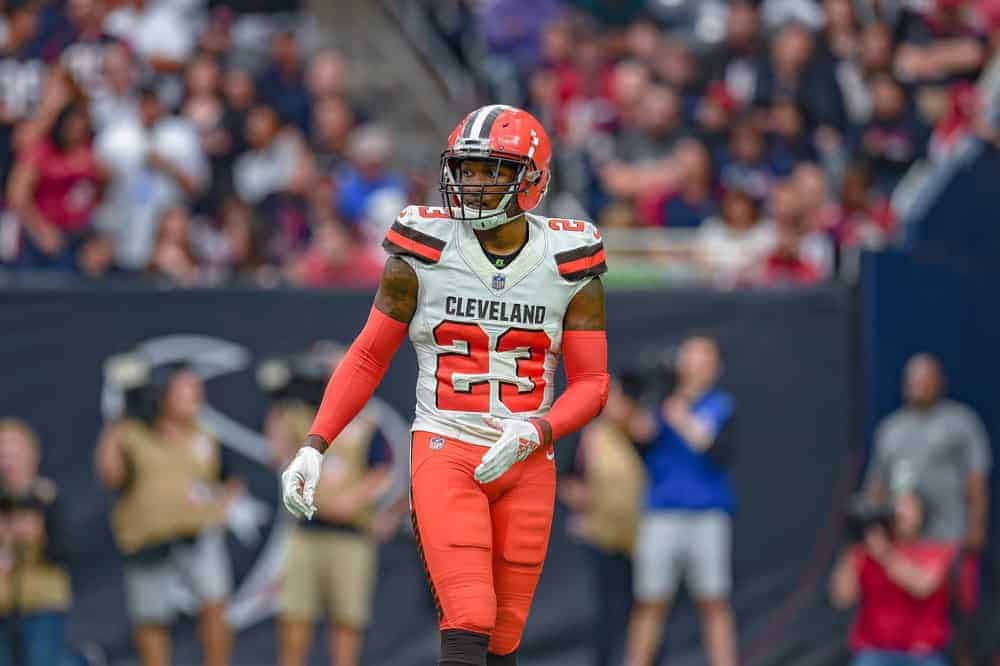 Browns safety Damarious Randall has been benched by Freddie Kitchens for the Steelers game.
Mary Kay Cabot of Cleveland.com reports that Randall has been ruled out of Sunday's game at Pittsburgh, due to a coach's decision.
#Browns safety Damarious Randall ruled out for #steelers game because of a coaching decision

— Mary Kay Cabot (@MaryKayCabot) November 30, 2019
Apparently a source reported to Cleveland.com that something happened during the week that resulted in Randall being a healthy scratch.
What make this move interesting is because the Browns are playing already short-handed in the safety position.
Eric Murray has been ruled out and the Browns cut Jermaine Whitehead a few weeks ago for his social media tirade.
The Browns have some options to start in Randall's place.
Behind Randall on the depth chart is rookie Sheldrick Redwine, but they could also go with Terrance Mitchell or T.J Carrie.
Whatever is going on with Randall is interesting because in the offseason Randall stated: "I would want to finish my career here in Cleveland. I love it here," Randall told reporters. "The fans, the coaches, everybody in charge here. I just love Cleveland."
Randall is also in a contract year and set to become an unrestricted free agent after the season.
Randall was ejected in the Browns 21-7 victory in the last meeting with the Steelers for his helmet-to-helmet hit on receiver Diontae Johnson.
He stated he later apologized to Johnson and that the hit was not intentional.
Randall was fined $28,075 for the hit that is currently in appeal.