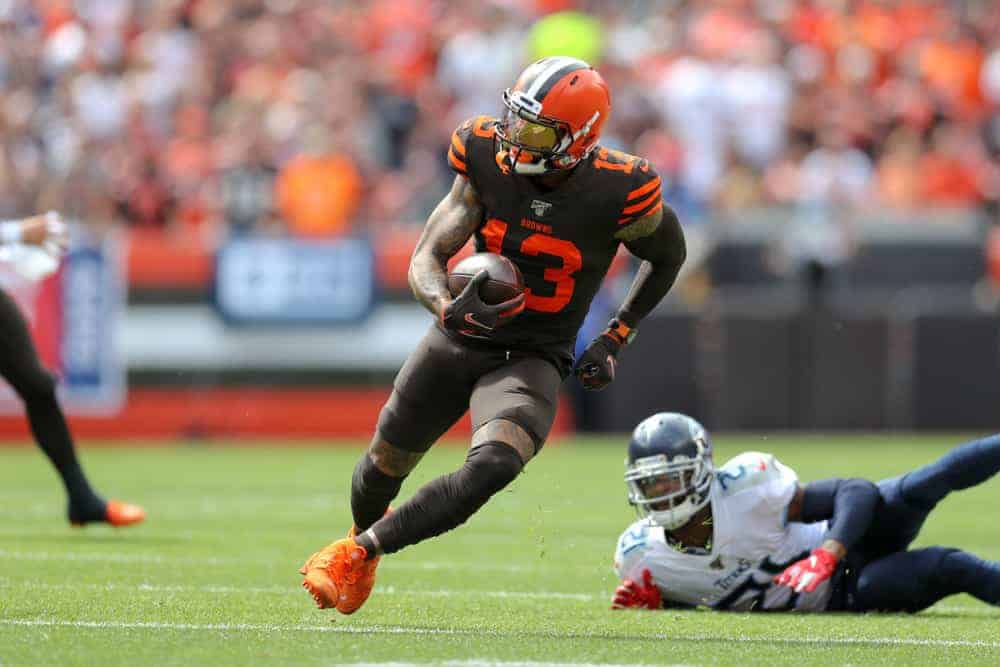 If you have been paying close attention to Odell Beckham's offseason moves, you may have noticed a watch he's been wearing frequently.
The watch features an orange band that matches the primary color used by Beckham's new team
He was also seen with it when he was shown on the cover of the NFL Preview 2019 issue of Sports Illustrated.
This Week's Cover: Welcome to Cleveland, where @obj, @God_Son80 and the @Browns are true contenders https://t.co/IU0vPmP2HG pic.twitter.com/pTl8R8xFxI

— Sports Illustrated (@SInow) August 20, 2019
Odell Beckham is mostly known for his flashy play on the field.
But, Sunday Beckham took that flashiness to another level when he wore the Richard Mille watch worth $350,000 on the field.
Odell Beckham Jr is really rocking a Richard Mille watch on the field 😳 pic.twitter.com/Z54BjMwkTt

— Master (@MasterTes) September 8, 2019
Odell our here playing in a Richard Millie … that's a quarter million dollar watch 💵 💪🏾 pic.twitter.com/E56wND5awv

— FlyGuy✈️™ (@1flyyguy) September 8, 2019
Andrew Joseph at For The Win wrote that the watch appeared to be a RM 11-03 McLaren Flyback Chronograph, priced at $350,000.  
Rafael Nadal wore a $725,000 Richard Mille when he won the French Open last year.
But, football is a physical sport which increases the likelihood that the investment could be broken at any moment.
While there have been plenty of instances of players wearing valuable jewelry on the field, this is a whole new territory.
Unfortunately, the watch failed to help Beckham or the Browns as they were completely blown out of their home opener by the Titans 43-13.