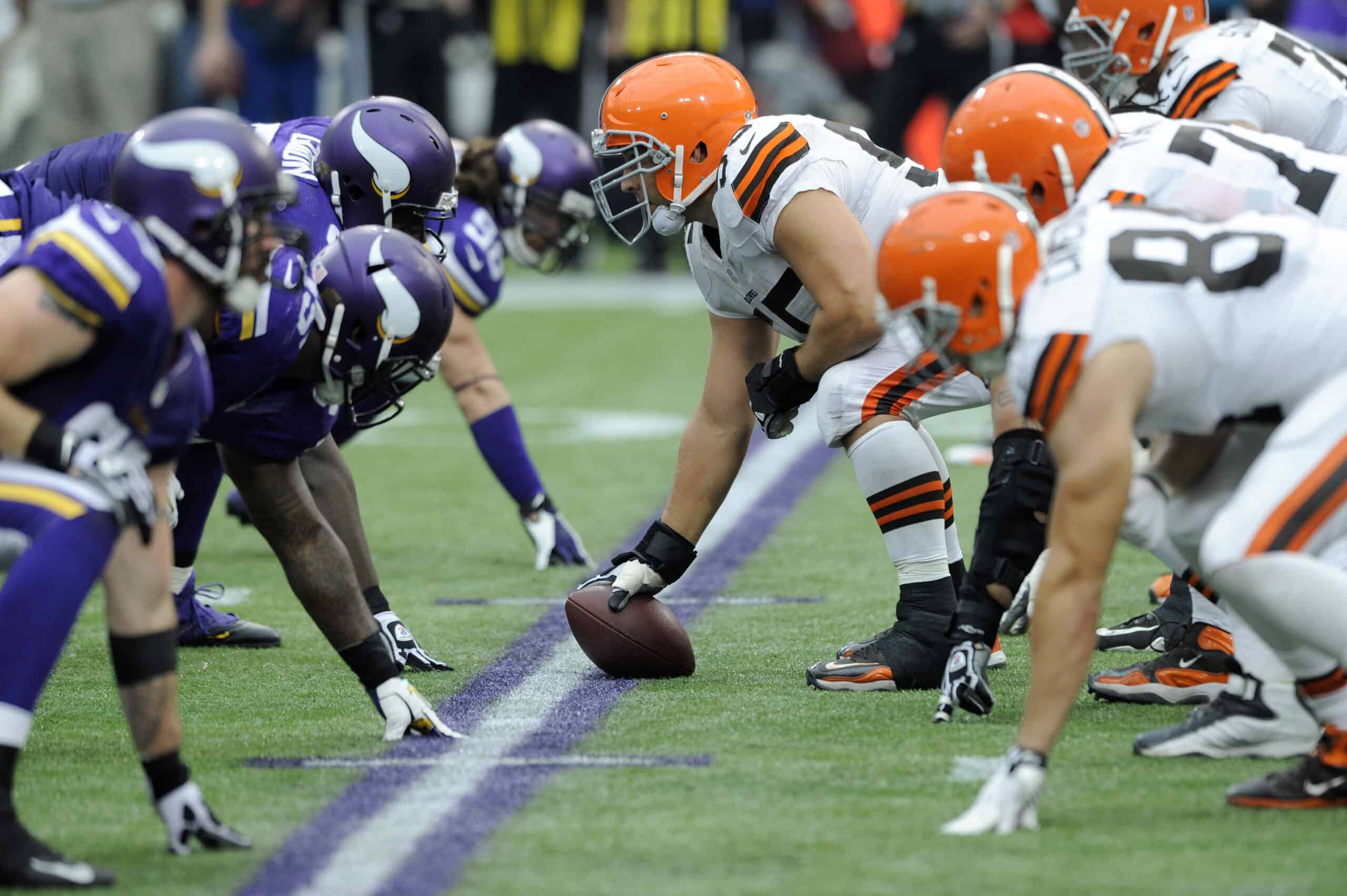 The Cleveland Browns enter week 4 ranked as the ninth-best scoring offense in the league.
Meanwhile, the Minnesota Vikings are eighth.
Will we see a high-scoring matchup between these two teams?
Let's take a look at our writer's bold predictions for this Sunday's matchup.
Writer: Rocco Nuosci

It hasn't always been rainbows and sunshine for Kirk Cousins and the Minnesota Vikings.
This year hasn't been too different, however, a tough schedule thus far hasn't been too kind towards Minnesota.
Safe to say Vikings fans do not, indeed, "like that".
Jokes aside, Cousins has been impressive thus far in 2021.
He is yet to throw an interception this season, and his eight touchdowns are the most among quarterbacks without a giveaway.
Cousins' QBR, per ESPN.com, is second among quarterbacks this season.
Defensively is where Minnesota has faltered this season so far.
They allow the 5th most yards of any NFL defense at about 409 per game.
Baker shouldn't have too many issues moving the ball.
It's Joe Woods' unit who needs to show up on Sunday, and I think they will.
My Prediction: Browns 35, Vikings 27
Writer: Wendi Oliveros

Week 4 is already upon us.
The red hot Browns defense, fresh off of a total domination of the Chicago Bears in Week 3, is up against the equally red hot Kirk Cousins and his Minnesota Vikings offense.
The Browns defense will not be able to completely shut down Cousins like it did with Fields last week.
This game will be won by the time of possession.
The Browns and Vikings rank 5th and 6th respectively through 3 games in time of possession.
Mayfield will put the offensive pieces together early and keeps the Browns' offense moving.
The team wants to win this one for Coach Stefanski who travels back to Minnesota for the first time since leaving to take the Browns coaching job.
My Prediction: Browns 30, Vikings 28
Writer: Ben Donahue
Before last weekend, I had penciled in the Browns as easy victors over the Vikings this week.
However, as they say in officiating, "Upon further review…"
For the first two weeks of the season, Minnesota was an enigma.
They were getting beat by the Bengals in Week 1, came back to tie the game, and then lost in overtime.
In Week 2, Arizona played the Vikings well.
Minnesota could have won the game on a 37-yard field goal by Greg Joseph.
However, Joseph shanked it, and the Vikes were 0-2.
Heading into last Sunday's game against a tough Seattle squad, Minnesota was expected to go 0-3.
Somebody forgot to tell the Vikings defense and they hammered Russell Wilson and the Seahawks offense.
The result was a 30-17 Vikings win.
It was the first time Minnesota beat Seattle since 2009.
Russell Wilson and Kirk Cousins were in college the last time the Vikings beat the Seahawks.

Dalvin Cook was an 8th grader. pic.twitter.com/XV97mMKxOk

— Ali Siddiqui (@asiddiqui15) September 24, 2021
Meanwhile, in Cleveland, the Browns defense finally showed up and put the wood to Bears rookie Justin Fields.
Myles Garrett had a franchise-record 4.5 sacks and the Cleveland defense as a whole tallied nine sacks of the moribund Chicago QB.
4.5 sacks today for Myles Garrett.

New Browns franchise record.

SCARY. pic.twitter.com/aaWJgDXOBM

— B/R Gridiron (@brgridiron) September 26, 2021
This Sunday, expect a much more even match up in Minnesota.
Even without Dalvin Cook, Alexander Mattison is a talented runner.
The Vikings offensive line is much better than Chicago's.
If he's given enough time, quarterback Kirk Cousins will pick apart any secondary as he did last weekend.
Minnesota will challenge Cleveland's defense with two very good receivers in Adam Thielen and Justin Jefferson.
Despite a rough start to the year, the Vikings defense is better than their ranking.
End Danielle Hunter will pressure Baker Mayfield and linebacker Eric Kendricks and safety Harrison Smith are two of the best in the game.
Basically, if last Sunday's version of the Cleveland defense shows up, and the Browns offense keeps mistakes to a minimum, it should lead to victory number three in Minnesota.
If either squad falters, we may be talking upset.
My Prediction: Browns 34, Vikings 30
Writer: Pat Opperman

Minnesota is only a missed field goal and an overtime fumble away from being undefeated.
Kirk Cousins is off to the best start of his career despite an offensive line that was awful in the first 2 weeks.
Cleveland's pass rush needs to wipe out all memories about improvement from Minny's linemen in Week 3.
Cousins is one of the best quarterbacks in the NFL against the blitz, so the front 4 will rely on motion and stunts.
Minny's defense does not concern me, largely because Nick Chubb, Baker Mayfield, and the offensive line all want bounceback performances.
The offensive weapons on both sides could make this an exciting game to watch.
But it won't be easy for the Cleveland Browns to pull out.
My Prediction: Browns 33, Vikings 31
Writer: Mark Bergin

The Minnesota Vikings' Week 3 win against the Seattle Seahawks might look good on paper.
The reality is the Seahawks' defense isn't great.
Entering Week 4 of the 2021 season, the Seahawks rank 30th in the NFL in rushing yards allowed (155 yards per game).
The Browns will have their hands full trying to stop the receiving duo of Justin Jefferson and Adam Thielen, but Vikings running back Dalvin Cook is questionable to play Sunday due to an ankle injury.
While Alexander Mattison has played well in Cook's absence, the Vikings have several other injuries: Linebacker Anthony Barr, cornerback Kris Boyd, and defensive tackle Michael Pierce are listed as questionable.
Wide receiver Ihmir Smith-Marsette was ruled out.
Assuming the Browns can establish Nick Chubb and Kareem Hunt, I think they'll improve to 3-1 after Week 4.
My Prediction: Browns 31, Vikings 23