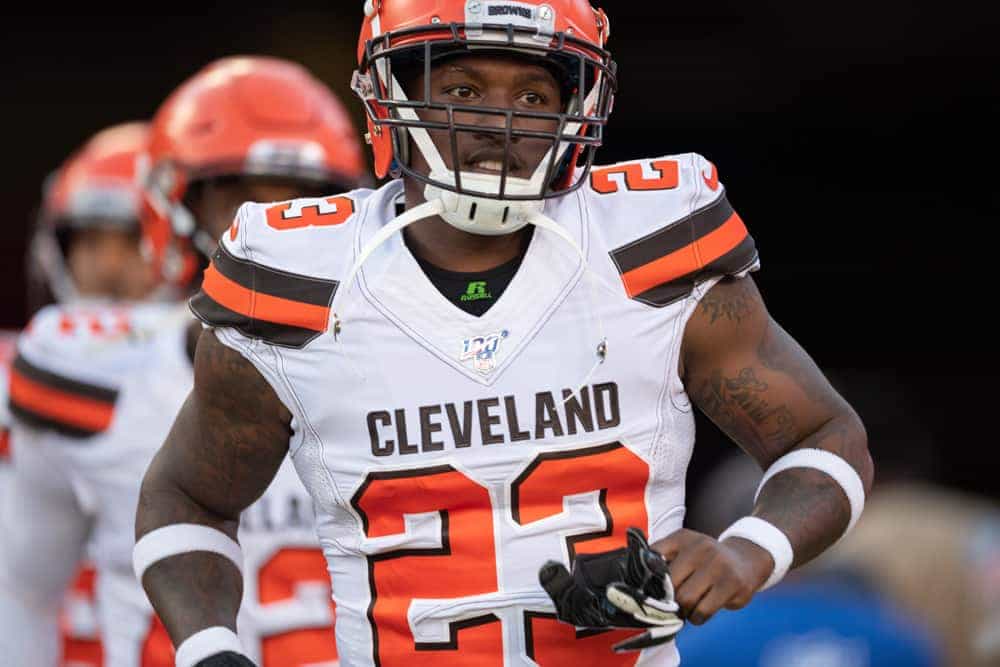 Two years ago, when the Cleveland Browns traded Deshone Kizer to the Packers for Damarious Randall, it was a move that many questioned.
Now since the Packers have cut Kizer, it seems more questionable than before.
But, according to Randall, he always thought it was funny that he was dealt for the QB.
Did anyone enjoy the #Packers cutting DeShone Kizer this past weekend more than Damarious Randall? https://t.co/XadRo4E0Bx pic.twitter.com/eLbUepxV0I

— Zach Kruse (@zachkruse2) September 3, 2019
According to Tyler Dunne of Bleacher Report, Randall always knew that the trade would be a bad one for the Packers.
"I knew it'd go down as one of the worst trades in Green Bay Packers history," Randall says. "Any time I want to feel like I'm on my high horse, I still look back like, Damn, they really traded me for DeShone Kizer? No offense to him, but at the end of the day—c'mon now."
The Packers parted ways with Randall after viewing him as immature.  But in the end, the team didn't receive much in value for him in return.
Kizer was unable to show the growth that they hoped he would, combined with a not so great preseason this year.
Randall now gives the Browns talent in a key position in a season that has high expectations.
If Browns are able to make the Super Bowl this year, you can better than Randall will feel even better about the trade.