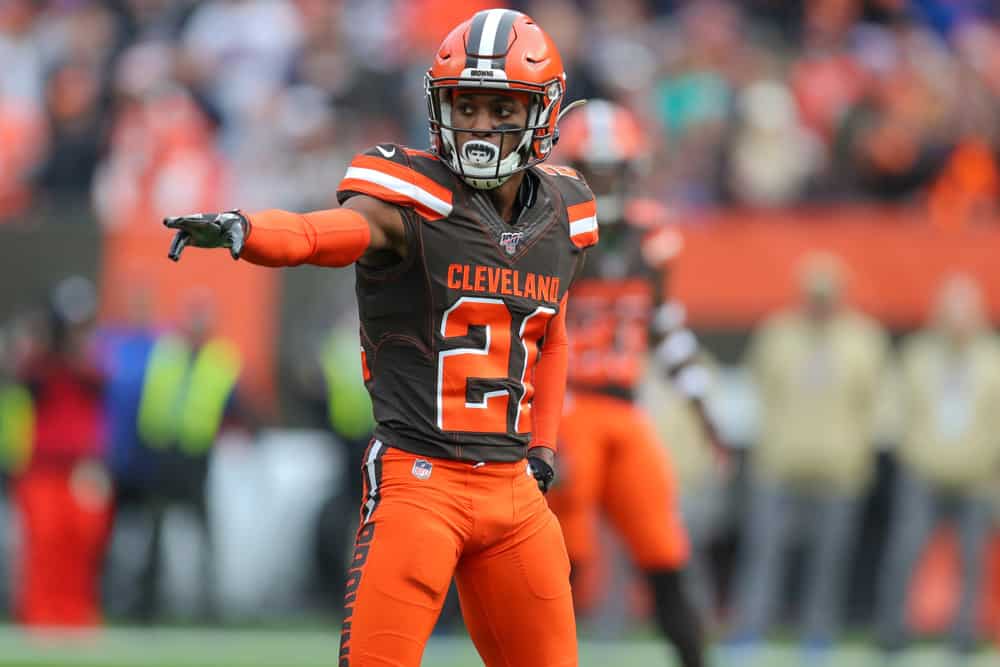 The Cleveland Browns have an uphill battle this weekend, but did receive some positive news on Wednesday.
Both Denzel Ward and Kevin Johnson have been activated from the COVID-19/reserve list.
#Browns CBs Denzel Ward and Kevin Johnson are being activated from the Reserve/COVID-19 list, per source.

— Tom Pelissero (@TomPelissero) January 13, 2021
Getting these two defensive backs on the field is huge for Cleveland heading into their matchup with the Kansas City Chiefs.
This Cleveland secondary has had a lot of issues with injuries and COVID this season.
The return of Ward and Johnson will hopefully help slow down the tremendous offense of the Chiefs.
Slowing Down Mahomes
It's a seemingly impossible task to slow down quarterback Patrick Mahomes.
Although, the Browns must find a way to hold him in check if they want to have a chance to win this game.
Getting Ward and Johnson back on the field will go a long way to stopping Mahomes.
Through 12 games, Ward finished with 46 tackles, 18 passes defended, and two interceptions this season.
The 23-year-old is arguably the best defensive player on this roster next to defensive end Myles Garrett.
Johnson hasn't been quite as reliable as Ward, but he'll be an upgrade for the banged up Cleveland secondary.
Honestly, at full health it would be nearly impossible to shut down Mahomes.
Check out some of @PatrickMahomes' best throws of the season! #RunItBack

(by @Oakley) pic.twitter.com/9V18Wc0YDP

— NFL (@NFL) January 9, 2021
Although, the return of Ward and Johnson is great news for this defense.
The Browns defense allowed 37 points to the Pittsburgh Steelers last week.
Quarterback Ben Roethlisberger threw for over 500 yards in a losing effort.
However, that was without Ward and Johnson on the field.
The Browns were forced to put their faith in M.J. Stewart and Robert Jackson.
Both are inexperienced and it showed versus the Steelers last week.
This defense will be in much better position than last week, but best of luck at stopping Mahomes.
Cleveland already pulled off one great win, so maybe getting these two players back will be enough to take down the Chiefs.