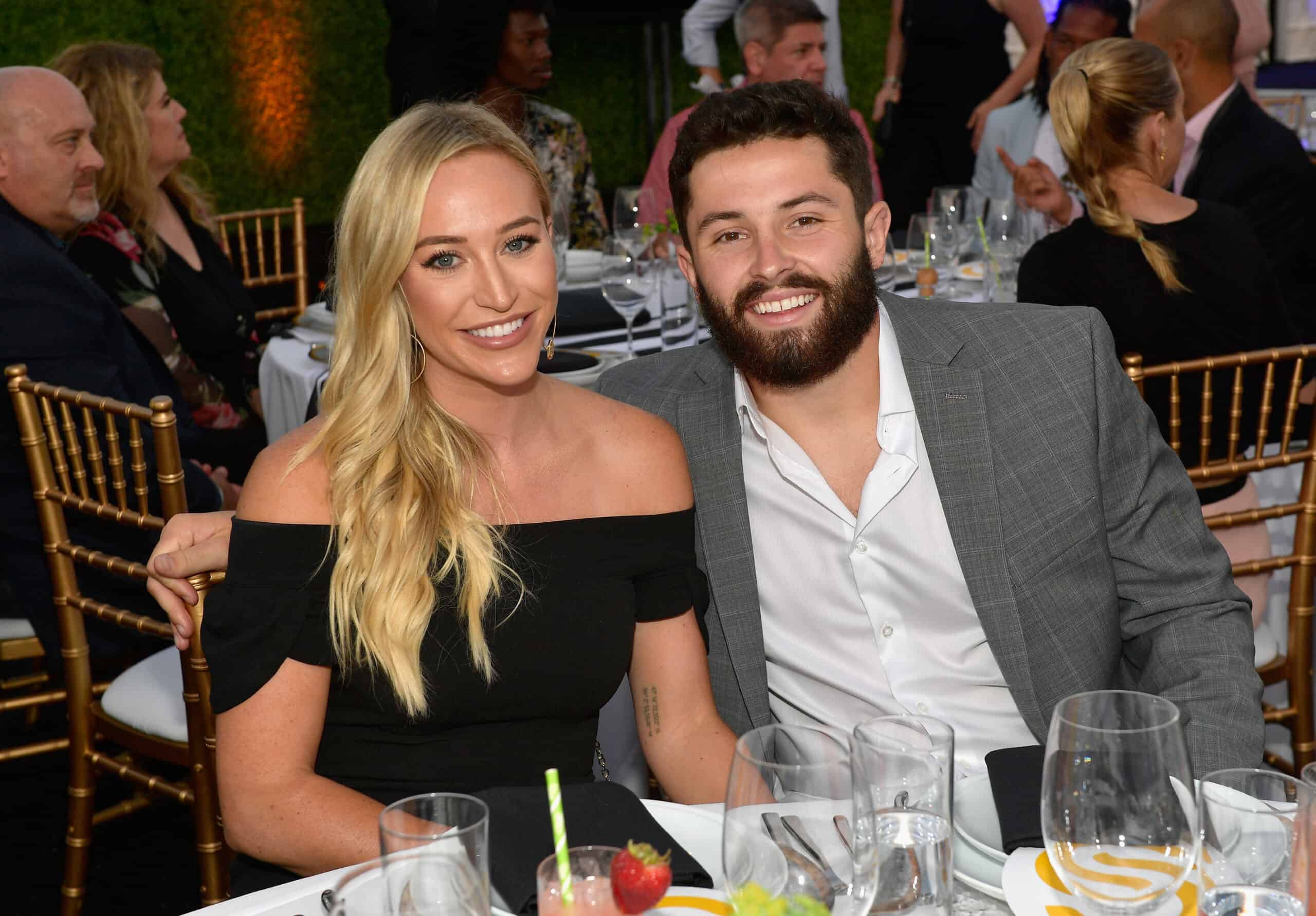 The Cleveland Browns beat the Detroit Lions by a score of 13-10.
Admittedly the game was a bit too close for comfort, but that didn't stop people from reacting to the Browns and in particular quarterback Baker Mayfield's performance today.
He did not have a good day, but his day got even worse after the game.
Mayfield did not do the postgame press conference which is really a bad look for an organization who won the game.
Then, to add insult to injury, Mayfield's wife Emily decided to let loose on Instagram about the game and team.
What Emily Mayfield Posted
She shared this story to her IG.
"No one better say anything bad about @bakermayfield after this game. I don't think I have seen toughness like this in a while. Maybe the rest of the team should take the hint and get tougher."
#Browns QB Baker Mayfield's wife on Instagram: pic.twitter.com/zaFTI9R6rp

— Brad Stainbrook (@BrownsByBrad) November 21, 2021
While I get it that family members are protective of their loved ones, we really do not need to hear this type of inflammatory language on social media especially after the team pulled out the win.
Emily Mayfield is not alone.
We have seen Patrick Mahomes' fiance call people out on social media, and Matthew Stafford's wife threw a pretzel on a fan at the Rams vs. 49ers game.
This team is just weeks removed from another loved one wreaking havoc on social media.
OBJ Sr calls out Mayfield, he's the devil.

Emily Mayfield calls out entire Browns team, she's defending her husband.

Y'all weird. 😂

— Grant Puskar (@grant_puskar_) November 21, 2021
That was Odell Beckham Jr.'s father.
How much more chaos can there be before there is a breaking point in this locker room?
What Happens Next?
Coach Stefanski and GM Berry need to get things under control.
This team still is an outlier in the playoff conversation.
It is such a bizarre season that they are far from out of it.
In the meantime, perhaps they can issue a moratorium on social media posts from players' family members.