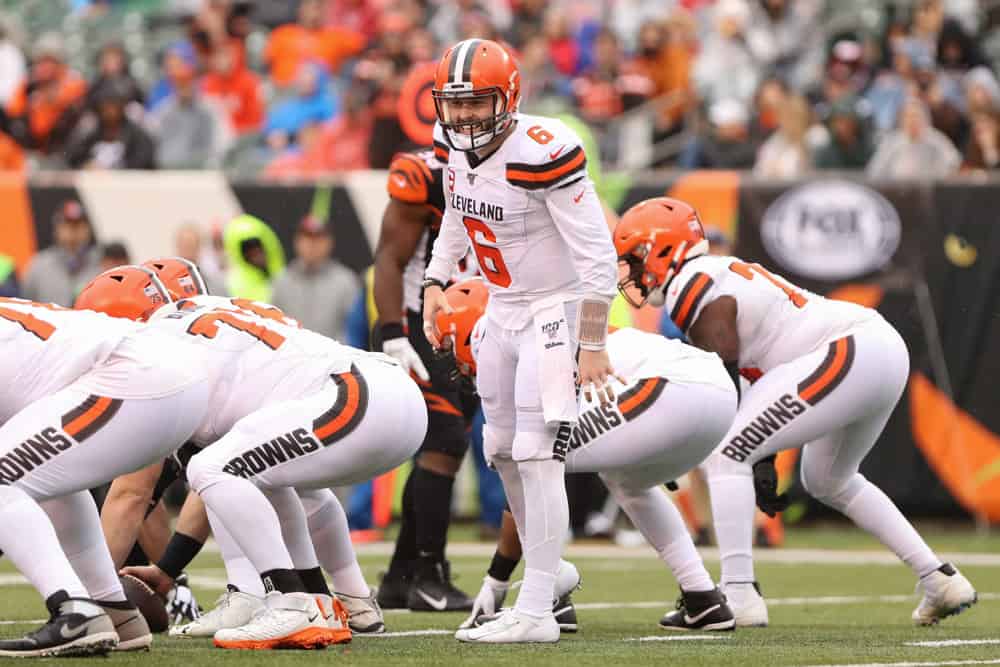 The Cleveland Browns have been one of the busiest teams this offseason in trying to improve on their disappointing 2019 campaign.
Even for the Browns' biggest skeptics, it's hard to deny that the recent free-agent signings aren't a step in the right direction for 2020.
During a recent episode of ESPN's "First Take," Stephen A. Smith mentioned the Browns as one of the NFL's most improved teams during free agency.
Smith said:
"If you're Baker Mayfield, you got a tight end — you got Hooper — you got a right tackle, you got a fullback in play," Smith said. "Clearly with [Kevin] Stefanski as the new coach coming over from Minnesota, he likes multiple tight end sets…plus having a slew of running backs to lean on as well.

"I look at it as the Cleveland had a pretty good offseason offensively," Smith continued. "Defensively, that's a different argument for another day. But offensively, in terms of helping out Baker Mayfield, I think they did a plus."
The praise of the Browns offseason moves hasn't stopped there.
Other analysts and experts from around the league have been giving the Browns rave reviews as well.
ESPN.com's Kevin Seifert proclaimed the Browns as one of his top winners of free agency so far.
"There is no doubt the Browns have better talent at the right positions after this negotiation period," he wrote.
CBS Sports' Pete Prisco on the signing of Conklin & Hooper:
"I love this signing by the Browns. Their tackles were a major issue last season, impacting the offense in a big way. Conklin was good for the Titans last year and will be a major upgrade at right tackle."

"Hooper was the best tight end on the market with Hunter Henry tagged by the Chargers, so he was a wanted commodity, which is why his reported $11 million deal is a little bloated. But new Browns coach Kevin Stefanski will use a lot of double-tight formations, so it fits."
Grade: A
The Sporting News' Vinnie Iyer on the signing of Conklin & Hooper:
"The Browns needed to badly upgrade tackle with fading Chris Hubbard on the right side and free agent Greg Robinson on the left side. After securing a tight end to help Mayfield and the running game with Hooper, now they get an all-around anchor in Conklin. They can focus on a left tackle early in the draft now."

"This is a great pickup given the tight end-friendly nature of Kevin Stefanski's offense and Hooper is way more reliable and durable than David Njoku. Hooper fits nicely as a top-three target for Baker Mayfield behind Odell Bekcham Jr. and Jarvis Landry, especially given the team's limited wideout depth. Look for the team to employ more two-tight end sets and play-action passes to help Mayfield rebound."
Grade: A