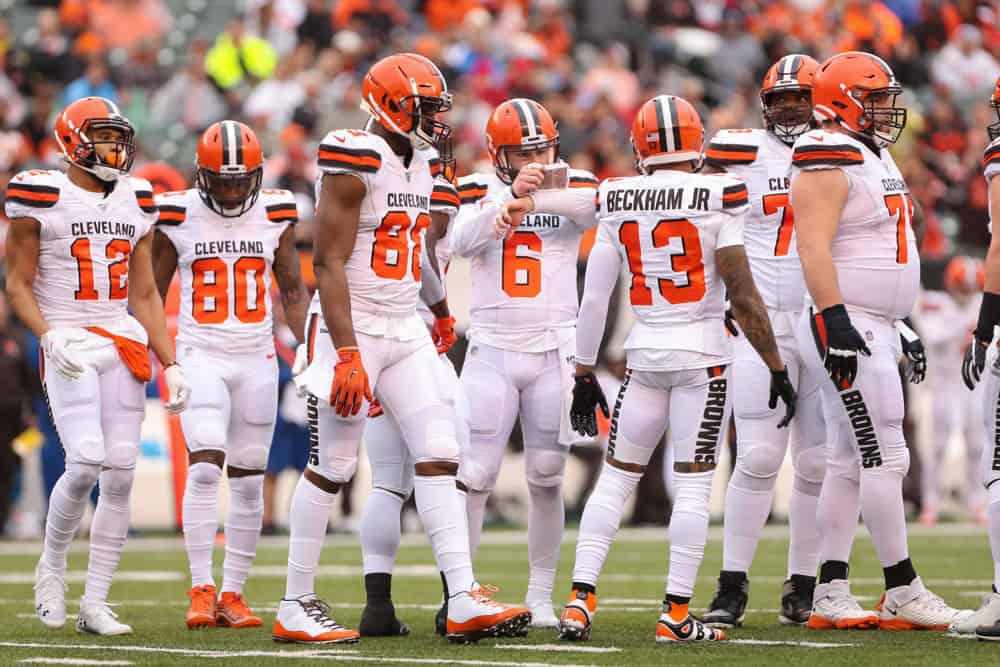 ESPN has released its 2020 simulation of the football season.
In this year's ESPN simulation, the news isn't good for the Cleveland Browns.
ESPN projects the Browns will finish with a 7-9 record.
That would put the Browns in a tie for last place in the AFC North with the Cincinnati Bengals.
Simulation Process
20,000 simulations of the entire schedule of games are conducted.
Starting quarterback, past performance, returning starters and projected win totals are factors.
A strength rating for each team is determined.
2020 Simulation
Simulation number 3,869 was selected this year.
1. The Super Bowl

Back-to-back will be the outcome for the Kansas City Chiefs who will repeat as Super Bowl Champions.
The Chiefs will defeat the Dallas Cowboys by the score of 42-17.
I'm OK with ESPN's simulation of the NFL season pic.twitter.com/vJW0K8gWL7

— Zach Kratochvil (@kratochvilz32) September 7, 2020
2. AFC North Final Standings

Ravens 12-4
Steelers 12-4
Bengals 7-9
Browns 7-9
3. Opening game between Browns and Ravens

The Browns will lose the season opener to the Ravens by a score of 24-10.
4. Baker Mayfield prediction

By Week 8, Cleveland will have the fewest points scored by any NFL team.
As a result, Baker Mayfield will be benched after the Week 8 bye.
Case Keenum will assume starting quarterback duties.
This probably isn't an entirely surprising result given how the Browns played in 2019.
But before we go any further, it seems appropriate to look at ESPN's 2019 simulation and see how accurate that was.
2019 Simulation
Simulation number 1,721 was selected for the 2019 season.
1. The Super Bowl

The New Orleans Saints were projected to be the Super Bowl Champions.
They defeated the Los Angeles Chargers by the score of 40-33.
(Note: The real life Super Bowl Champion Kansas City Chiefs did not make the playoffs in ESPN's 2019 simulation.)
2. AFC North Final Standings

Browns 10-6
Steelers 9-6-1
Ravens 9-7
Bengals 3-13
That's right; the Browns were projected to win the division in 2019!
The Browns lost in a squeaker in wild-card weekend against the Tennessee Titan by a score of 10-9.
So which one is the 2020 NFL team overhyped by the NFL Media who's destiny is to fall flat on its' face? In 2019, it was the Cleveland Browns.

— Kevin Bartner (@heshsson) September 9, 2020
3. Browns Player Notes

Baker Mayfield and Odell Beckham Jr. received a lot of glory for their outstanding performances during the regular season.
The Browns finished the 2019 season with the second-ranked defense in the NFL.
So we can see the simulation for 2019 was nowhere near being correct.
Perhaps the same will be true for 2020.
Browns fans certainly hope so.