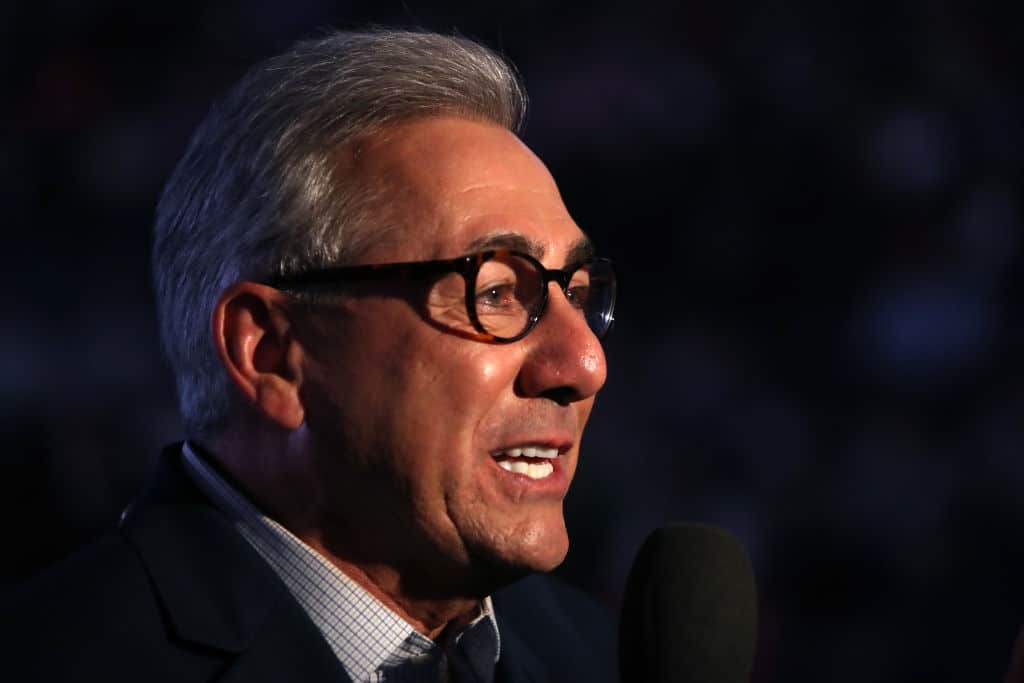 As expected, the Cleveland Browns were the headline grabbers on Monday morning as the Deshaun Watson trade occurred late Friday afternoon.
ESPN's Sal Paolantonio appeared on The Ken Carman Show with Anthony Lima on 92.3 The Fan today to talk about Watson and all of the fallout from the big trade.
Sal Paolantonio with us NOW https://t.co/vDgSJSovLK

— Ken Carman (@KenCarman) March 21, 2022
Here are the highlights.
1. Watson's Legal Issues Are Far From Over
Paolantonio lays out the sequence of events facing the Browns based on his understanding.
He says that these outstanding 22 civil suits can either be settled or litigated.
His understanding is that Watson is not focused on settling them which means depositions, discovery, and more information will be sought.
That could be either positive or negative; however, it does continue to lengthen the process of trying to put all of this behind Watson and also the Browns.
Paolantonio also points out if significant findings occur in those depositions, the criminal case could potentially be reopened.
The other piece is how and when the NFL will handle the situation; what type of penalty will be enforced?
There are so many unanswered questions, and he says "it's a huge challenge" for the Browns no matter what happens.
Ton of talk regarding DeShaun Watson and his legal issues, do you guys feel Cleveland is giving up too much money for him or is it appropriate?

— ✭Izzy✭ (@eadyIofficial) March 21, 2022
2. How Do the NFL And Browns Investigate This?
Paolantonio cannot speak to this particular situation but knows how the Philadelphia Eagles handled the Michael Vick situation.
The Eagles did not rely on the NFL's investigation.
He described the Eagles process as "a lot of boots on the ground" with Vick.
This consisted of talking to Vick, his family members, and others associated with him to figure out if signing Vick was a prudent decision.
The Browns have indicated they have thoroughly vetted this issue, and according to Albert Breer's reporting, their internal processes began back in January when the regular season ended.
There were a lot of questions about how much research the Browns did into DeShaun Watson.

Cleveland did quite a lot of homework according to the article by @AlbertBreer pic.twitter.com/ZpseLZhc5d

— Nick Karns (@karnsies817) March 21, 2022
3. Watson's Guaranteed Contract
These guaranteed large money contracts resemble the NBA and are the future of the NFL.
A large sum of guaranteed money in a contract is not exclusive to Watson though he now possesses the largest guaranteed contract in NFL history.
Aaron Rodgers and Josh Allen who recently got new deals are also beneficiaries of this change.
Deshaun Watson gets a fully guaranteed 5 year $230M contract. That is $80M more than the previous record for fully guaranteed money at signing ($150M). This deal was negotiated by David Mulugheta of Athletes First. https://t.co/nQls9WRpD1

— Ian Rapoport (@RapSheet) March 18, 2022
Conclusion
Paolantonio provides cautionary advice to Browns fans ready to see Watson on the field.
Biggest football winners of the Deshaun Watson trade?

1) Deshaun's bank account
2) Texans' front office
3) NFL Players – If a player with legal issues can get $230M Guaranteed, more players especially with no baggage will likely get more Guaranteed $$ in the future

— Peter Burns (@PeterBurnsESPN) March 20, 2022
He may dampen the enthusiasm a little bit, but it is a reality check that Browns fans need because this is foreign territory.
Essentially no other NFL team or player has gone through something of this magnitude, in terms of the number of accusers with so many unanswered questions and loose ends yet to be resolved.
The Browns have invested a lot in this, and Paolantonio says the Browns fans deserve to be "rewarded" for years of bad quarterback decisions.
It remains to be seen if the organization and the fans will get that reward.