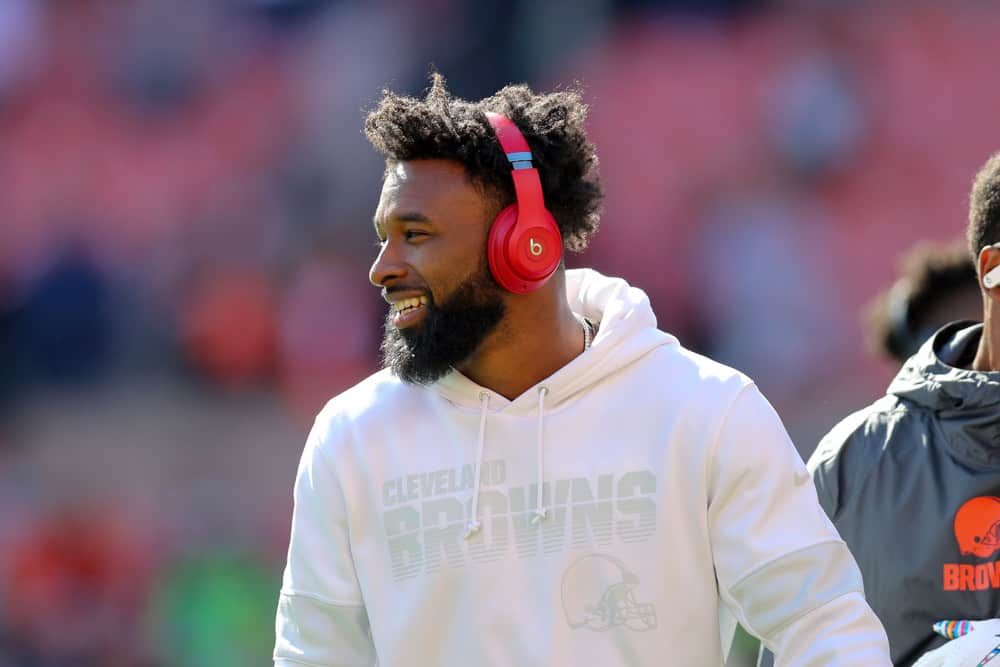 The NFL world was quite shocked when the news came out about Kansas City Chiefs quarterback Patrick Mahomes getting an extension.
It was rumored for a long time that Mahomes would end up being the highest-paid NFL player in history.
Well he is, but now he's actually the highest-paid player in the history of professional sports.
Compensation update: Patrick Mahomes' 10-year extension is worth $450 million, sources tell ESPN.

The injury guarantee is $140 million, per source.

The contract does not contain language that ties its value to a percentage of the salary cap.

Richest deal in sports' history.

— Adam Schefter (@AdamSchefter) July 6, 2020
Mahomes signed a deal worth $450 million and is under contract with the team for the next 12 seasons.
The 24-year-old has already been selected to two Pro Bowls, won an MVP award, and has a Super Bowl victory under his belt.
He was well deserving of an extension, but it goes to show how much you can make as a quarterback in the NFL.
Jarvis Landry's Reaction
Much like everyone else, Cleveland Browns wide receiver Jarvis Landry was quite blown away by the Mahomes deal.
He went to Twitter on Monday evening to talk about his son's future career plans.
I know one thing!!!!

My Son! Is going to be a QB 😂😂😂

— Jarvis Juice Landry (@God_Son80) July 6, 2020
A majority of the highest-paid players in the NFL are quarterbacks.
Landry knows that if you want to make a ridiculous amount of money in this league then you need to be behind the center taking the snaps.
It sounds like Landry is already grooming his son to be an NFL quarterback, but no one can blame him after seeing the Mahomes contract.
Landry's Contract
While Landry wasn't able to land Mahomes type money, he still was able to secure a solid contract for himself.
The former first-round pick signed a five-year deal worth $75 million with the Browns in 2018.
That's nothing compared to what quarterbacks make, but Landry has already made $47 million off that deal alone.
The 27-year-old is a five-time Pro Bowl receiver and one of the most underrated receivers in the league.
However, the biggest contracts are usually handed out to the quarterbacks of the team.
Regardless, Landry should feel good about his career and what he has accomplished in the NFL.
What's Next for Landry?
Landry had another successful season in 2019, hauling in 83 receptions, 1,174 receiving yards, and six touchdowns through 16 games.
He was battling through issues throughout the season and decided to have surgery after the season.
Browns' WR Jarvis Landry underwent hip surgery earlier this month. The team expects him to make a full recovery for the 2020 season.

— Adam Schefter (@AdamSchefter) February 20, 2020
Landry is fully expected to ready for training camp sometime in August.
He was able to have a strong campaign when banged up, so it'll be interesting to see what he can do at full health.
The Browns have a new offensive scheme under new head coach Kevin Stefanski.
Hopefully, quarterback Baker Mayfield and the rest of the offensive unit will be able to adjust quickly to this new scheme.
Both fans and fantasy football owners should expect another reliable campaign from Landry this season.