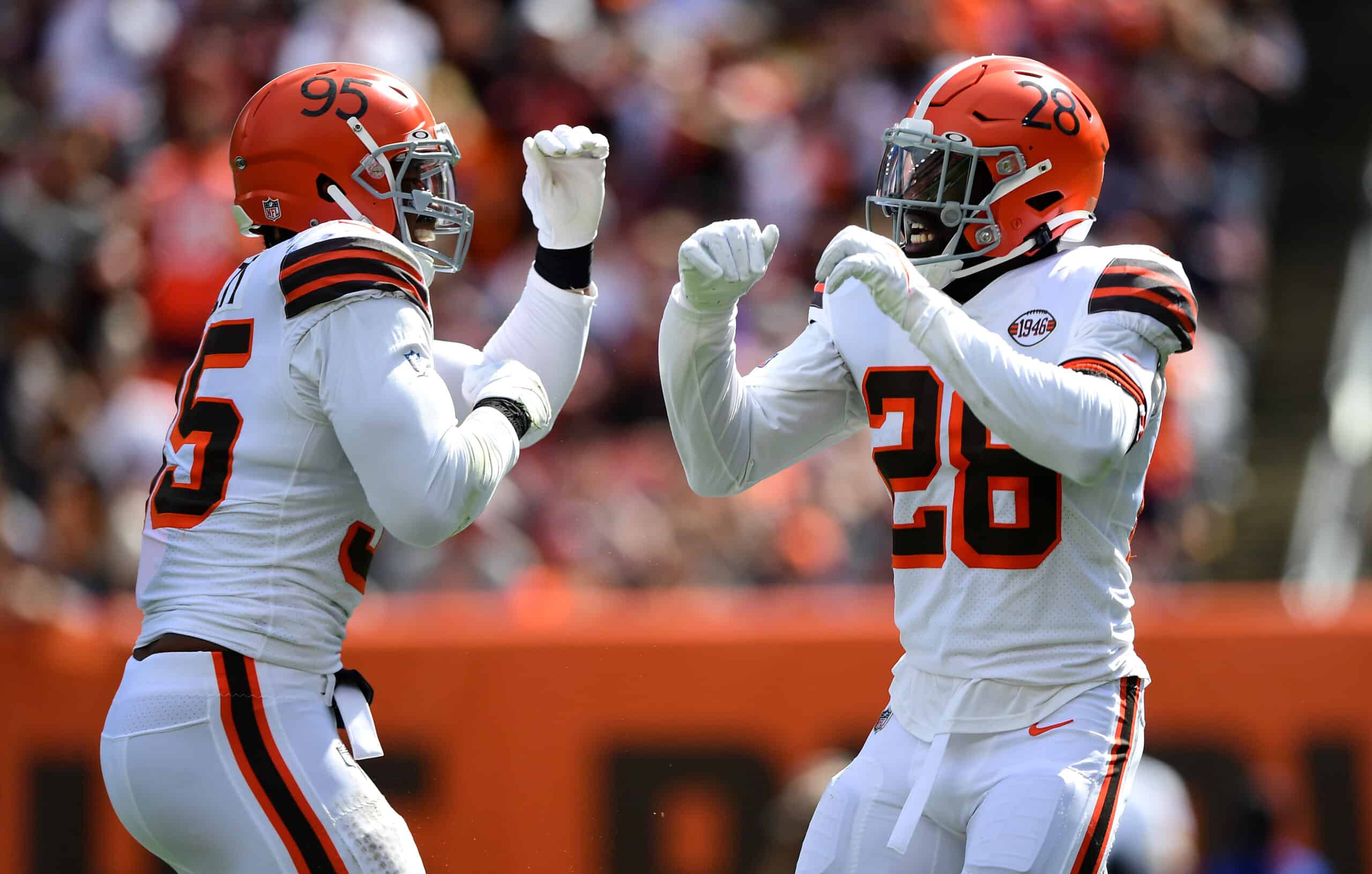 The Cleveland Browns linebackers faced criticism after the 2020 season.
Early in 2021, they continue to be a group that faces criticism.
There is a bright spot, however.
He may be shining more than any other linebacker in the NFL right now.
That's rookie Jeremiah Owusu-Koramoah.
So far this year, JOK grades higher than anyone else at his position.
#Browns Jeremiah Owusu-Koramoah earned a 93.9 overall grade yesterday, the highest single-game grade for any LB (minimum 20 snaps) since Week 17 of 2019.

He also leads all 2021 NFL LBs in overall grade (90.1), pending Week 3 review. pic.twitter.com/PsaHZzGbTi

— Sam Penix (@Sam_Penix) September 27, 2021
A dominant performance over the Bears in Week Three helped the Browns defense quiet some of the criticism.
However, it is a group that will need to improve if Cleveland hopes to make a deep postseason run.
With young stars like Owusu-Koramoah continuing to impress, the defense should only keep getting better.
The Modern NFL Linebacker
Gone are the days of the big, slow, neck-roll wearing linebackers dominating professional football.
If you didn't wear a neck roll or cowboy collar, were you really a LB in the 90's? #football #linebacker #nfl #ncaa #lb #collar #footballplayer #90s #Throwback #neck #fashion pic.twitter.com/jBGPcAqakQ

— Big_guy86 (@big_guy86) April 11, 2021
With offenses featuring more speed than ever, defenses need to keep up.
Speed at the linebacker position is a great way to counter some of the game's faster and better tight ends.
It'd be tough to imagine a Dick Butkus or Mike Singletary trying to hang with Travis Kelce on a seam route.
Sunday's outing against Chicago shows the versatility of JOK.
Not only was he wreaking havoc in the backfield, but he made plays in coverage as well.
Jeremiah Owusu-Koramoah played out of his mind in the 1st half. This kid is special. Here's a couple highlights. And that sack is not a designed play. JOK saw an opening to the QB and he took it. #Browns pic.twitter.com/nhPu7B6WnW

— Roberto Shenanigans (@Rob_Shenanigans) September 26, 2021
#Browns LB Jeremiah Owusu-Koramoah's Sunday in review:

– 4 tackles
– 1 TFL
– 0.5 sack
– 2 PD
– 1 QB Hit
– 93.9 PFF grade

Monster. pic.twitter.com/lJNfmYTbZx

— MoreForYouCleveland (@MoreForYou_CLE) September 27, 2021
His ability to disengage from blocks and make tackles stood out in particular.
He may not be the stronger man in a bulk of his match-ups with opposing blockers.
But, he can use his quickness and agility to peel off larger blockers and wrap up ball carriers.
It's not an easy thing to do and we see a plethora of NFL linebackers fail to do it every Sunday.
With JOK showing this ability right out of the gate in his rookie season, it can only mean good things for the former Notre Dame standout.
Head coach Kevin Stefanski has taken note of his pass defense as well, per Browns.com.
"I thought he played fast. I really thought his ball disruption was really good. We didn't take the ball away yesterday but we had a bunch of passes defended. JOK, in particular, on some balls to the running backs, he was able to get his arm on the ball, so I thought he did a nice job out there".
Praise from the head coach after Week Three is a great sign for the rookie.
Fast, But Not Too Furious
One of the key words I note from Stefanski's evaluation of JOK's performance is "fast".
Speed is a reason scouts sought after JOK following his days with the Irish.
As mentioned earlier, speed is needed defensively in today's NFL.
Sometimes playing too fast can leave you out of position though.
So far, that hasn't happened too much with JOK.
Over the course of 17 games, he's bound to make a glaring mistake at some point.
Most rookies do.
The fact he hasn't done so through three weeks, however, is a positive moving forward.
If he continues to play under control while utilizing his speed, he can be a weapon for a long time.
As the Browns defense continues to develop, JOK will be instrumental to their improvement.
He's shown flashes of high-level ability.
With consistent playing time and the right coaching.
JOK can develop into something special.