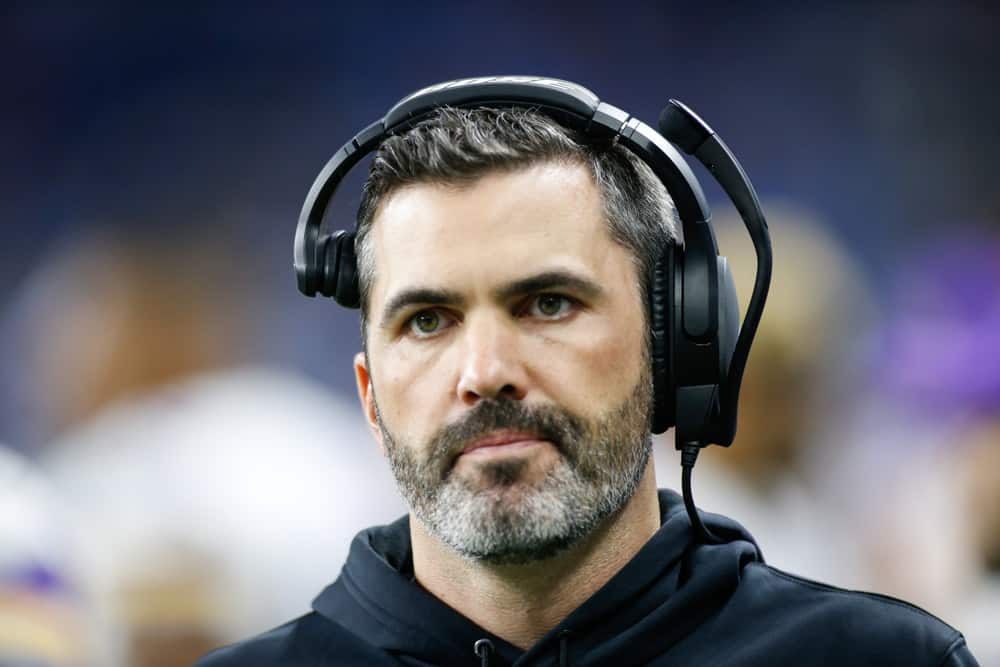 The Cleveland Browns have been searching for a reliable head coach for quite some time now.
Quarterback Baker Mayfield will be on his fourth head coach this season since joining the league in 2018.
This offseason, the Browns decided to bring in former Minnesota Vikings offensive coordinator Kevin Stefanski as their new head coach.
His offensive scheme helped the Vikings make the playoffs and was critical in the turnaround of quarterback Kirk Cousins.
Stefanski has only been part of the Browns for a short period of time, but is already making a big difference in the organization.
What Does Stefanski Bring To The Table?
This will be Stefanski's first chance at being a head coach at the professional level, but he appears up for the challenge.
Chief Strategy Officer Paul DePodesta mentioned that leadership is more important to a team than anything else.
When speaking about what makes a good coach DePodesta said "Most of them would actually downplay the importance of scheme."
The Browns organization failed to rally behind former coaches like Hue Jackson and Freddie Kitchens.
However, multiple players have already expressed how excited they were to begin working with Stefanski.
Before coaching his first game, Stefanski already has the faith of his locker room which is one of the most important parts to having success on a football team.
His offensive scheme clearly works after seeing what the Vikings accomplished last season.
Challenges This Offseason
Sadly due to everything going on in the world right now, Stefanski has been unable to coach his team like he normally would.
The NFL teams have been doing virtual offseason workouts and meetings, but it's not quite the same as doing everything in person.
Stefanski has been doing the best that he can for his players throughout the offseason even with all the chaos happening right now.
"We are in Week 7 of our offseason program so the players, to their credit and the coaches, to their credit, we are working," Stefanski said.
The organization was going to have joint practices held in Green Bay this summer, but those aren't going to happen due to health concerns.
"We are like every other team. We are all in the same boat. I think the message has always been and will continue to be, we just have to find a way," says Stefanski.
#Browns Kevin Stefanski on kneeling during the national anthem: "I can promise you this, I will listen to them." He wants to meet with his social justice committee. "My big note to our players: "I've got your back"

— Mary Kay Cabot (@MaryKayCabot) June 10, 2020
"I have their back, and that is not just lip service," Stefanski said. "I am standing right there beside them."
Stefanski is helping equip his players with resources to better educate themselves on issues regarding police brutality and social justice.
He told his players to attend a peaceful protest and actually already attended one himself.
#Browns HC Kevin Stefanski says he took his two sons and mother to a peaceful protest this past weekend in Avon.

— BrownsAccess (@BrownsAccess) June 10, 2020
Stefanski has already faced multiple challenges as a head coach before even getting into game action.
However, it sounds like Stefanski is not only the coach they need, but an incredible leader for these young players coming into the league.
The Browns certainly appear to be in great heads going forward as an organization.