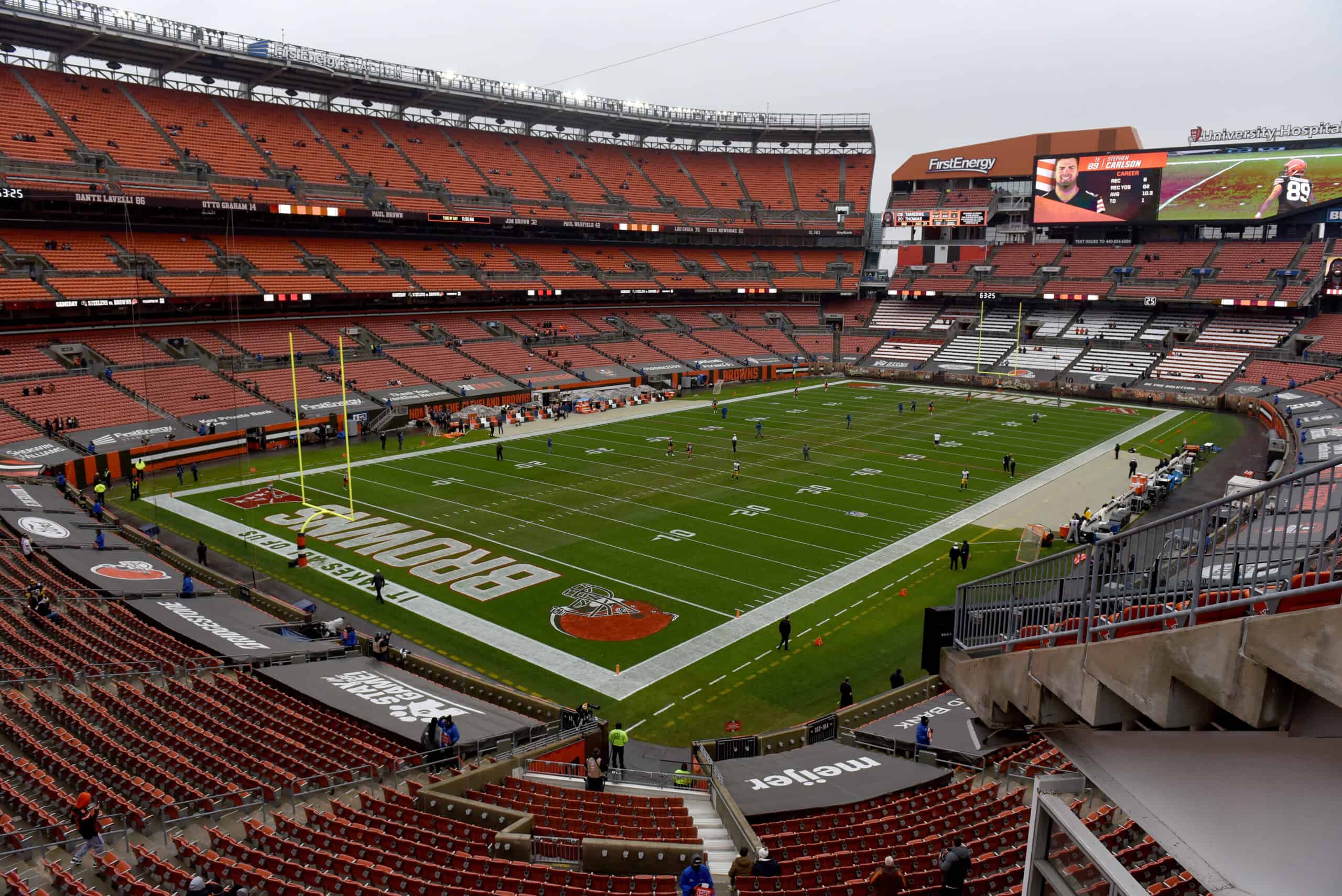 The Cleveland Browns emerged victorious from a tough game against the Detroit Lions in Week 11.
The weather, the opponent, and even some of their own miscues made things harder than they should have been.
Nevertheless, it is Victory Monday so let's rejoice.
Hello old friend!! 6-5, & away, we, go! #VictoryMonday #DETvsCLE #Browns #GLC #week11 pic.twitter.com/BcQ9VcQYuQ

— Pumpkinhead 🎃 (@PumpkinNation) November 22, 2021
Check out my TikTok for a recap of the positive takeaways from this game.
Here are the news and notes from the game.
Regardless of your opinion of Baker Mayfield, he is obviously injured.
His future should not be discussed until after this season.
In the meantime, there should be a definitive decision about what is best for his health and the team's chances for the rest of 2021.
Kyler Murray and Lamar Jackson did not play yesterday because of injury and illness.
Their teams pulled off victories in their absences; it is not an apples-to-apples comparison I know.
The question remains: should Baker be playing right now?
Naturally, there were plenty of opinions on this topic.
.@TheRealTRizzo "I don't blame Baker Mayfield. Whose decision was it to put him in this game…He could barely play. What was the agenda to have to have Baker play in that game?" pic.twitter.com/TgxDRd5ENQ

— ESPN Cleveland (@ESPNCleveland) November 22, 2021
The handling of Baker Mayfield's injuries has been baffling and the story of the Browns' 2021 season.

— Ben Axelrod (@BenAxelrod) November 21, 2021
Colt McCoy wins for the 2nd time in 3 weeks for #Cardinals while Kyler Murray gets healthy for stretch run. Meanwhile #Browns are content to let Baker Mayfield get treated like a piñata than play Case Keenum, who is 1-0 filling in this season.

— Daryl Ruiter (@RuiterWrongFAN) November 22, 2021
Imagine if I told you in August, the #Ravens would win a game at Chicago without Lamar Jackson, Hollywood Brown, JK Dobbins, Gus Edwards, Marcus Peters, Ronnie Stanley, Anthony Averett, Jimmy Smith, Pernell McPhee, Derek Wolfe, Brandon Williams.

— Pete Gilbert (@WBALPete) November 21, 2021
We won't even go into his lack of sportsmanship after the victory.
Even if he is in pain, he should be celebrating with the team and at least appearing at the podium for a brief period.
Emily Mayfield
Unfortunately, the news and notes are about off-the-field distractions.
As previously reported, Emily Mayfield shared a post on her Instagram account that berated fans for criticizing Baker and questioned the toughness of the team.
For those who say she did not write the text, that is correct.
However, she shared it which is a ringing endorsement of what it said.
#Browns QB Baker Mayfield's wife on Instagram: pic.twitter.com/zaFTI9R6rp

— Brad Stainbrook (@BrownsByBrad) November 21, 2021
"No one better say anything bad about @bakermayfield after this game. I don't think I have seen toughness like this in a while. Maybe the rest of the team should take the hint and get tougher."
She later deleted this post.
Emily tried to rectify the situation on Twitter.
I also love the guys on this team. I respect every single one of them. Make a story out of whatever you want; I'm NEVER hating on them. They put it out there every week, many have injuries no one ever hears about, and they're all tough as hell! https://t.co/vo1oNAiYom

— Emily (Wilkinson) Mayfield (@emilywmayfield6) November 22, 2021
It was clearly an effort to backtrack but a bit confused as it also talks about how she shares many Instagram stories of fans and kids.
She would have been better served to make her statement separate from this Tweet she shared.
Game Balls
There were suggestions about who deserved game balls following the win.
Browns game balls

Nick Chubb
Dan Campbell
Jarvis Landry
Denzel Ward

— Zac Jackson (@AkronJackson) November 21, 2021
I would argue that Malcolm Smith should be added to the list since he saved a very possible scoring attempt with an early interception on the Browns 15 yard line.
Thankfully, Nick Chubb was back, and everyone was happy about that.
Good morning to Nick Chubb.

When Baker Mayfield is struggling.
When distractions are numerous.
When Cleveland needs a spark.
When victory hangs in the balance.

Nick Chubb is the difference.

Happy Victory Monday. pic.twitter.com/b6bbkcFWDO

— Nick Karns (@karnsies817) November 22, 2021
He recorded his first receiving touchdown since his rookie season.
That's Nick Chubb's 1st receiving TD since his rookie season.

— Andrew Gribble (@Andrew_Gribble) November 21, 2021
The man with few words had the right ones in the postgame interview.
"Things are not always pretty, but you have to find a way to win at the end. That's what we did."@NickChubb21 spoke with @MeganOlivi after the @Browns victory ⬇️ pic.twitter.com/2vxEvd4jIG

— FOX Sports: NFL (@NFLonFOX) November 21, 2021
He said:
"Things are not always pretty, but you have to find a way to win at the end. That's what we did."
Happy Victory Monday Browns fans!