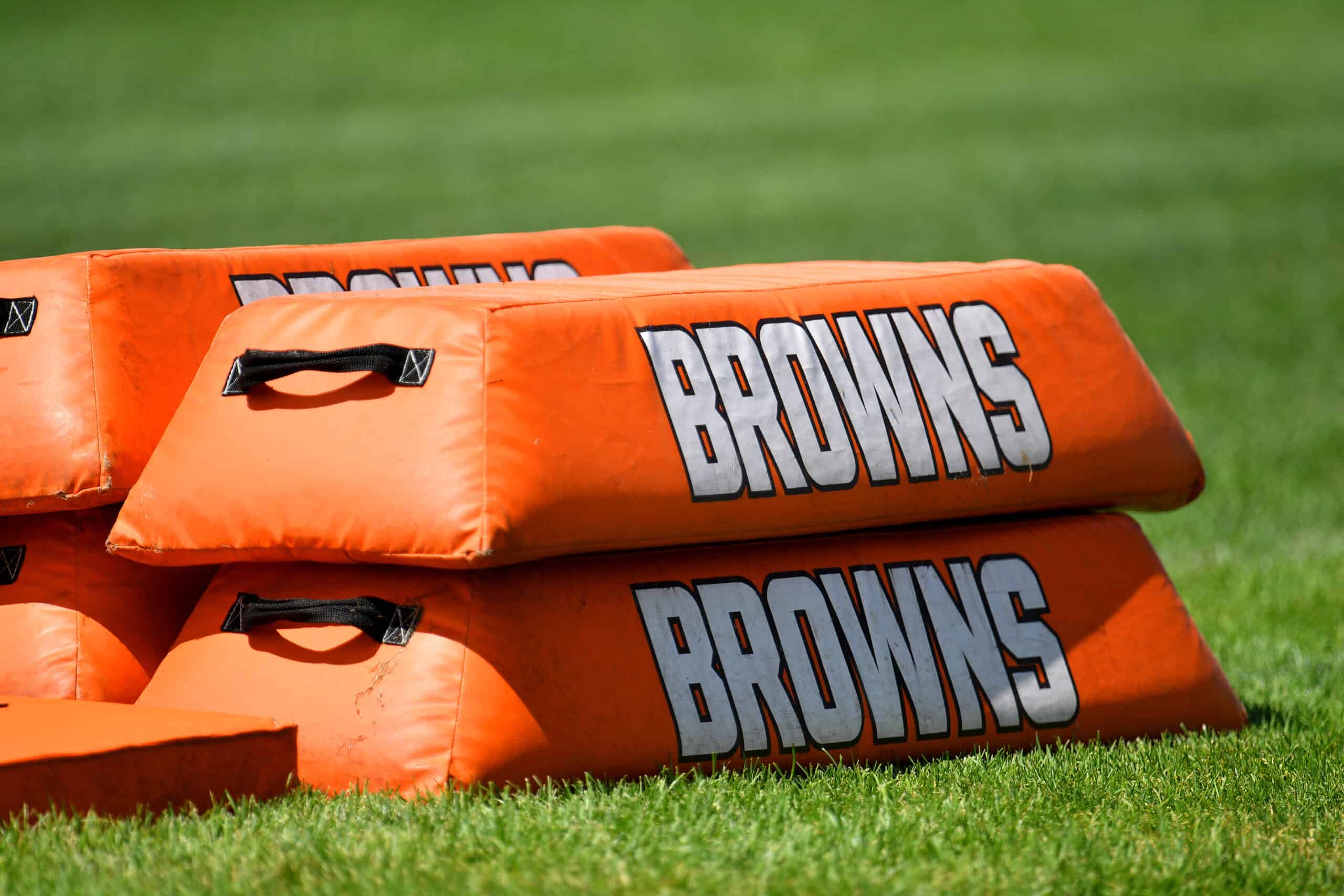 The Cleveland Browns held the 11th day of training camp on Tuesday, August 10, 2021.
Here are the news and notes that made an impression on Day 11.
Harrison Bryant
Second year tight end Harrison Bryant is 13 pounds heavier going into 2021.
He believes that will be an asset.
The 6'5″ Bryant now weighs 245 pounds.
Browns TE Harrison Bryant said he gained 13 pounds this offseason, which he believes will help him going into the season. #BrownsCamp pic.twitter.com/KdvFC3kfCl

— cdotcombrowns (@cdotcombrowns) August 10, 2021
Coach Stefanski has noted Bryant's progress as he enters Year 2.
"Harrison is as coachable as they get. He's listened intently over the course of the last year, and I think you're seeing some of the nuances in his game start to appear as he understands what's being asked of him."
Austin Hooper
Hooper reportedly has struggled in some of the previous practices.
That was not the case on Tuesday; he had a great day.
Baker Mayfield finds Austin Hooper in 11-on-11 today. #BrownsCamp pic.twitter.com/gQLEYO5fgW

— cdotcombrowns (@cdotcombrowns) August 10, 2021
Jarvis Landry
Landry catches a nice pass from Mayfield.
Baker with a nice toss to Jarvis Landry. #BrownsCamp pic.twitter.com/k1wv6TT6Oo

— cdotcombrowns (@cdotcombrowns) August 10, 2021
Nick Chubb
Chubb continues to show his strength and speed.
Nick Chubb with a big-gainer on 3rd and short. #BrownsCamp pic.twitter.com/MuexeeqrTX

— clevelanddotcom (@clevelanddotcom) August 10, 2021
Myles Garrett
A cautionary note that Myles Garrett may be human after all.
He has a minor hamstring issue that kept him out of practice but is not viewed as serious.
DE Myles Garrett (hamstring) won't practice today. Considered day to day and not considered serious.

— Andrew Gribble (@Andrew_Gribble) August 10, 2021
Play caller Anthony Walker is back after dealing with a minor knee injury last week.
Browns coach Kevin Stefanski says Myles Garrett (hamstring) and Denzel Ward (soreness) are out for practice today, but only on a day-to-day basis. Anthony Walker Jr. (knee) will be back at practice today. #BrownsCamp pic.twitter.com/27Fs91f4id

— cdotcombrowns (@cdotcombrowns) August 10, 2021
JJ3 reportedly created his own practice highlight by recovering a rare Kareem Hunt fumble and taking it to the house.
Not only did he recover the fumble, but he also forced it by knocking the ball out of Hunt's hands.
#Browns safety John Johnson III with scoop and score off Kareem Hunt fumble. Think Johnson knocked ball out on run to right.

— Nate Ulrich (@ByNateUlrich) August 10, 2021
Kicking Competition Continues
Chase McLaughlin went 4-for-4 with his field goal attempts.
Cody Parkey was 3-for-4 with a missed 30-yard field goal.
Upcoming Practice Schedule And First Preseason Game
The Browns are scheduled to have two more open practices in Berea on Wednesday, August 11 and Thursday, August 12.
Friday, August 13, the team does not practice.
We are just days away from the Browns first preseason game on Saturday, August 14 at Jacksonville at 7 pm.
The game will be broadcasted nationally on NFL Network.