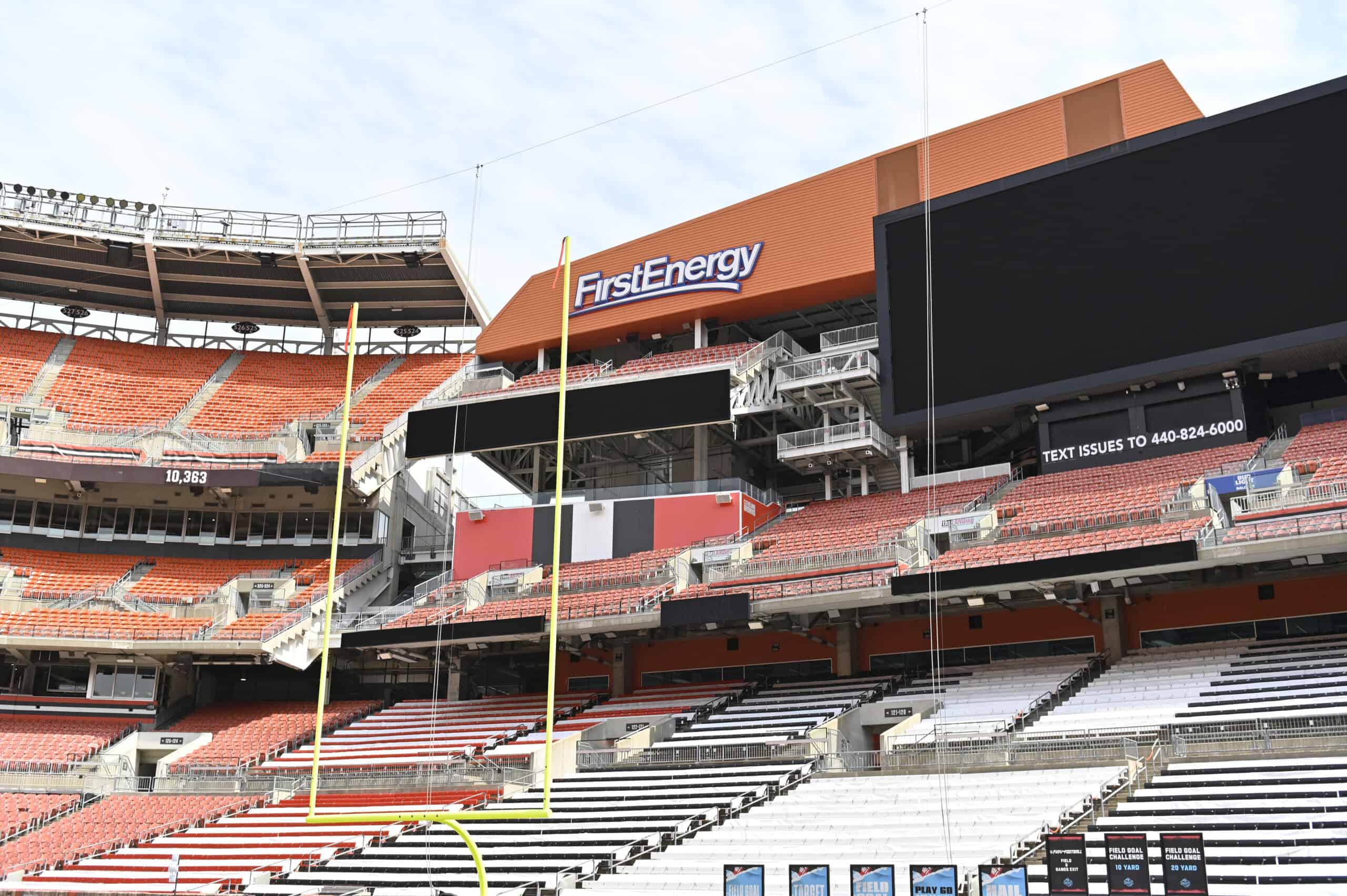 The Cleveland Browns are having a rough week.
It started so happily with Victory Monday celebrating the Week 14 win over the Baltimore Ravens.
That was short-lived, and things have gone downhill rapidly since Tuesday.
The Browns currently have 21 players on the Reserve/COVID-19 list.
By my tally, this is full list of #Browns currently on the COVID-19/reserve list (was going to tweet it, then realized I didn't have nearly enough characters, so see screenshot instead): pic.twitter.com/j5CkvdRJ9p

— Jake Trotter (@Jake_Trotter) December 17, 2021
Here is the NFL world's reaction to the Browns COVID-tastrophe.
Under The Category Of Sad But Painfully Close To Being True
Here is a funny but also sad take on the Browns starting players who will take the field on Saturday.
The #Browns    starting lineup on Saturday. pic.twitter.com/DbMRaERZyw

— ❄️☃️🎄Raechelle🎄☃️❄️ (@RedHead013013) December 16, 2021
Calling all COVID negative people, you could be put into action on Saturday.
If you're reading this and have not tested positive for Covid, you may be playing for the #Browns on Saturday. Act accordingly.

— Charles Robinson (@CharlesRobinson) December 16, 2021
#Browns should lower beer prices at the stadium Saturday to help fans get through the game.

— Artist Formerly Known As Whoopty-Hell (@FanoftheLand13) December 16, 2021
Could more beer make this better?
That remains to be seen, but one fan is lobbying for lower beer prices at the stadium on Saturday.
Trying To Find A Bright Side
There are also desperate attempts to find a bright side in this situation.
Here is one that is overly optimistic.
Hey #Browns fans, look on the bright side. We get a win and we have 11 really rested starters coming back against the #Packers.

— Mark Haydu (@haydu_mark) December 16, 2021
One person argues that even with half of the offensive starting lineup, this Browns team on Saturday will be better than some teams during those painful losing years.
That is definitely a glass half-full outlook.
I would watch the #Browns if they fielded a team made up of Twitter followers. At times in the past, it kind of felt like that. The truth of this all is that even with only half the starting offensive group, this team is still leaps and bounds better than previous years. https://t.co/wj0C1zcKtZ

— Vintage Browns (@VintageBrowns) December 16, 2021
Factory Of Sadness
Remember last season when the Factory of Sadness officially closed because the Browns were winning?
Weeks like this have fans referencing the Browns once again as the Factory of Sadness.
Hopefully, the official Factory of Sadness does not open in response to all of this bad news.
Being a #Browns fan is nothing but pain, especially after anything good…….. #FactoryOfSadness

— David Hamen (@thetrainerdave) December 14, 2021
Dear God, I know the Browns are the Factory of Sadness, but at least give them a chance to get somewhere. https://t.co/cnYbrY2gzW

— Schlasser (@UrinatingTree) December 16, 2021
Sounds like they've gone from being the Factory of Sadness to the Factory of Sickness.🤒 https://t.co/mdgwsWZq5N

— William Brennan (@billbrennan1984) December 16, 2021
As of now, the NFL has not announced any plans to move the Browns Saturday afternoon game.
This situation is a fluid one, and the concern is that finding out multiple players tested positive after Thursday's practice means there will be more bad news coming on Friday morning.
Maybe it is time to resurrect commentator Al Michaels' iconic quote while covering the 1980 USA Olympic Hockey team.
Forty years ago, this Saturday:
"DO.
YOU.
BELIEVE.
IN.
MIRACLES?"

* Al Michaels on @HalftimeReport
today.

(h/t @jonnajarian)pic.twitter.com/qWOXHnFoAE

— Carl Quintanilla (@carlquintanilla) February 20, 2020
As the USA national team was about to win an improbable game, Michaels said:
"Do you believe in miracles?"
A Browns miracle could be one (or more) of the following scenarios:
Move the Week 15 game from Saturday afternoon
Have no new COVID-19 test results on Friday/Saturday
Have asymptomatic vaccinated players pass through the new protocols before kickoff.
Let's hope there is good news of some sort on Friday.