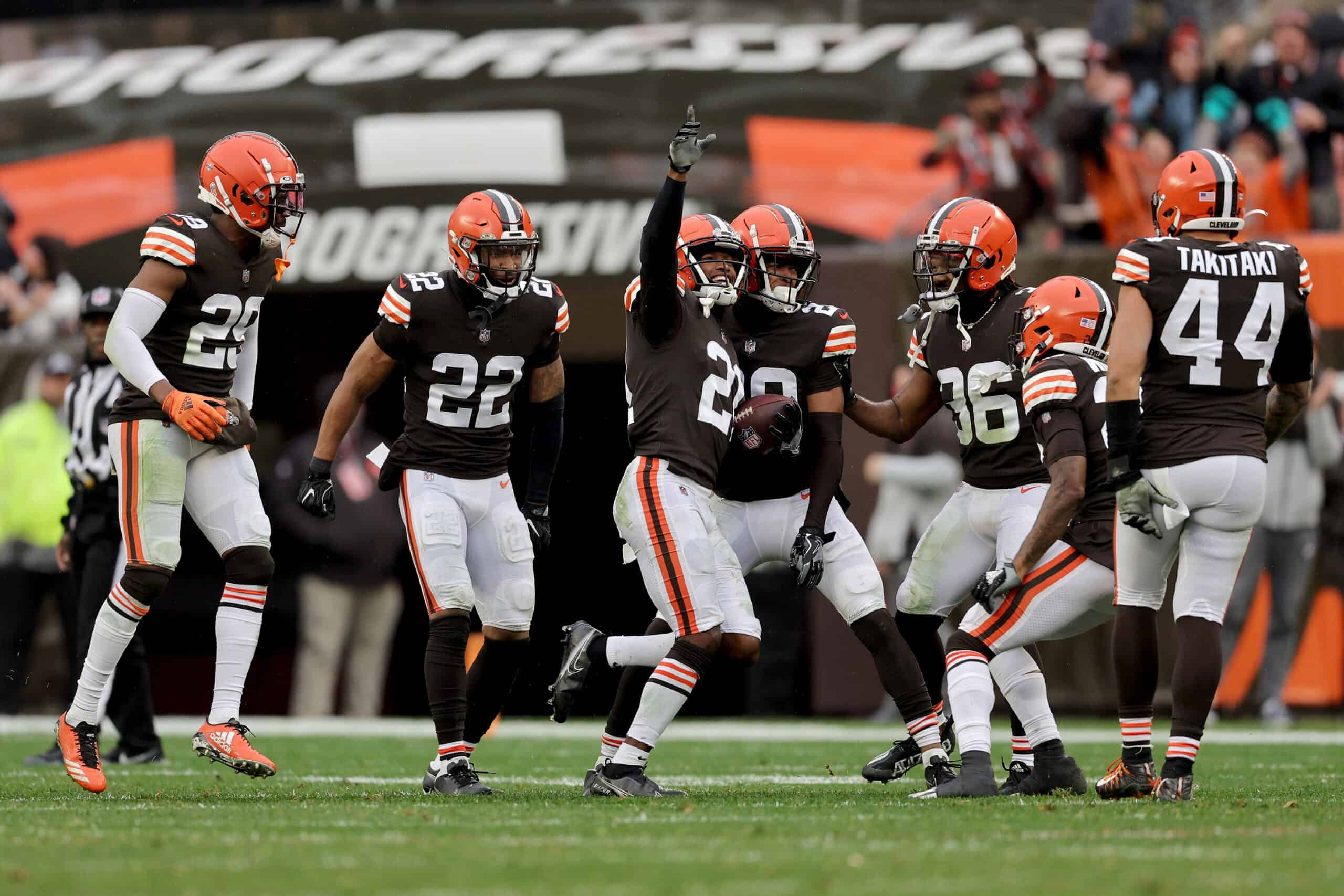 It was not pretty, but a win is still a win.
The Cleveland Browns improved their record to 6-5 on the season with a squeaker over the winless Lions by a score of 13-10.
There were plenty of social media reactions as action unfolded and after the game.
Here are some of the notable reactions.
Browns Win!
There were a variety of reactions by people expecting this game to be more lopsided.
Browns fans have a lot of perspective; they lived through 1-31 after all.
Got the WIN!! That's all that matters. Look how the rest of the AFC North had played against the Lions. They are a motivated physical team. Big game next week against the Ravens! One game at a time!! #Browns

— David Murphy (@D__Murphy) November 22, 2021
#Browns it's a W. Get rested up guys. @Flash_Garrett @God_Son80

— Jay Young (@JayVader5) November 21, 2021
Remember how shitty your dinner was after the #browns lost last week. A win is a win. Stop being miserable and enjoy it. 😀🤣

— Dukies&Brownies😈🐶 (@BrowniesDukies) November 21, 2021
Myles Garrett, obviously relieved to get the W, tweeted his reaction.
#Browns DE Myles Garrett said wins always fix everything

— Nate Ulrich (@ByNateUlrich) November 21, 2021
Nick Chubb
Chubb was back after contracting COVID-19 and was in fine form.
Nick Chubb is about to beat COVID and the Lions in the same week. Built different. #Browns pic.twitter.com/r6Kshi4yDa

— Odell Beckham Sr. (@JohnHillbery) November 21, 2021
Many wanted to see more of Chubb who had 22 carries for 130 yards and 2 receptions for 14 yards and 1 receiving touchdown.
A lot of stress today could have been avoided if @NickChubb21 had about 15 more carries… #browns @DreKnott @Jake_Trotter @MaryKayCabot @Reflog_18

— charlie #D4L # BBN 🗯 (@CSB087) November 21, 2021
When you win a game in the NFL with a blocked FG, missed XP, and a QB with 2 picks and a rating under 60…you count your blessings and thank the lord it was the Lions and you have Nick Chubb #Browns

— Critically Honest #D4L (@JohnMatye) November 21, 2021
We might not all see eye to eye on how to feel after this #Browns win (believe me, I've seen the mentions lol)

The one thing we can ALL agree on as Browns fans.. Nick Chubb is a freaking Superhero playing RB for us pic.twitter.com/pjFdGOfwh3

— Nick Paulus (@CLE_Paulus) November 21, 2021
That was possibly the ugliest win I've ever seen but a W is a W #Browns pic.twitter.com/VoBWQzhqoY

— Dawgs of War Podcast (@DoWPodcast) November 21, 2021
Myles Garrett was also very happy to have Chubb back.
#Browns Myles Garrett: "Everybody was chanting Chubb's name at the end. Definitely cheering for my guy."

— Camryn Justice (@camijustice) November 21, 2021
Jarvis Landry
It took way too long this season for us to see Jarvis Landry score his first touchdown of the season.
Landry has had so many ups and downs both physically and mentally.
Typical of the season he is having, he fought hard but ultimately reinjured the knee that caused him to miss time earlier in the season.
Much like Chubb, this team is better when Landry is on the field.
Whether he is blocking, catching, running, or throwing the ball, his presence is known.
Fans appreciated his hard work and tough play against the Lions.
Jarvis Landry touchdown alert! #Browns

— Matty B (@mattthew_jordan) November 21, 2021
@God_Son80 is out there blocking his ass off with a bum knee. Love, love, love him! #Browns

— Holly (@lovethebrowns1) November 21, 2021
Victory Monday awaits
This team just needs to handle the noise and concentrate on winning games.
It does not matter how they get it done.
Today was Nick Chubb's day to carry the team.
There are a million different opinions on Baker Mayfield which we will hear about throughout the national media outlets all week long.
Whatever is going on with Mayfield physically and emotionally needs to be addressed at Berea ASAP.
The Ravens await next Sunday night in Week 12, and this team needs to be as physically and mentally prepared as possible to have a chance at beating them.