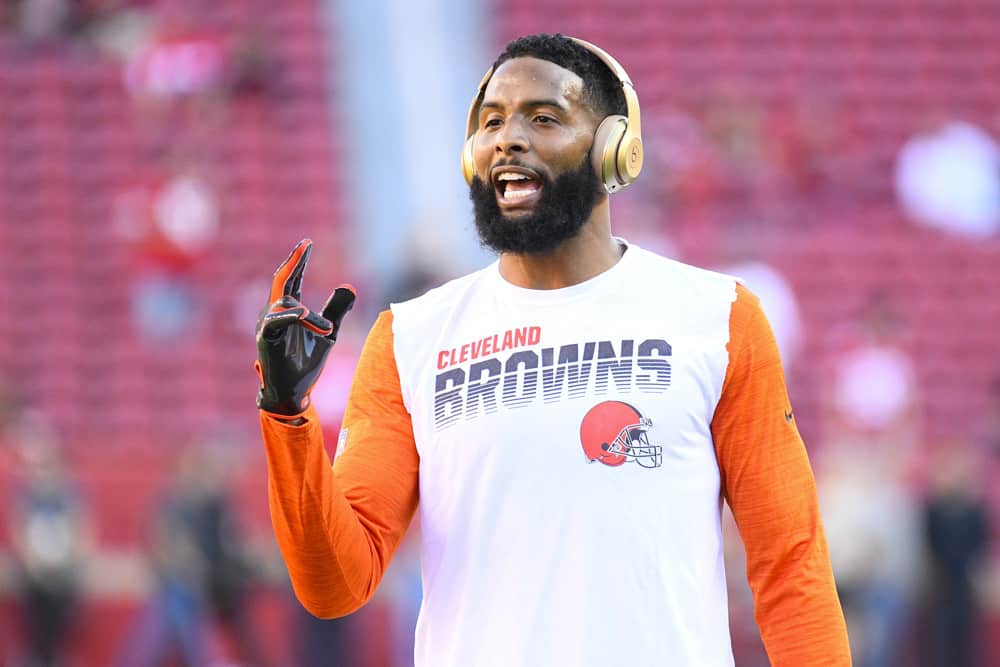 Cleveland Browns WR Odell Beckham Jr. makes a surprise cameo appearance in Drake's newest video for the song "Laugh Now Cry Later".
Highlights
This video gives us a little bit of everything.
We have sports (more on that later), awesome cars, and jet skis with the backdrop being the Nike Headquarters Store in Oregon.
The Nike store looks like the adult version of the kids' toy store FAO Schwarz.
Now for the sports part:
OBJ is the QB, and Drake is the receiver reenacting one of OBJ's finest moments.
That is the infamous one-handed laid out catch he made as a Giant (vs. the Dallas Cowboys).
Bromance
It is not surprising that OBJ makes a cameo in this video.
Not only because of the sports theme and Nike presence, but also OBJ and Drake have been friends for years.
Drake visited OBJ in the hospital following his 2017 injury.
OBJ said this about their friendship:
"It's somebody whose mindset is the same as yours and they want nothing but success. They want to be the best. We just click on a level like that."
They even lived together in 2016.
OBJ made himself at home and spent a lot of time working out while living at Drake's house.
Off-season with @OBJ_3…

Working out with a tennis ball at @Drake's house. 🎾

Casual. pic.twitter.com/Iokl6qS8md

— NFL UK (@NFLUK) April 5, 2016
Other Cameos
Marshawn Lynch tackles Drake in a hilarious scene from the video.
And Drake shoots hoops with Kevin Durant also.
It is unclear when the video was shot but most likely pre-pandemic and certainly before Durant tested positive for COVID-19 in March.
Watching Drake not take his athletic skills too seriously against his very athletic friends and that fantastical shopping spree through Nike Headquarters is exactly what the world needs right now.
As for Drake's pal OBJ, he is hard at work at Browns training camp, preparing for the 2020 regular season scheduled to begin September 13 at Baltimore against the Ravens.