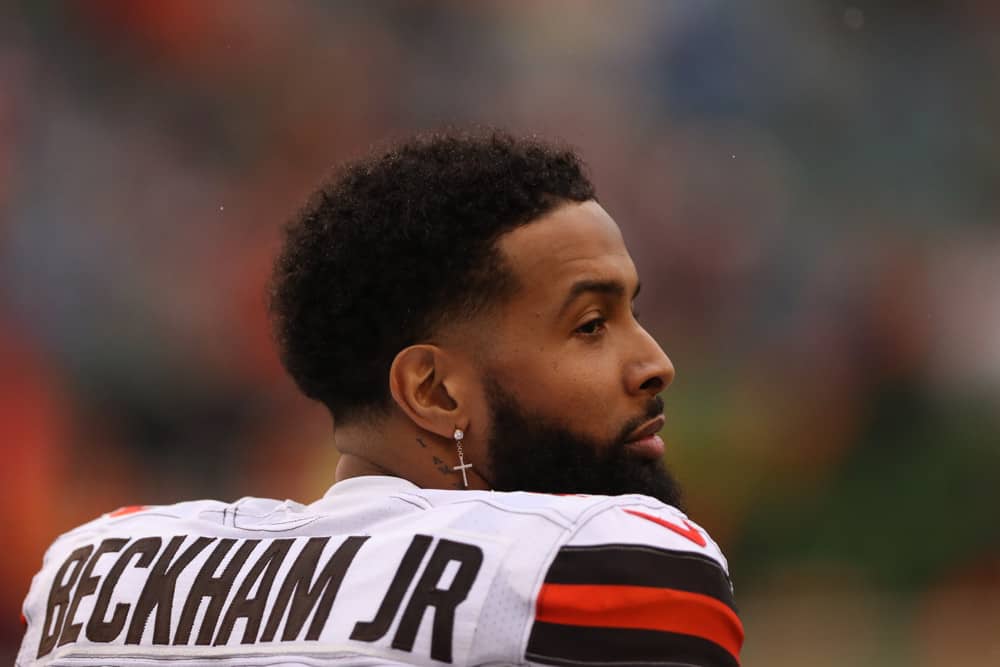 It seems like Cleveland Browns fans have gotten nothing but bad news over the past week.
The injury bug has officially bitten the Browns, with a number of guys going down to injury.
If you're scoring at home, here are the #Browns training camp injuries through 9 practices:

RB Nick Chubb (Concussion)
LB Mack Wilson (Knee)
DT Larry Ogunjobi (Groin)
TE David Njoku (Wrist)
C JC Tretter (Knee)
CB Kevin Johnson (Lacerated Liver)
S Grant Delpit (Achilles)

Yikes

— John Sabol (@John_Sabol) August 24, 2020
One guy that HAS stayed on the field, however, is receiver Odell Beckham Jr. in a video call with local reporters on Tuesday, Beckham Jr. shared some of the excitement he is feeling ahead of this next season.
"I'm definitely feeling a lot better than last year. Really had a great offseason as far as preparation and work. Just thankful to be able to be back out there and practice and do the things that I love. Most importantly, just taking it one day at a time, finding a way to attack and win each day and just be 1-0."
Beckham Bouncing Back
It's a great sign that Odell is so open about his optimism surrounding the 2020 season.
Even though he eclipsed 1000 yards receiving in 2019, it never felt like he truly clicked with the rest of the offense.
Part of the problem came in the red zone, as Beckham had just one touchdown catch from inside the opponent's 20-yard line.
Odell shouldn't get a free pass on that, but much of those failures can be attributed to the offense of Freddie Kitchens.
Plus, we now know OBJ spent much of the season battling through a core muscle injury.
That can make things a bit tough in the red zone when the physicality ramps up.
With a new offense and an offseason to recover, the Browns are hoping Odell can be more of a threat when the offense is deep in enemy territory.
Baker Mayfield to Odell Beckham Jr (via Cleveland #Browns) pic.twitter.com/kPP6xFYrIc

— BrownsWave \: (@BrownsByBrad) August 25, 2020
Positive Attitude
As cliché as it may sound, it's important for Beckham Jr. to carry a positive attitude throughout the season.
This is a young Browns team that needs veteran leadership both on and off the field.
Last season wasn't exactly a clean slate for Beckham Jr. in either department.
He has a chance to begin fresh this year, starting right now in training camp.
It's early, but so far so good for OBJ.
There are no reports of him being unhappy or not showing up to camp.
There are no quotes being taken the wrong way.
In fact, when we do hear from OBJ, it's nothing but optimism and excitement.
#Browns WR Odell Beckham Jr. feels Kevin Stefanski's offense will give him plenty of opportunity for big, explosive plays "I'm very excited about what we have in front of us"

— Daryl Ruiter (@RuiterWrongFAN) August 25, 2020
As bad as 2020 has been, it's been great for Beckham Jr.'s focus on the Browns.