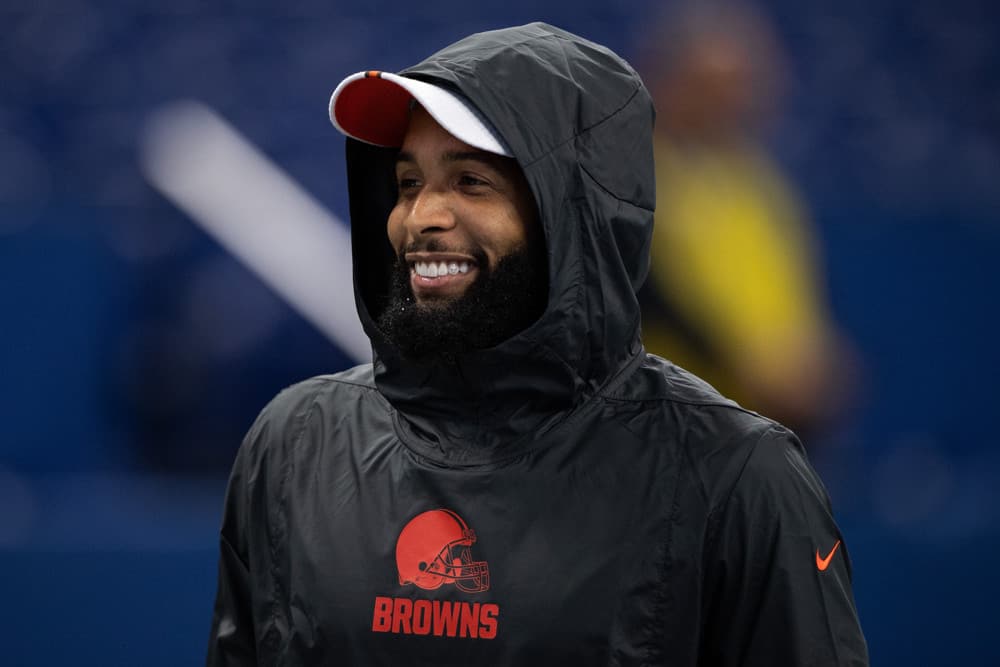 I'm not sure why we have been given this glorious peak into Cleveland Browns WR Odell Beckham Jr.'s sneaker collection, but thanks to Instagram we have it.
Odell's sneaker closet is a whole store 😂 @obj pic.twitter.com/ZSqfAAAirp

— B/R Kicks (@brkicks) July 31, 2020
Closet is an interesting word choice since it really looks like he runs a sneaker store out of his house.
And though we are focused on the sneakers, check out how his clothes are hung on racks like a department store.
Anyway, there are more pairs of sneakers in there than I can count besides the ones that are piled up outside the illuminated closet.
This trip to sneaker heaven does have a purpose besides making us green with envy.
OBJ is planning to donate some of his sneakers in the near future.
It is unclear what charity is about to receive this beneficial windfall.
In other good news, the Browns announced they will be live streaming OBJ and the boys from training camp beginning August 14.
Join us every day of #BrownsCamp with Browns Live: Training Camp starting Aug. 14th! 🙌

Our daily live stream will bring you closer to camp than ever before with our hosts @JoshCribbs16 + @NathanZegura AND exclusive promotions and giveaways!

Details: https://t.co/0MGED29tKG pic.twitter.com/pquwbFrUVh

— Cleveland Browns (@Browns) July 30, 2020
Perhaps you will even spot OBJ sporting a pair of the sneakers from his closet.