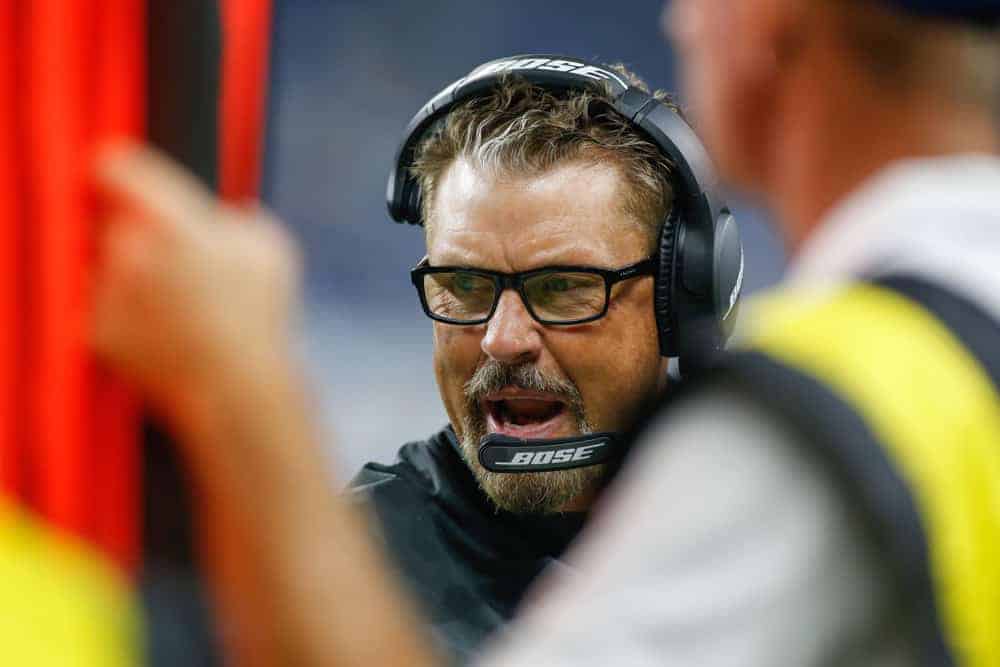 Friday, Gregg Williams fired back at Odell Beckham Jr in relation to Beckham's comments that he coaches "dirty hits and cheap shots."
Williams attempted to minimize the effect of those comments with humor and conviction that he does not engage in those coaching tactics.
"Odell who?" Williams said, before laughing. "That was a joke. That was [Jerry Jones]. I just found out about it. We've got several players that have already come out and have mentioned things about that — we don't do that."
"I've never done that anywhere I've been. We don't do anything to hurt the team. It's the No. 1 primary thing. You're committing penalties [and] you're doing that type of stuff?
"We just don't do it. You guys are cooperating and giving him attention. Just don't give him attention."
Gregg Williams responds to Odell Beckham's comments: pic.twitter.com/3UuELtCLXN

— SNY (@SNYtv) September 13, 2019
However, Williams wasn't done when he was asked further about Beckham being one of the most dynamic playmakers in the league.
He clearly became agitated and even attacked Beckham's credentials as a player.
"That's your opinion?" Williams interrupted. "What is [the New York Giants'] opinion? What did the Giants do? So that's not a question for me."
Williams also says that he doesn't take offense to a player attacking his reputation as a coach.
"You believe what you believe," Williams said. "But people know. People that know me know me. I don't have to defend that. … I coach certain ways. This is what we do. I don't let that get into my head."
"It's not professional flag football. We attack."
Williams also became agitated when asked about his role in the Bounty Gate Scandal when he was coaching the Saints defense that resulted in a year-long suspension.
"Was that right or wrong?" Williams said. "Again, I don't want to talk about that. Do you want to talk about Cleveland? NEXT!"
Some Jet's players have enjoyed their first season playing for Williams and have come to his defense.
"I definitely wouldn't call Gregg a dirty guy … I love playing for him," said defensive lineman Leonard Williams. "It's just a really aggressive mindset. And that's the type of mindset you should have as a defensive guy. I wouldn't call it dirty at all."
Williams is known for a having a great defensive mind in NFL circles, but attacking Beckham's credentials as a skill player was a curious approach.
Beckham could make Williams pay in a very big way on Monday night.