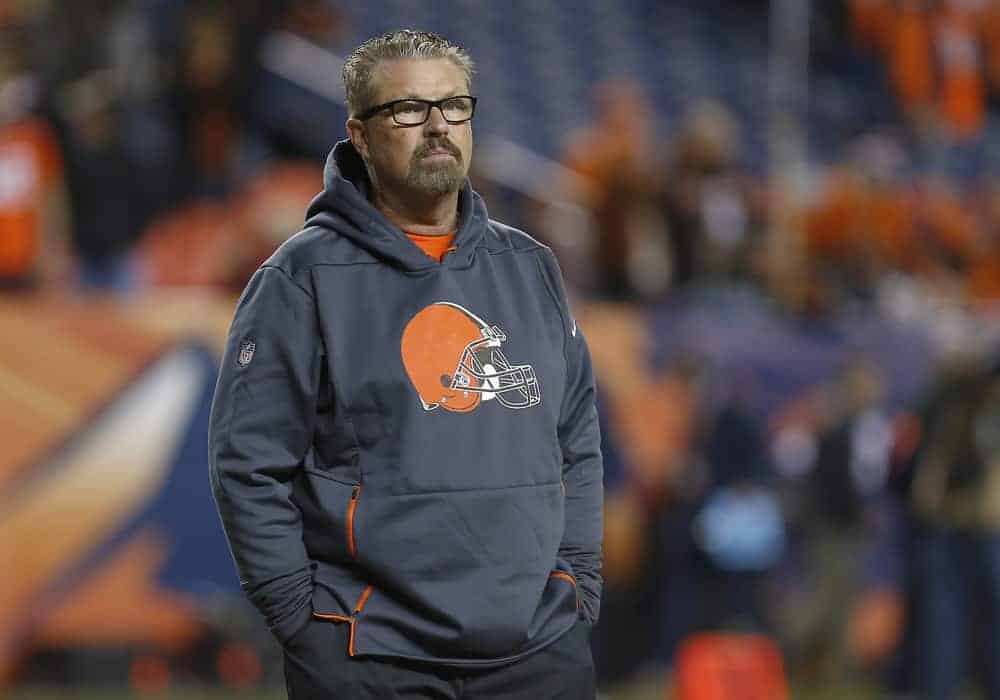 Browns wide receiver Odell Beckham Jr had some interesting insights on former Browns interim coach Gregg Williams today.
Speaking to reporters today, Beckham said Williams ordered players to "take him out" of a 2017 preseason game."
Beckham injured his ankle in the 2017 preseason game that he is referring to in which the defense was coached by Williams.
Beckham also said that the ankle injury was to blame for his later quad injury that season in which he blames Williams according to Browns beat writer Mary Kay Cabot.
He blamed Williams for the hit, saying "in preseason, nobody in the NFL is really out to do stuff like that."
Here is the hit that Beckham is referring to:
The low hit on Odell Beckham from second-year DB Briean Boddy-Calhoun. pic.twitter.com/mCwsrYF59d

— Dion Caputi (@nfldraftupdate) August 22, 2017
"Just gotta watch out for the cheap shots and the dirty hits and all of the things that he likes to teach," Beckham said.
"If I were a coach, I would never teach what he teaches," Odell said at practice on Thursday. "But, that's just him and what he does."
#Browns Odell Beckham says that dirty hit coached by Gregg Williams changed his life forever pic.twitter.com/CIrWLDQN8f

— Mary Kay Cabot (@MaryKayCabot) September 12, 2019
Odell also said the proof is that he has spoken to current players who played under Williams that confirmed the orders.
So far we have not heard from Williams in his response, but I would guess that will come soon enough.