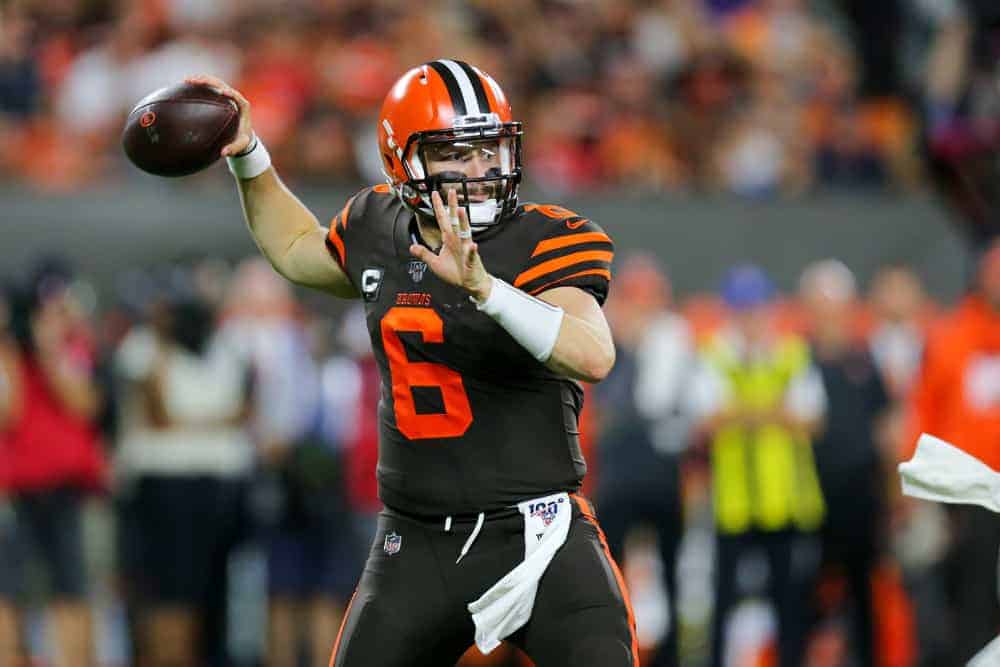 Browns quarterback Baker Mayfield is still working on becoming a franchise quarterback in the NFL.
But, his legacy at Oklahoma is cemented.
Oklahoma announced that Mayfield will have a statue unveiled at the Oklahoma Spring Game on April 18th.
The ceremony will take place at the Gaylord Family Oklahoma Memorial Stadium before the game.
Coach Riley announces @bakermayfield's Heisman statue will be unveiled in the stadium at the Spring Game April 18.#HeismanU #OUDNA pic.twitter.com/SuNfSbXHz4

— Oklahoma Football (@OU_Football) March 9, 2020
"That will be a part of the game," Riley said. "Instead of a ceremony outside the stadium, why not include all 50, 60, 70,000 whatever is there, why not include all of them in that moment? It's going to be a pretty cool, historic moment for this program."
Oklahoma also has plans in the works to honor Kyler Murray, who also won the Heisman Trophy one year after Mayfield in a similar ceremony.
Mayfield was the starter for Oklahoma from 2015-2017 and won 3 Big 12 Championships
He won the Heisman Trophy in the 2017 season.
He threw for 4,627 yards while completing 70.5 percent of his passes.
He also threw for 43 touchdowns and 6 interceptions.
He led Oklahoma to the Rose Bowl where they were defeated by Nick Chubb's Georgia Bulldogs.
The Browns surprised many experts when they selected Mayfield with the No. 1 overall pick in the 2018 draft.
Many thought that they would choose USC's Sam Darnold or Wyoming's Josh Allen with the pick.