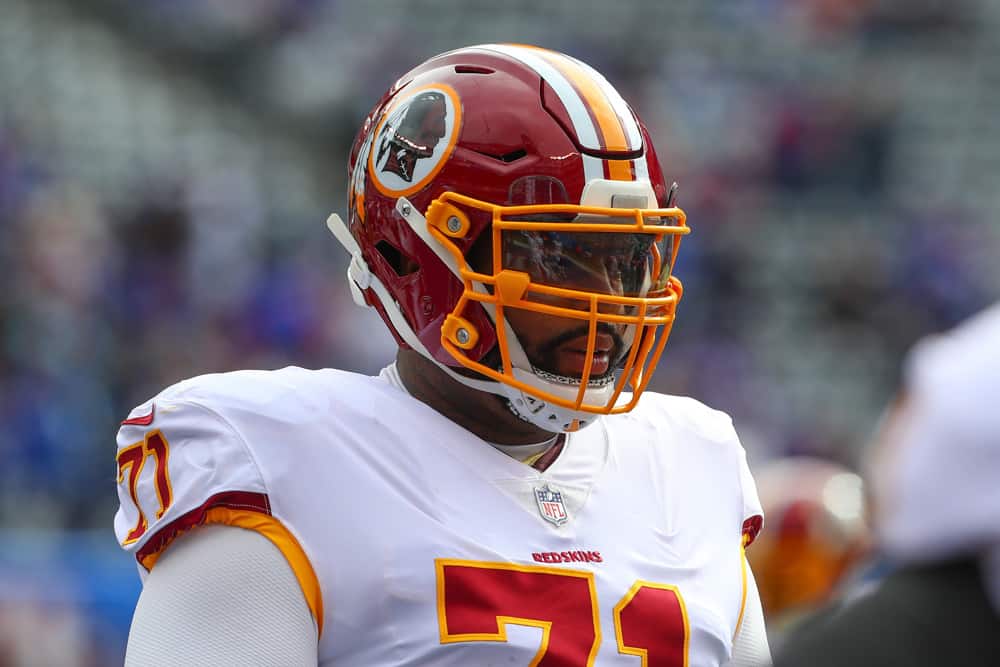 Washington Redskins tackle Trent Williams recently demanded to be traded along with a new contract.
Trent Williams' agent, Vincent Taylor, was given permission today to try to facilitate a trade. https://t.co/QZ4Fnbevzi

— Adam Schefter (@AdamSchefter) March 5, 2020
Apparently, that new contract should include a big payday, according to a report.
Williams is said to be seeking an average annual salary of at least $20 million, according to ESPN's John Keim.
Absolutely ridiculous !! #Browns #Redskins' Trent Williams seeking $20M per year on contract with new team, per report https://t.co/WU1NUR4sJY via @CBSSports

— BakersBrownies (@Brownsnuggets) March 9, 2020
Including the Cleveland Browns, many other teams have expressed interest in Williams since it went public about his trade demands.
These teams included the Texans, Cardinals, and Jets.
But, at the reported $20 million per season for his services, many of these teams may want to think twice.
Philadelphia Eagles tackle Lane Johnson is currently the highest-paid per-year tackle in the league at $18 million per year.
This is followed by the Giants Nate Solder and Raiders Trent Brown who have salaries above $15 million per season.
Williams certainly looks to be trying to cash in on his big resume of being a former All-Pro.
Despite him missing the entire 2019 season, he's still widely regarded as the one of the top in his position when he is healthy.
But, the question still remains on what kind of shape he has kept himself in after missing an entire season.
He recently posted this video of himself showing that he's ready to play.
Washington OT Trent Williams has been given permission to seek a trade through his agent Vincent Taylor, as @diannaESPN has reported. Here is video of Williams working out this week. pic.twitter.com/FwAeT5ELMO

— Adam Schefter (@AdamSchefter) March 5, 2020