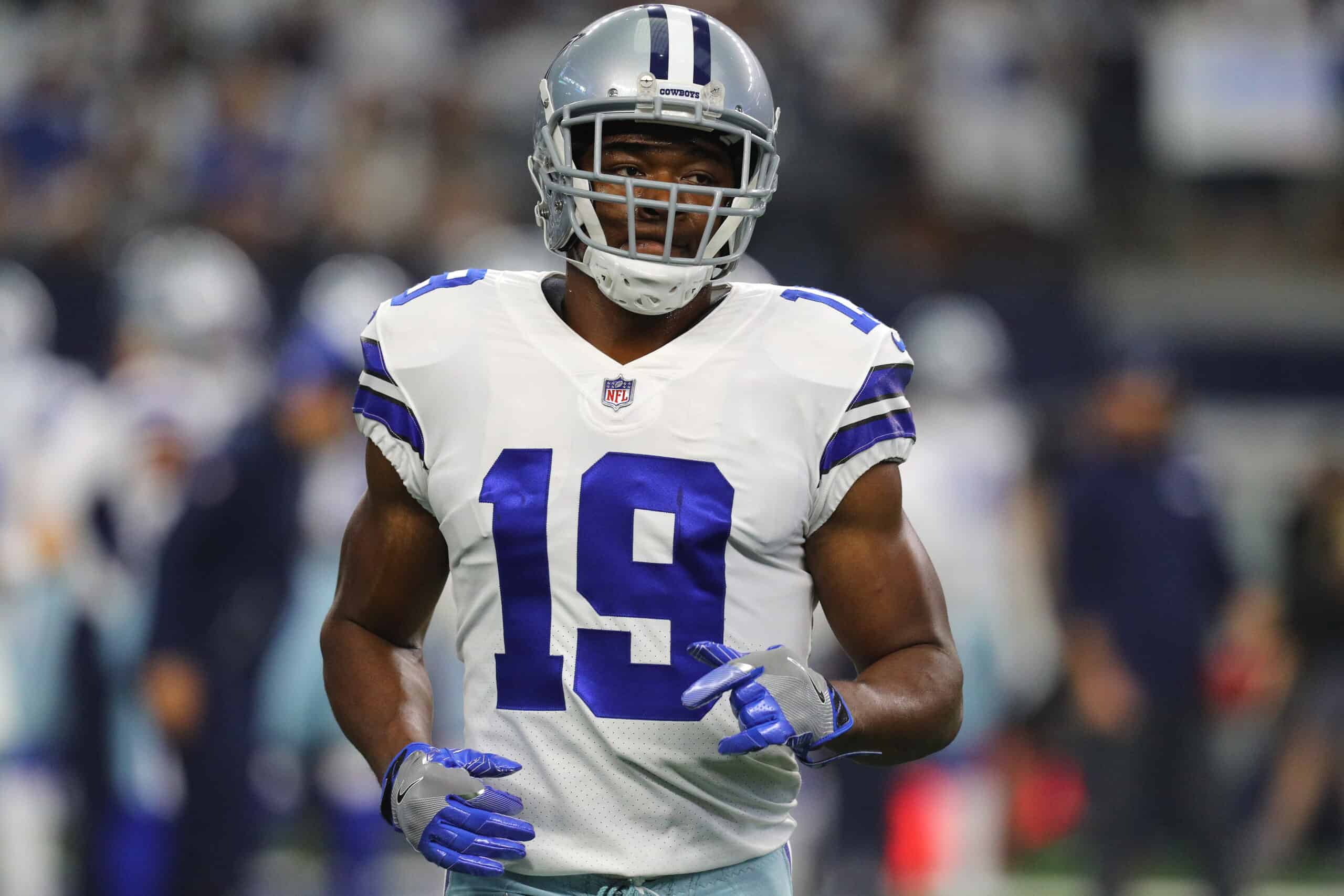 The Cleveland Browns reportedly have a new wide receiver.
In a Saturday afternoon trade with the Dallas Cowboys, the Browns acquired Amari Cooper.
Browns acquire WR Amari Cooper from the Cowboys. (via @RapSheet) pic.twitter.com/s6GZWDwtiW

— NFL (@NFL) March 12, 2022
Cooper, 27, has been the established WR1 for the Cowboys for years, but the Cowboys are salary cap challenged.
Thank you, Amari Cooper.

292 receptions
3,893 yards
27 touchdowns
4 great seasons #CowboysNation loves you, and we will miss you. pic.twitter.com/hNpLXQkSJN

— 𝙏𝙧𝙤𝙮✭ (@DakZekeLamb) March 12, 2022
He is entering the third year of his five-year $100 million contract.
Terms of the trade are very amenable to the Browns also.
The Browns send a fifth and sixth-round draft pick to Dallas in exchange for Cooper and a sixth-round pick.
It's a 5th rounder going to Dallas and the two teams are swapping 6 rounders. https://t.co/LUfAijXZB8

— Ian Rapoport (@RapSheet) March 12, 2022
What Cooper Brings
He is a disciplined and consistent route runner.
Cooper is a legitimate deep threat.
This Dak Prescott touchdown throw to Amari Cooper against the Carolina Panthers had a completion probability of 16.8% according to NFL Next Gen Stats.

It was Dak Prescott's most improbable completion since 2019.

(via Zebra Technologies) pic.twitter.com/OBGk75Gk8F

— RJ Ochoa (@rjochoa) October 6, 2021
He can act as a good mentor for the young receivers on the roster including Donovan Peoples-Jones, Demetric Felton, and Anthony Schwartz.
CeeDee Lamb talked openly about how Cooper helped him when he got to Dallas.
Lamb was pleading for the Cowboys to figure out a way to keep Cooper; that speaks to his character in the locker room and as a teammate.
Berry's 2022 Big Move
Every season since he has been general manager, Andrew Berry has made a big move.
The past two years those moves were done in free agency with Austin Hooper and John Johnson III.
The 2022 move helps the offense that desperately needs Cooper's talent.
What Does The Cooper Trade Mean For Jarvis Landry?
That is a good question, and we do not yet know the answer to it.
So many have speculated that Jarvis Landry would not be on the 2022 roster.
Bringing in a receiver of Cooper's caliber would indicate that Landry will not be with the Browns this season.
One would thinks this confirms the obvious about Jarvis Landry's football future, but stranger things have happened I guess.

— Zac Jackson (@AkronJackson) March 12, 2022
Conclusion
This is a win-win trade.
The Cowboys needed to get financially more settled, and the Browns have the money and the need.
These types of transactions should make Browns happy that Berry is at the helm.
Welcome to Cleveland Amari Cooper!