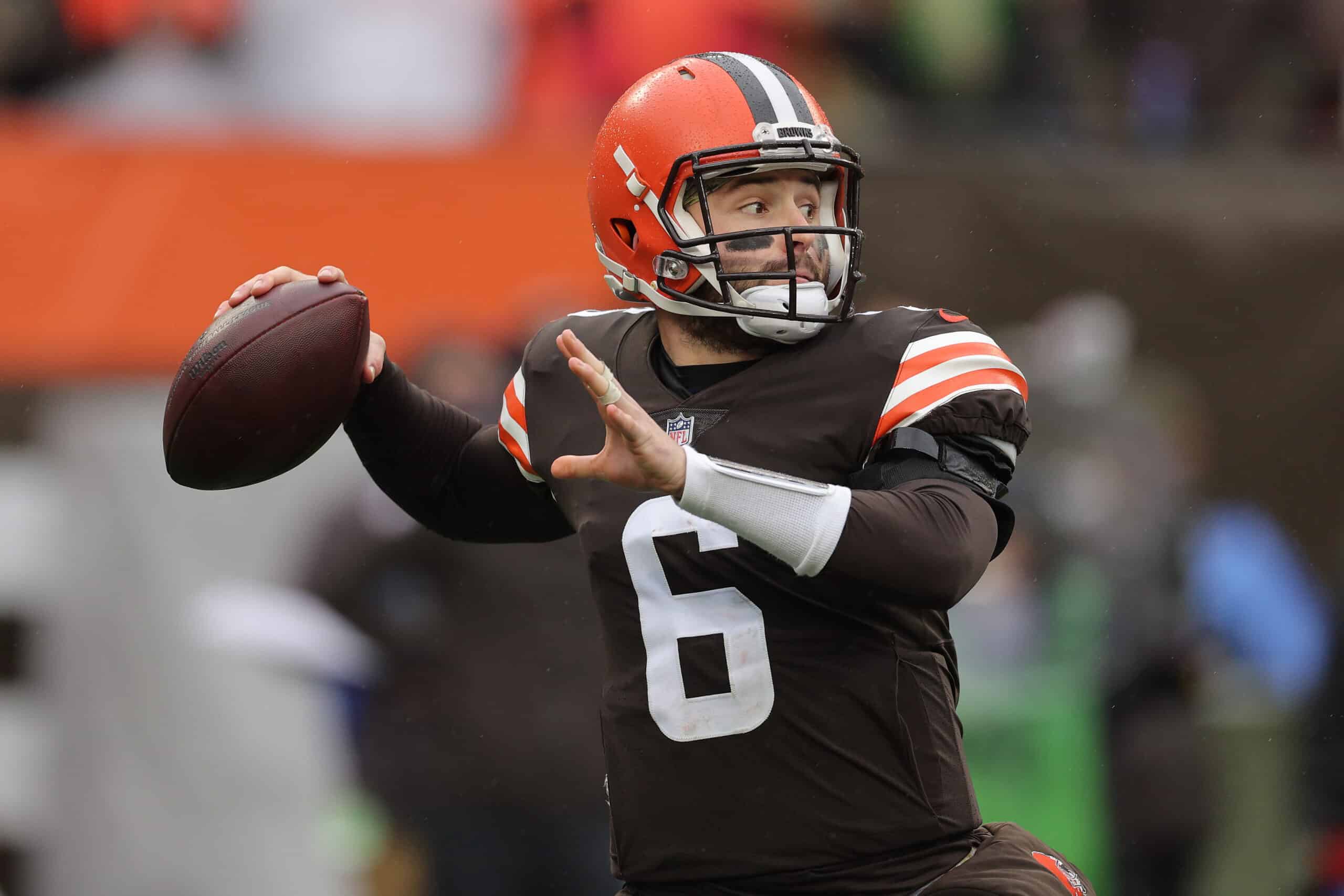 This past Monday, more than 20 Browns were on the Covid inactive list.  However, Cleveland still nearly upended the visiting Raiders.
On Friday, the team travels to Green Bay for a Christmas Day tilt against the Packers.
Throughout the week, the Browns have had a number of players come off the restricted list.  Head coach Kevin Stefanski was also cleared.
However, it was announced on Thursday that J.C. Tretter was placed on the list.
After experiencing mild cold-like symptoms this morning, I chose to test at our facility and unfortunately, I am positive for COVID-19. I encourage all NFL players to take every precaution available to them to protect themselves, their families and their teammates from this virus

— JC Tretter (@JCTretter) December 23, 2021
Stefanski Expects Mayfield to Return
In order to compete against a team the caliber of Green Bay, the Browns must be back to full strength (or as near as possible).
While third-string quarterback Nick Mullens performed admirably against Las Vegas, Cleveland hopes to have Baker Mayfield return for Saturday's game.
#Browns planning to start Baker Mayfield against #Packers https://t.co/MurpdImG1i via @923TheFan

— Daryl Ruiter (@RuiterWrongFAN) December 23, 2021
Mayfield has not been activated, but that seems to be only a matter of time according to Stefanski.
"If he's healthy as he's been and he's cleared and he's ready to go, then I anticipate him playing," Stefanski said Thursday.
In order to be cleared, however, Mayfield needs to test negative for the virus on Friday just to travel with the team.
Furthermore, Browns defensive end Myles Garrett was noticeably constrained in his movements during Monday night's game.
It was later revealed that he suffered a groin injury.
Stefanski commented on Garrett's condition as well on Thursday.
"I would say he's 50-50," Stefanski said. "He hasn't done anything all week, so we need to see how he progresses over the next few days here. He wants to play very badly."
Even if Mayfield returns, the odds are stacked against Cleveland.  The Packers are playing for a number one playoff seed and home-field advantage.
The Browns are 7-7 and resemble a MASH unit even at full strength.  If they hope to have a shot at a postseason berth, they will need to shock the world on Saturday.