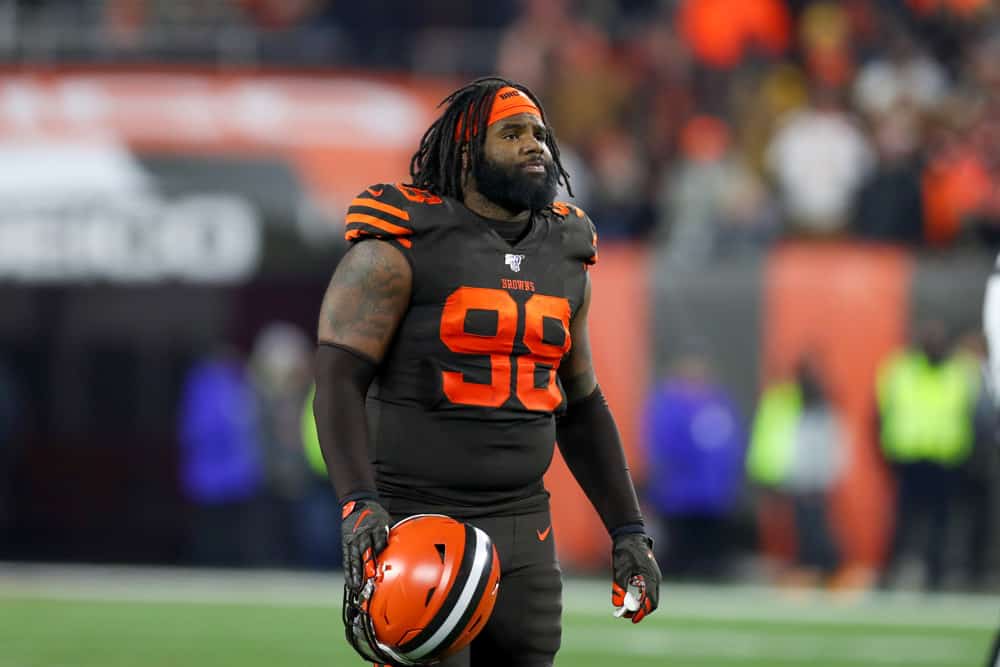 Mason Rudolph has had a rough couple of weeks.
Before Sunday's game against the Dolphins, fans were seen swinging a helmet of an image of him on a pinata.
In his last 6 quarters, he is only 31 for 60 with 5 interceptions and only 1 touchdown.
On Sunday, he was benched for Devlin Hodges in the 3rd quarter in their matchup against the Cincinnati Bengals.
Four interceptions, smashed in the head with a helmet, fined $50K, accused of a racial slur and now pulled against the 0-10 Bengals. It's going to be very difficult for Mason Rudolph to get over these past 10 days.

— Mark Kaboly (@MarkKaboly) November 24, 2019
The Browns and Steelers will meet next Sunday in the anticipated rematch between the 2 teams.
Brown's defensive tackle Sheldon Richardson did not hold back when asked about facing the Steelers and Mason Rudolph.
"I don't really care, bro," Richardson began. "I hope he plays.  Did you see him last game?"
Sheldon Richardson really hopes Mason Rudolph plays next week against the #Browns 😂😂 pic.twitter.com/NnxvpY7Yk5

— 92.3 The Fan (@923TheFan) November 24, 2019
If Rudolph starts next Sunday for the Steelers, Richardson as made it clear that he thinks the Brown's chances of extending their winning streak will increase.
Whether Rudolph will be on the field or not remains uncertain next Sunday, but if Rudolph does start, there certainly is a good chance that it could lead to some interesting extracurricular activities.