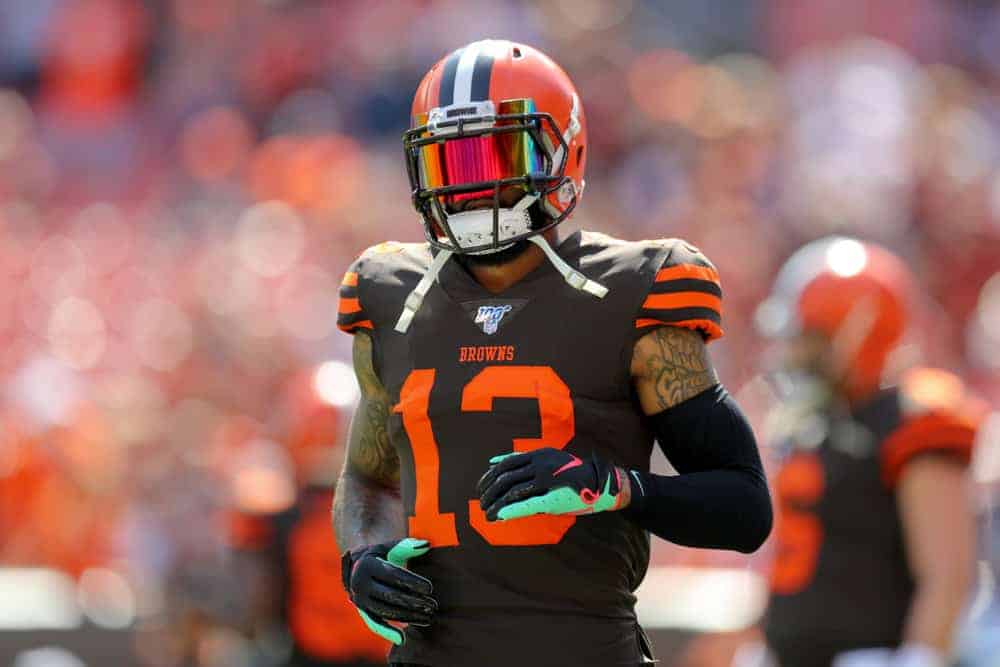 With the Brown's needing a win to keep in the playoff hunt, Odell Beckham Jr showed up before Sunday's game with a boost of his own.
FOX Sports showed a video of Odell Beckham Jr arriving at the stadium in a custom Brown's themed Rolls Royce.
😎 @obj showed up in a Rolls-Royce with his "catch" literally configured on the front 💸 pic.twitter.com/7QuyU7P3P6

— FOX Sports (@FOXSports) November 24, 2019
Beckham Jr purchased the custom vehicle from Dreamworks Motor Sports earlier in the year.
It has 26-inch rims and orange in color.
It features a custom OBJ figurine that features his famous one-handed catch he made in 2014 while a member of the New York Giants.
OBJ has been known to make headlines in the past for his actions when he wore a $350,000 watch during the Browns and Titans game earlier this year.