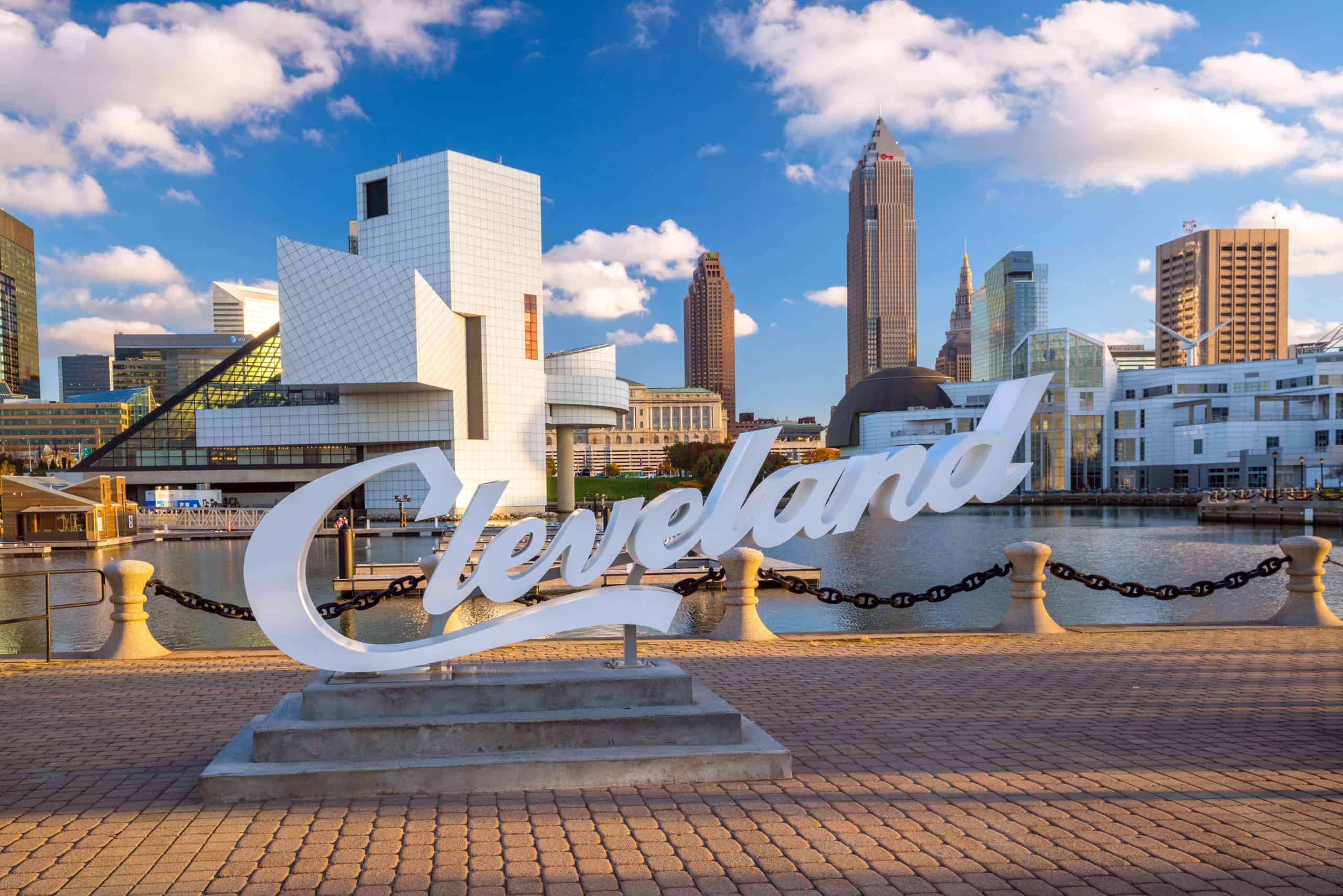 Nick Chubb earned himself a ton of respect Sunday afternoon in the waning seconds of the victory over the Houston Texans.
The running back broke free and had a clear path to the end zone, only to step out-of-bounds before scoring.
This was an unselfish move and also the proper one, as it allowed the Cleveland Browns to take a knee and secure the victory.
While fantasy football owners and bettors may have been enraged, Chubb made it clear he only cares about winning.
That is all fans have been asking for in terms of a face of the Browns franchise.
Chubb came back from an injury, didn't make any excuses, and put on a great performance.
Should he be the face of Cleveland sports?
Nick Chubb ripped off a 59-yard run and stopped at the 1-yard line 😲

(via @thecheckdown)pic.twitter.com/IK5Pbpyyi1

— SportsCenter (@SportsCenter) November 15, 2020
A Mural of Nick Chubb
LeBron James was the rare athlete to have a giant poster of himself up in downtown Cleveland during his time with the Cavaliers.
But let's have some fun and say the city wants to put up a mural of another athlete.
Or even several.
The only player on either the Indians or Cavs who could compete for such a claim is Francisco Lindor and he is just about out the door.
Baker Mayfield could become the face of the Browns if he leads the team to some playoff victories and finally looks like a true franchise quarterback.
For now, Chubb is the only legitimate option.
.@NickChubb21 is up for the FedEx Ground Player of the Week!

🗳 VOTE » https://t.co/bzJnJMy0L5 pic.twitter.com/ejpntlicHj

— Cleveland Browns (@Browns) November 16, 2020
He is an elite player at his position and, assuming the Browns given him a proper extension, will be here for the long-term.
Chubb is the exact type of player a lot of Browns fans love.
He is never a distraction and only produces on the field.
That was defined by his final play Sunday.
Chubb's Final Play a Huge Talking Point
Chubb could have easily walked into the end zone for his second touchdown Sunday and few would have blamed him.
Instead, he did the smart and unselfish thing and fans saw his true character.
If it came down to picking someone to personify Cleveland, this type of attitude stands out above the rest.
Let's not forget that he is also dominating on the field.
Chubb ran for 996 yards as a rookie, 1,494 yards in 2019, and is already at 461 in only five games this season.
And he got hurt early in one of those.
Chubb is already on pace to beat his career-high of eight touchdowns in a season and the duo of himself and Kareem Hunt is nearly unstoppable.
Kareem Hunt & Nick Chubb !!!

— Wood (@CALLME_WOOD) November 15, 2020
There have been a movement to devalue the running back position in recent years.
Yet there are those who push back against that and Chubb is one of the runners who is just too good to replace with lesser talent.
So why not put up a mural of Cleveland's favorite football star?
The only way to ruin this great situation is if the Browns front office gets into a dispute over money with Chubb.
That would be a shock given all the cap space and how well he has played since showing up as a rookie.