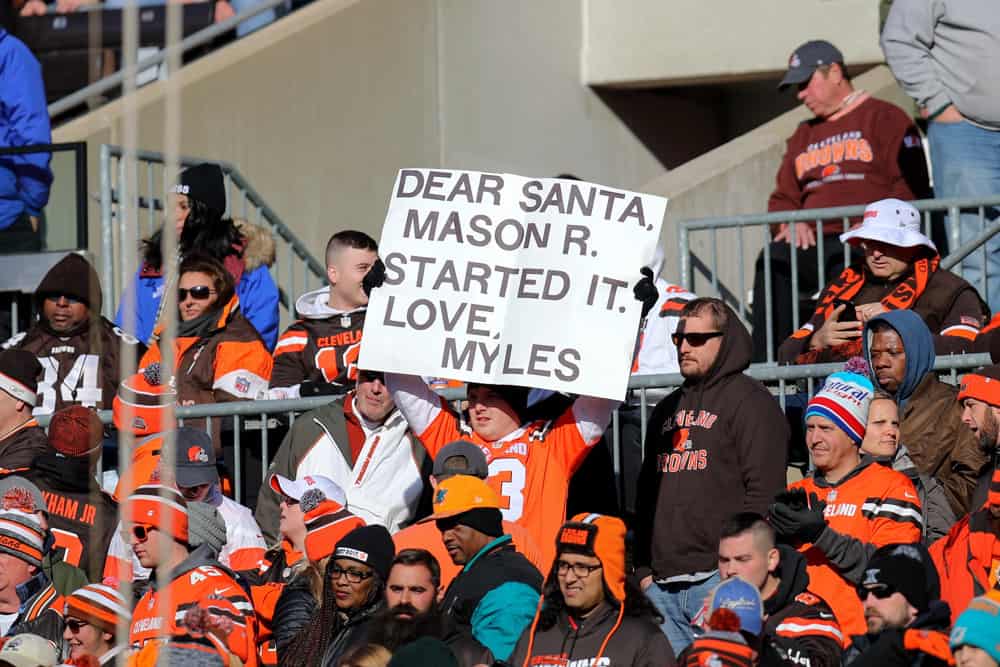 The Myles Garrett and Mason Rudolph brawl continues to impact the NFL.
It is being reported that the Steelers may not let Myles Garrett jerseys into the Stadium Sunday.
Andrew Fillipponi of 93.7 the Fan of Pittsburgh talked about the game on Sunday with Ross Tucker and Carrington Harrison.
"It's going to be like the Roman Colosseum," Fillipponi said, responding to Ross's question about the likely environment of Pittsburgh's home stadium. "I had a Heinz Field employee tell me… that he doesn't think he's going to let Myles Garrett jerseys into the stadium, [and] that there's already been a conversation among some of the security staff and people at the gates at the stadium who are on watch for anything that they think is going to create a disturbance inside the stadium.
"… Believe it or not, I guess a jersey with a guy's last name on it is enough to get you either booted or prohibited from the stadium."
The league has already taken preventative measures in stopping potential conflict, according to Fillipponi.
"I had somebody tell me that that's why they moved the game time," Fillipponi said, noting that the game to take its place in prime time was a battle out west. "You can't tell me that more eyes are going to be on Chiefs-Raiders [on] Sunday.
"The only reason they moved that [the Steelers-Browns] game to 1:00 is because they don't want liquored-up Steelers fans and Browns fans getting arrested."
Myles Garrett jerseys will not be the only thing that Pittsburgh fans and the league will have to worry about Sunday.
A Cleveland company has recently started selling "Pittsburgh started it" t-shirts.