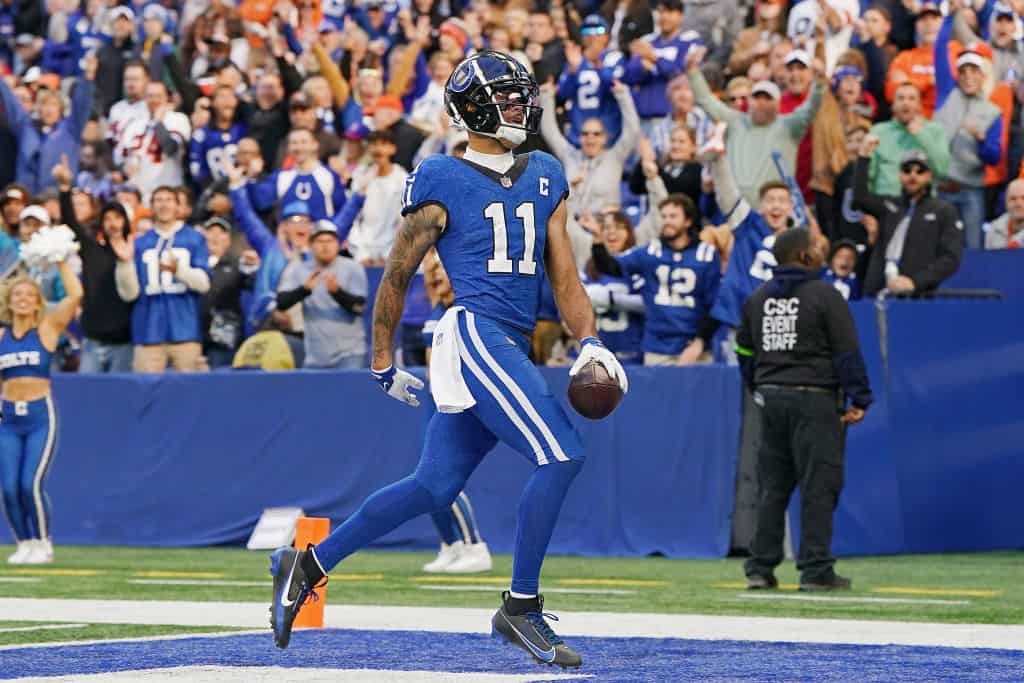 The Cleveland Browns victory in Week 7 over the Indianapolis Colts was narrow and hard-fought.
Things went down to the wire, and it took a last-minute touchdown drive, capped off by a one-yard run up the gut from Kareem Hunt on fourth down.
With just 15 seconds left in the game, the Colts were unable to get into field goal range, and the Browns escaped Indy with a 39-38 victory.
Tensions were high throughout the contest, which resulted in several Colts players being fined for penalties they accrued during the action (per Mary Kay Cabot on Twitter).
Vs. #Browns, #Colts DeForest Buckner was fined $16,391 for a hit on P.J. Walker in the 3rd quarter, and Michael Pittman $10,927 for unsportsmanlike conduct in the 4th quarter

— Mary Kay Cabot (@MaryKayCabot) October 28, 2023
Colts wide receiver Michael Pittman Jr. and defensive lineman DeForest Buckner are two of the latest victims to what has been one of the most fine-happy seasons in recent history.
Pittman received his fine due to an unsportsmanlike conduct penalty that occurred as he was celebrating his 75-yard touchdown reception midway through the fourth quarter.
During his celebration, Pittman looked over his shoulder as he was entering the end zone and threw two fingers in the air, which traditionally implies "peace-out" or "deuces."
Buckner's fine was the result of a personal foul penalty that occurred earlier in the game in the third quarter.
The penalty was because of a hit he made on Browns quarterback P.J. Walker, in which he made helmet-to-helmet contact with Walker.
The 2023 NFL season has already seen hundreds of players get fined for a variety of reasons, most of which are usually because of unsportsmanlike or personal foul penalties during game-play.
The penalties to Buckner and Pittman will merely add to the running tally.