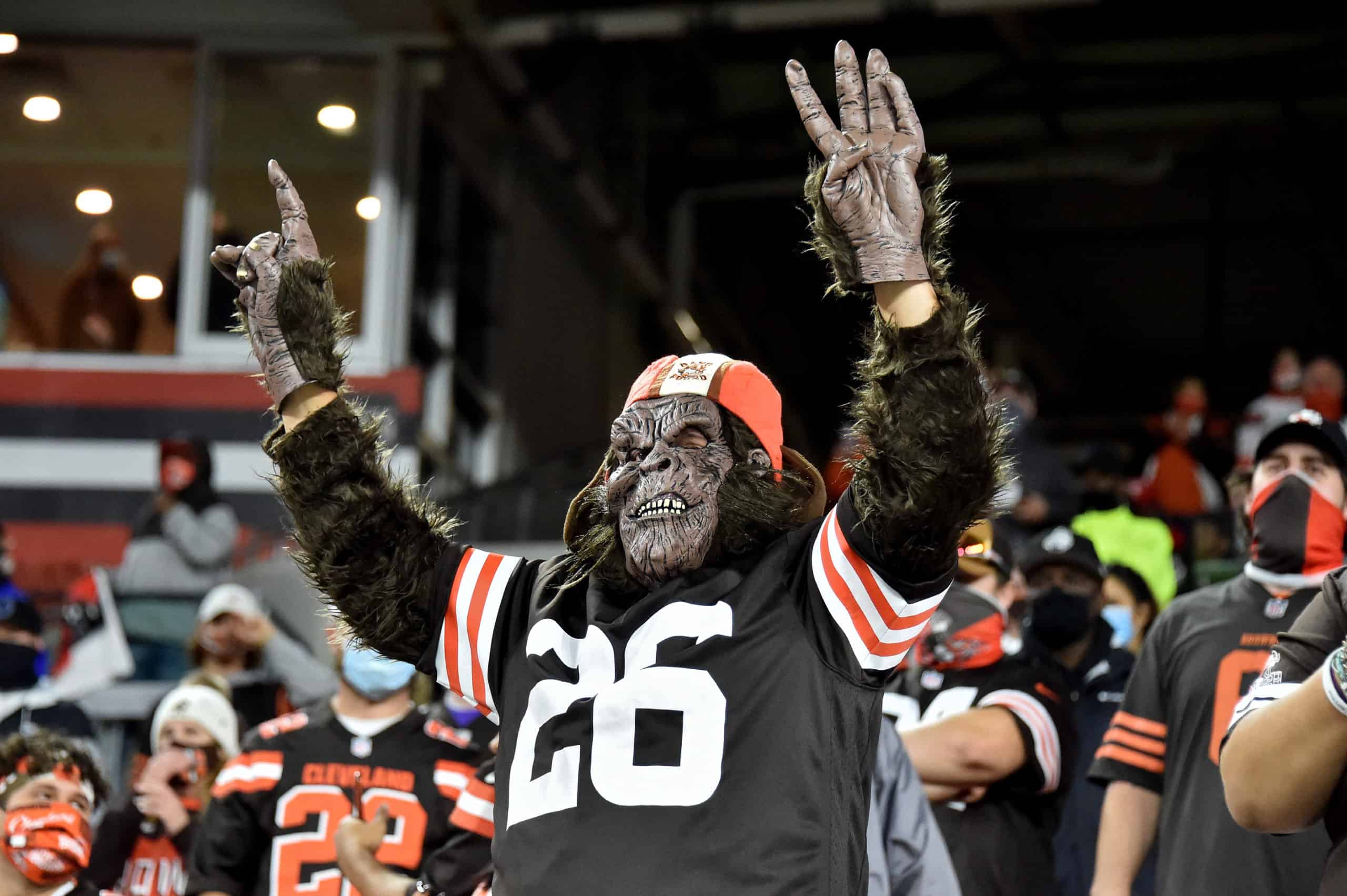 Just over 50 days separates Cleveland Browns fans from opening kickoff for their team.
Anticipation is high for the week 1 matchup in Kansas City with Patrick Mahomes and the Chiefs.
The summer isn't over yet, however, and the path to the regular season still needs travelled.
Something that was missed last year was the preseason.
While the exhibition games don't "count" necessarily, they do for guys battling for roster and depth chart positions.
Plus, it gives fans a small tease into the regular season.
With just three games to watch this year for each team, here are the two that Browns fans must have their eyes on.
Football is coming…

The #NFLPreseason on NFL Network! 🏈 pic.twitter.com/hud73y3EQH

— NFL Network (@nflnetwork) July 19, 2021
August 14th, Browns @ Jacksonville Jaguars
While the Jaguars are still far from Super Bowl contenders, they will be a team of interest this season.
First-year head coach Urban Meyer, who Ohio State Buckeye fans know all too well, is getting his first crack at leading an NFL team.
Some question whether he is built for the pro-level while others think he has a chance to flourish with a Florida-based football team once again.
Urban Meyer might have a more hilarious NFL run than Nick Saban.

— Andrew Hammond (@ahammFreePress) July 15, 2021
We gotta be like the youngest team in the NFL which makes the Urban Meyer hire make even more sense. Most of our starters are coming straight out of college or only 2-3 years removed. All on rookie contracts https://t.co/YZPBGUC6XL

— Big Belly Rude Boy (@FatDaddyDollaz) July 19, 2021
Meyer has a young roster to turnaround, starting with rookie quarterback and first overall pick Trevor Lawrence.
Meyer said Lawrence "wasn't ready yet" in terms of starting week one for the Jaguars come September.
Urban also said the former Clemson standout still has the summer to get ready for that starting position.
His first taste of live NFL action will start with the Browns in their preseason opener.
Whether he looks wide-eyed or like a seasoned veteran, Cleveland fans will be the first to see it.
With about as much pregame excitement for a preseason contest as possible built into this, Browns fans will want to tune in.
Lawrence's college teammate and fellow first-round pick Travis Etienne Jr. will also be in action here.
That's another exciting fresh-out-of-college face to watch and keep tabs on.
August 22nd, Browns vs. New York Giants
Just eight days after a trip to Florida, the Browns will welcome in the New York Giants.
Two of the last preseasons (not including 2020 where there were no preseason games due to COVID-19) have featured a matchup between the Browns and Giants.
They've all been entertaining, although Odell Beckham Jr. did suffer a nasty ankle injury in 2017 when he was a member of the Giants during their preseason visit to Cleveland.
Injuries aside, the Giants are another young team with some intrigue.
Quarterback Daniel Jones is entering his third season and is looking to bounce back from a mediocre 2020.
Saquon Barkley's season ended after just two games because of torn ACL last year.
While his status for the regular season opener is still in a "we'll see" phase, it's doubtful he plays against the Browns in the preseason.
Runs like this get me hyped for Saquon's return…

Turning nothing into 6 yards and a first down. His presence draws so much attention, it will open up the field for Daniel Jones and these new receivers #NYG pic.twitter.com/jc0lCnn9GH

— Alex Wilson (@AlexWilsonESM) July 15, 2021
Our old friend Freddie Kitchens will also be back in Cleveland for this one as he is still an offensive assistant with the Giants.
The NFL Network broadcast will likely bring up that old relationship at least once early in the game.
Finale
The preseason closes with a date in Atlanta with the Falcons.
It's the last game before final roster cuts, so intrigue is there.
However, Atlanta is a somewhat boring roster amidst a rebuilding phase.
The matchups with Jacksonville and New York should be much more entertaining for fans looking for that August football fix.