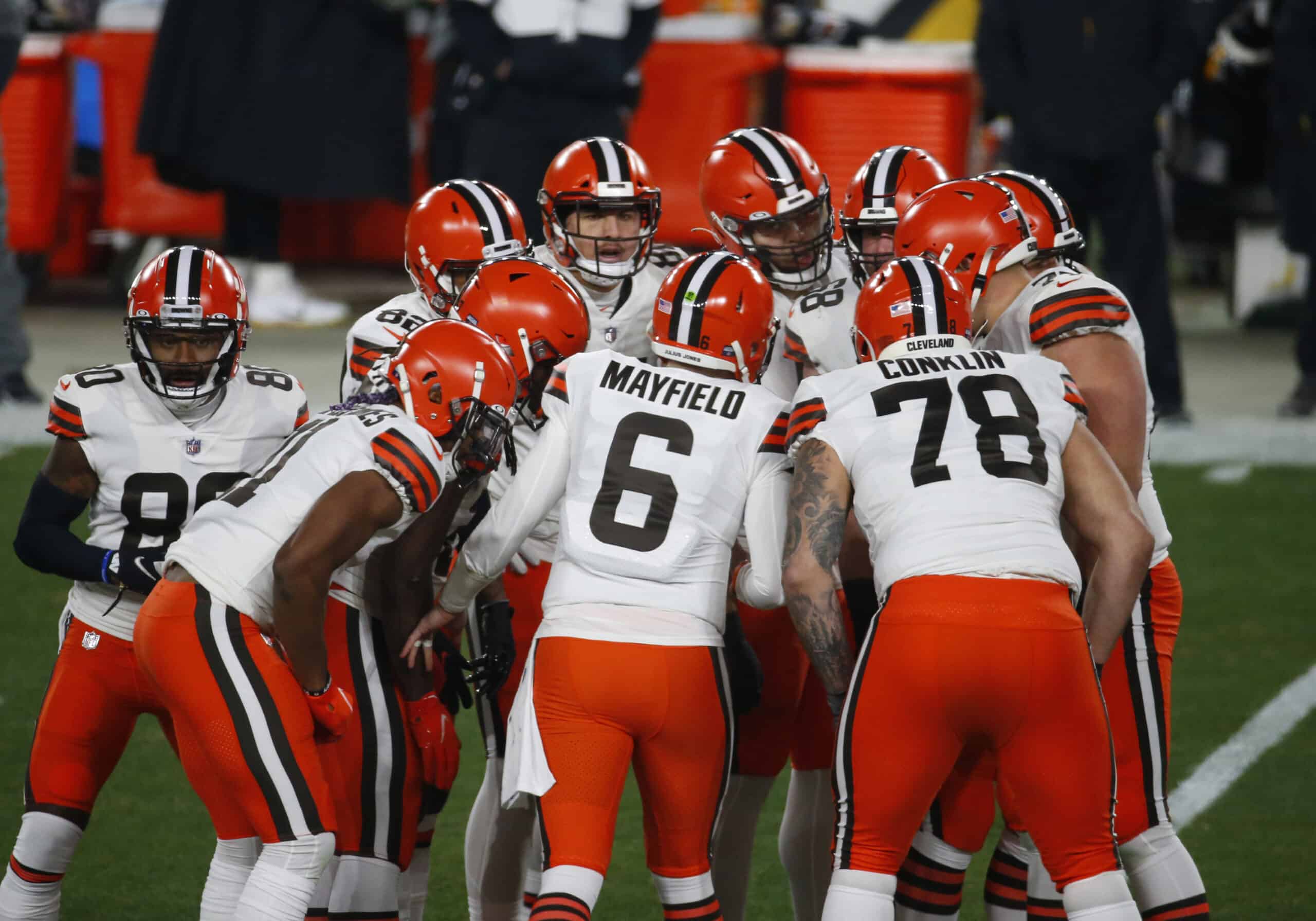 Today marks a big matchup between the New England Patriots and the Cleveland Browns in Foxboro.
There are playoff implications on the line for both teams as the Patriots are riding a three-game win streak and are only half a game out of first place in their division.
The Browns are 2-1 in their last three and are currently one game behind the AFC North leaders, the Baltimore Ravens and the Pittsburgh Steelers.
A win today would be huge for both teams as we've just passed the halfway point of the season.
This is an interesting matchup and there are a few players on either team that could benefit from the others style of play.
Here are three Browns players that look to have a big game against the Patriots and help Cleveland to a victory.
1. Baker Mayfield 
The Browns not only hope to get a big game out of Baker, but they downright need it.
They're once again without their top two running backs, Nick Chubb and Kareem Hunt, for the second time this year.
The last time they were missing Chubb and Hunt they were also missing Mayfield, as the Browns managed to defeat the Denver Broncos with a group of backups.
New England is a better football team than Denver is, however, and the Browns are going to need all hands on deck to escape Foxboro with a win.
Mayfield has shown signs of greatness this year, but he's also looked like a rookie quarterback at times.
There's reason to believe that he'll perform well against New England, however.
He's coming off of one of his best games of the season in which he completed over 67% of his passes for 218 yards and two touchdowns while having a season-best QBR of 141.5.
Baker Mayfield: Highest-graded QB in Week 9 👀 pic.twitter.com/vNqyFANS6e

— PFF (@PFF) November 8, 2021
His shoulder is also getting better and better every week and didn't seem to have much of an effect on him last week.
Look for Patriots coach Bill Belichick to plan his defense around stopping Cleveland's running game which is #1 in the NFL.
That means that the outcome of the game will be up to Baker Mayfield and the passing game.
2. Myles Garrett 
It's no secret that Myles Garrett is having an MVP caliber season at defensive end.
The numbers go on and on but suffice it to say that Garrett is leading the league in sacks, pass-rush grade, and win rate.
He's the best defensive end in football right now, and he seems to relish going up against rookie quarterbacks.
If you don't believe me, just ask Justin Fields whom Garrett sacked 4.5 times.
Is Myles Garrett the Defensive Player of the Year? pic.twitter.com/49w0abjORr

— PFF (@PFF) November 11, 2021
He has at least one sack in each of his last five games and looks to continue his rampage.
Sunday might be a little tougher against the Patriots whose offensive line has been doing a solid job of protecting rookie quarterback Mac Jones.
Jones has only been sacked 17 times this season which makes him one of the best-protected quarterbacks in football.
However, the Patriots haven't tried to stop Myles Garrett yet, and it will be interesting to see how this matchup shakes out.
3. D'Ernest Johnson 
Johnson went from an undrafted free agent to potentially one of the most coveted backup running backs in football after his performance against the Denver Broncos.
He once again has the opportunity to show the football world what he's capable of against the New England Patriots.
He's going to be the starter and get most of the touches out of the backfield.
It will mark his second start of the season and it will once again be a chance for Johnson to make a name for himself in hopes of becoming a full-time starter one day.
D'Ernest Johnson will shine Sunday.

Book it. pic.twitter.com/voMAcy0qTA

— Nick Karns (@karnsies817) November 12, 2021