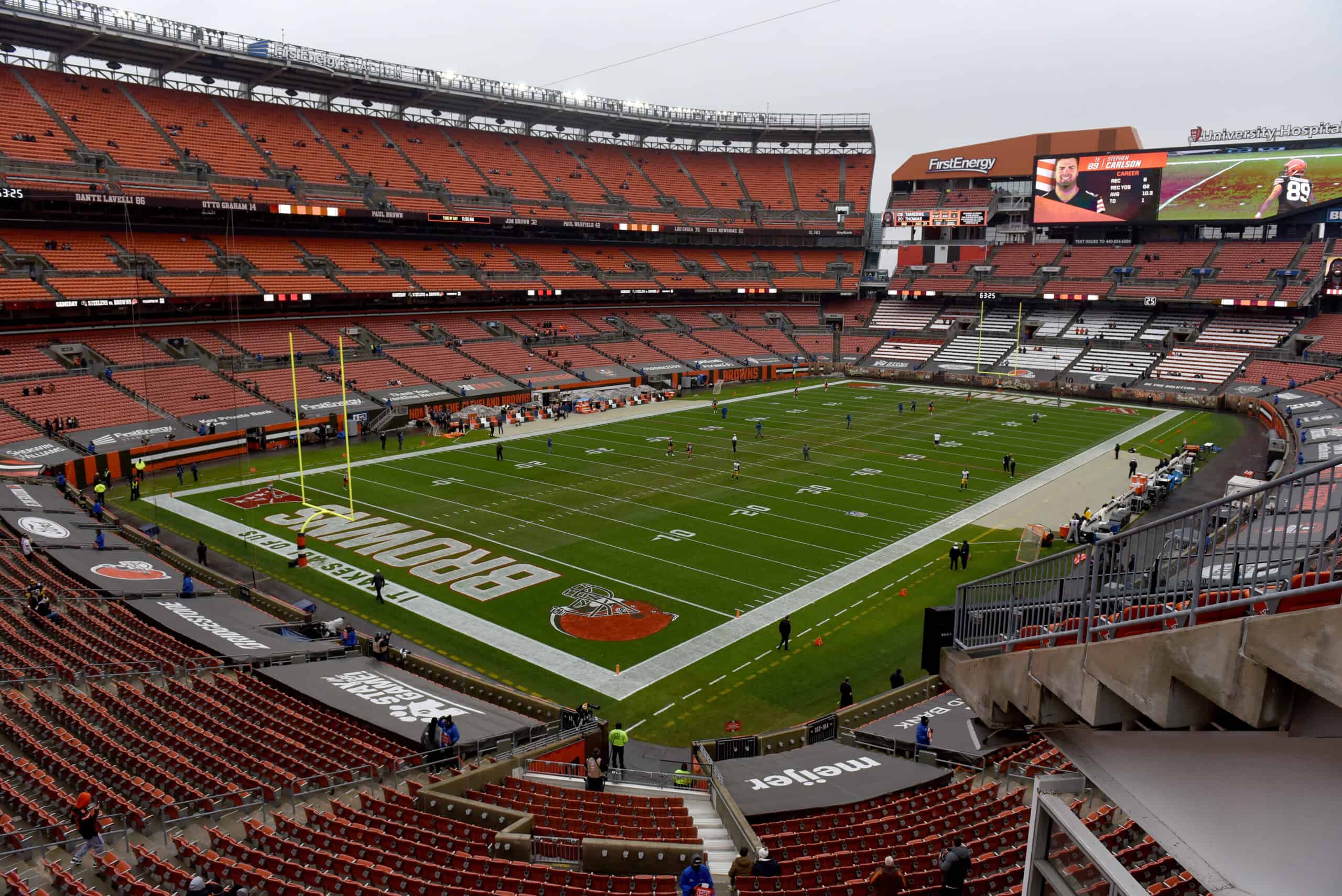 It honestly feels like an eternity since we have seen an episode of the Cleveland Browns docuseries Building the Browns.
Episode 9 was released about a month ago, and Episode 10 dropped on November 12, 2021.
It is appropriately entitled "Trust the Process."
At the open, the Browns are 3-3 and entering Week 7 against the Broncos.
This episode showcased newer or lesser known players.
Here is what we learned.
Cameras follow D'Ernest Johnson throughout the Denver game and after.
This footage is so appropriate given that he is getting his second NFL start in Week 10.
Johnson lets us into his house, and we meet his girlfriend and his baby daughter born at the beginning of training camp.
It is once again abundantly obvious that Johnson has worked extremely hard to get where he is.
He has a ton of gratitude for everyone who helped him along the way.
Johnson struggled to express his emotions after his outstanding Week 7 performance.
He is a top-notch person and team player, and it is fun to see how happy his teammates were for him after his breakout performance in Week 7.
Such a good episode of Building the #Browns. @DernestJohnson2 is such a easy guy to root for. He's becoming one of my favorite players and people. https://t.co/95rgfanwbc

— Mark M #LetEmKnow (@ItsReallyMarkCM) November 13, 2021
Greg Newsome
We also get a glimpse into rookie Greg Newsome's home.
He shows us his impressive shoe collection, and we meet his puppy Bruno whom he dearly loves.
.@gnewsii & Bruno, just a couple of dawgs! 🐕

Watch regional Emmy Award winning series 'Building The Browns' 11/12 on YouTube. pic.twitter.com/iTzAROSR5R

— Cleveland Browns (@Browns) November 11, 2021
Newsome also talks about his girlfriend, Northwestern basketball player Veronica Burton.
He talks about how helpful it is to be in a relationship with another athlete.
Demetric Felton
Rookie Demetric Felton wears a microphone on the sidelines and talks candidly about how hard he sees his teammates working.
He is a very enthusiastic guy who definitely has a team-first approach.
His best friend is Greg Newsome II; he talks about how they shared mutual friends and became close after being drafted together.
Ok three things from building the #Browns

1. I want a Bruno clone

2. Watching Felton be the hype man he is on the side line… that's how I would be in the NFL. #HypeMan

3. After Baker's pre game speech vs Cincinnati I would've been running through walls too.

— Nick P ⭐️⭐️ (@BuckiNick7) November 12, 2021
OBJ Week
The episode also addresses the week of Odell Beckham Jr.'s release.
We get brief snippets of GM Andrew Berry and Coach Kevin Stefanski talking about it in an effort to finally put it to rest so the team can move forward.
It was not overemphasized, but it was shown in the context of preparing for the Bengals game.
Bengals game highlights are shown at the end of the episode.
Conclusion
Entitling the episode "Trust the Process" is also paying homage to D'Ernest Johnson who says this often and lives his life in strict belief of this mantra.
The Browns have had plenty of ups and downs, and we are only halfway through the season.
There is plenty of optimism at the end of the episode that the team could do extremely well in the second half of the season if it replicates its dominating performance against the Bengals on both sides of the ball.
Who knows what lies ahead in the next month until another episode drops?
Hopefully, the next one is all about a massive winning streak and no more off-the-field drama.
As a final disclaimer: these episodes are must see viewing for diehard Browns fans.
They are always well produced and provide unique insights not shown anywhere else.